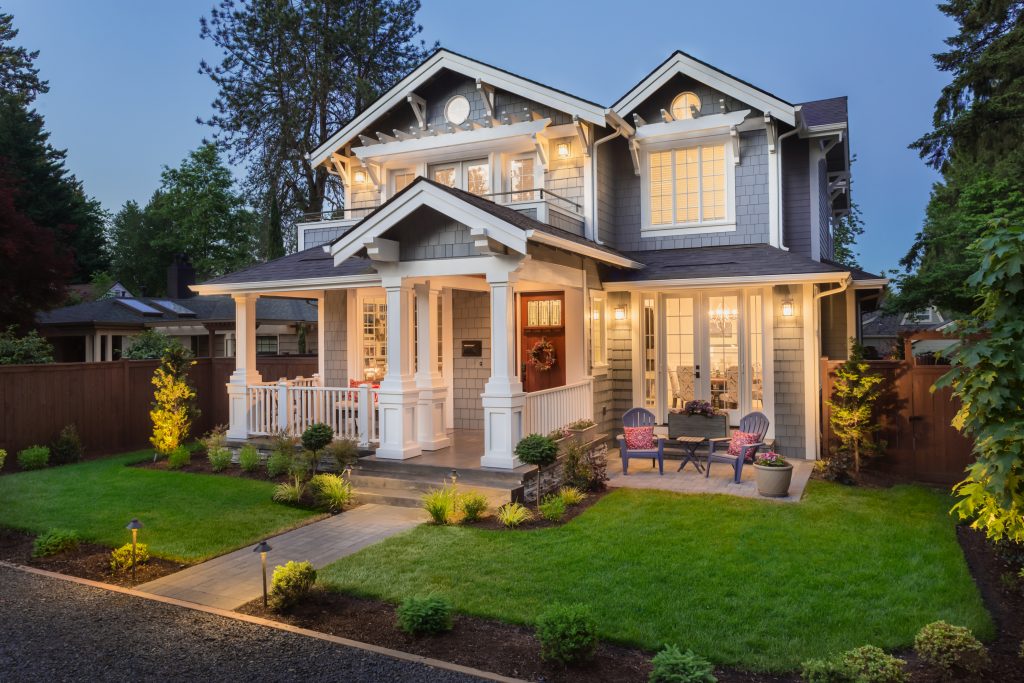 Your home is one of your biggest life investments. You can improve the overall value of your investment by updating and maintaining your home. But what exactly increases the property value of a house? If you are not trying to sell your house as soon as possible, the most important thing when adding value to your home is enhancing your own and your family's quality of life.

It's important to have a well-functioning home. An updated residence promotes a safer and healthier place for you and your family to live in. Whether you are knocking down a wall to open your floor plan, painting or adding a new room installing marble countertops, or upgrading your appliances — regardless of the changes you make, updating and repairing your home increases your property value and aesthetically elevates your primary home.

Landscaping
WHY CURB APPEAL IS IMPORTANT
Improving your home's curb appeal is one of the easiest and quickest ways to increase your property value. Landscaping is less costly and a much smaller commitment than interior remodeling. Updating your landscape is an affordable way to add to your home's personality. First impressions are everything. People are attracted to pretty homes with healthy trees, manicured lawns, and fresh paint. This is especially true if you are planning to rent or sell your home. In fact, studies suggest that a home with high curb appeal can increase the value of a home by 5-15%. Apply these seven proven landscape updates to boost your home's curb appeal and value. If you like to find out more, check out 7 Landscape Tips to Increase Your Home's Value.
icon

Match Your Home's Style

icon

Seasonal Balance, Plant Trees
icon

Keep it low maintenance
KITCHEN REMODEL
THE HEART OF ONE'S HOME
The most important step before updating your kitchen is to take the time to ensure that your redesigned kitchen uses its space as efficiently as possible and is specifically designed to fit your needs. One way to efficiently remodel your kitchen is by adding a kitchen island. For many families, the kitchen is the heart of their home. A remodeled kitchen creates a functional social space where a family can gather, cook, eat, and share memories together. Potential buyers will be willing to pay a higher price for a modern, energy-efficient, and highly functional house. Beyond improving the appearance of an outdated cooking area, kitchen renovations provide homeowners with several key benefits.
open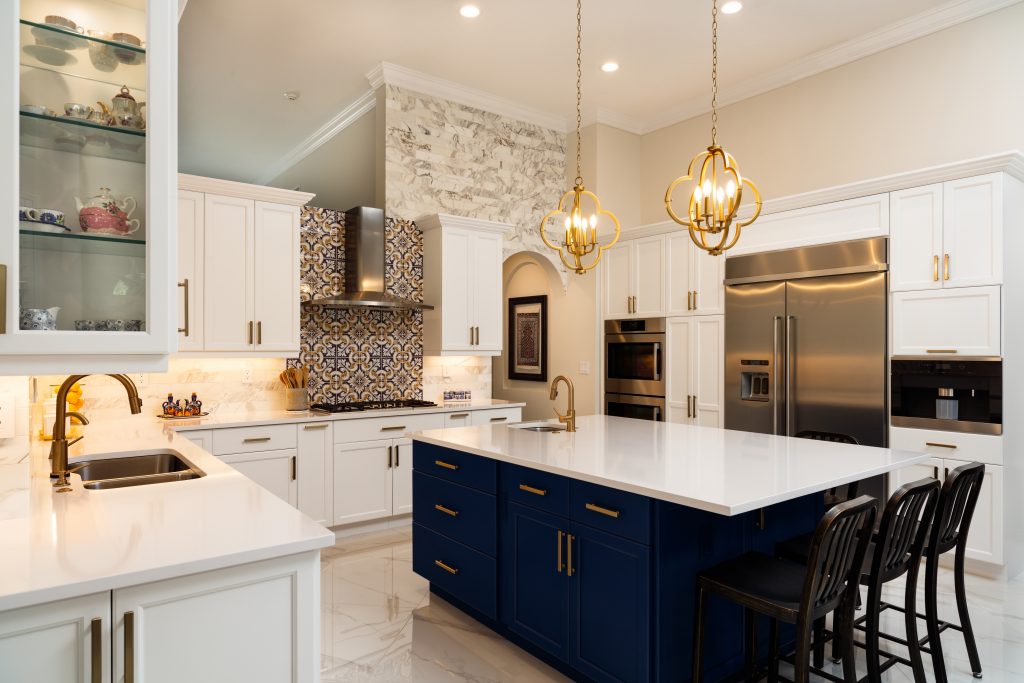 The total costs for a kitchen remodel vary greatly, each renovation project is unique. You can make a few thousand dollars go a long way. On the other hand, a full-scale kitchen remodel can completely change the look of your home. Regardless of how big or small your kitchen remodel ambitions are, keep these important considerations in mind before you start any remodeling endeavor. This kitchen remodel article will give you everything you need. From the advantages of a kitchen renovation, what questions you should ask or consider when planning a kitchen project, the difference makers, to easy budget-friendly remodeling tips.

BATHROOM REMODELING
WHY REMODEL YOUR BATHROOM?
If you are thinking about updating your home, the bathroom is a great place to begin. You can start small by replacing towel racks, installing shiny new faucets, and upgrading fixtures. Likewise, you can also go for a big change by applying a fresh coat of paint, installing marble countertops, replacing sinks, and adding new lighting. Bathroom renovations allow you to take your time and be flexible. Regardless of the changes you make, remodeling your bathroom(s) will provide you with many key benefits. To know everything there is about bathroom remodeling, check out this article. From the cost, what products to consider, design, to the advantages of a bathroom update — this article will make planning, budgeting, and hiring a bathroom pro for your project simple!
open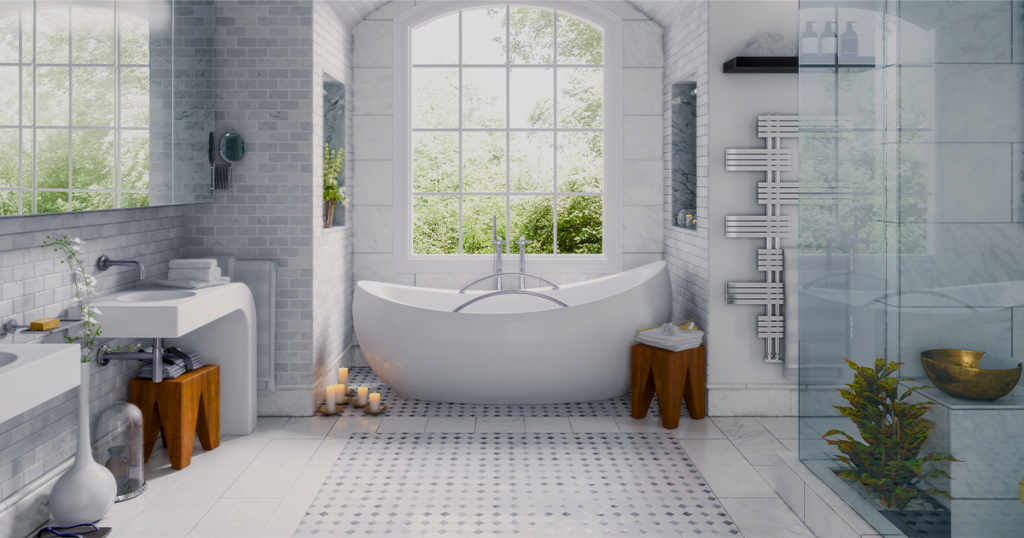 POOLS & SPAS
YOUR PERSONAL AQUATIC OASIS
Pools, spas, and jacuzzis are personal aquatic oases that complete the look of any home. They offer a way to cool down during the summer and exercise in a relaxing, low-impact environment. In addition to the physical and psychological health benefits, pools are a great financial investment. These water features are usually major selling points for potential homeowners. Pools boost your home's curb appeal, which greatly affects the total price of your property. According to the National Association of Realtors, the average pool will boost your home's value by about 5%. Well-designed and constructed pools can even push this figure to around 10% to 15%.

Is there anything more relaxing than a day at the pool? If you are considering investing in creative landscaping ideas for your backyard pool. This article will show you five affordable and simple swimming pool landscaping ideas to give your backyard pool a fresh, more modern, or vibrant and futuristic look.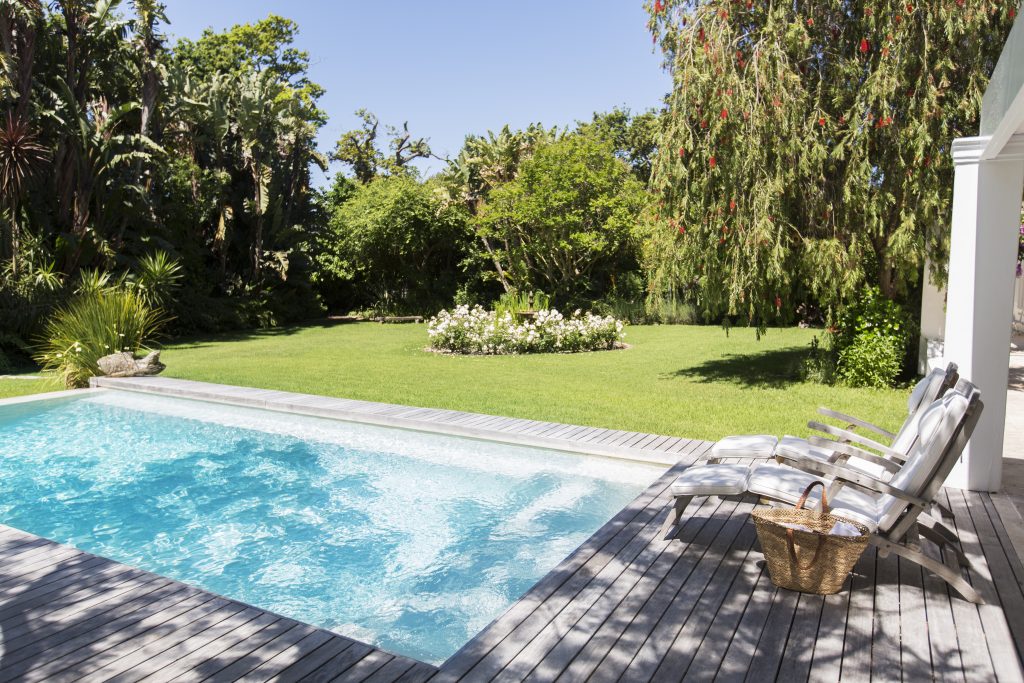 We get it – there's nothing like the satisfaction of kicking back after completing a DIY project, knowing you did it all yourself. For the pool, it can be easy to clean the surface or to let the vacuum run. But, dealing with chemicals, replacing filters, fixing heaters, and installing pool hardscape is challenging and time-consuming work. Instead of spending extra time and money on supplies for a difficult project, a pool contractor will help you achieve a magazine-worthy finish no matter the size of your project and budget! Below are four reasons why hiring a professional pool man will make your life easier.
icon

ADVANTAGE #1 – HEALTHY, FRESH, & CLEAN WATER GUARANTEED

icon

ADVANTAGE #2 – REDUCE TIME, EXPENSES, & STRESS

icon

ADVANTAGE #3 – WATER BALANCE, PROPER FILTRATION, AND WORKING EQUIPMENT

icon

ADVANTAGE #4 – MAGAZINE WORTHY FINISHES
ABOUT US
CONNECTING YOU WITH PROS YOU CAN TRUST!
Powered By Pros is a leading digital home services marketplace. For over a decade, homeowners have trusted us with providing them professional, quality, and affordable services for their property. We match our valued customers with screened remodel professionals they can trust to successfully complete any type of home improvement project. Everyday, property owners call in asking for our help. Our service professionals cover everything from the larger metro areas to small towns throughout the United States. The service pros within our network are skilled in over 300 home improvement related services, from house cleaning to major renovations to plumbing installation and repair. In addition, we also service commercial and industrial properties in a wide variety of tasks. In order for us to connect you with the best pro, our highly skilled customer support team will contact you to gather all your project information and pay special attention to your design and amenity requests.

# Find General Contractors in California
# Find Kitchen Remodeling Pros in California
# Find Bathroom Remodeling Pros in California
# Find ADU Conversion Contractors in California
# Find Epoxy Contractors in California