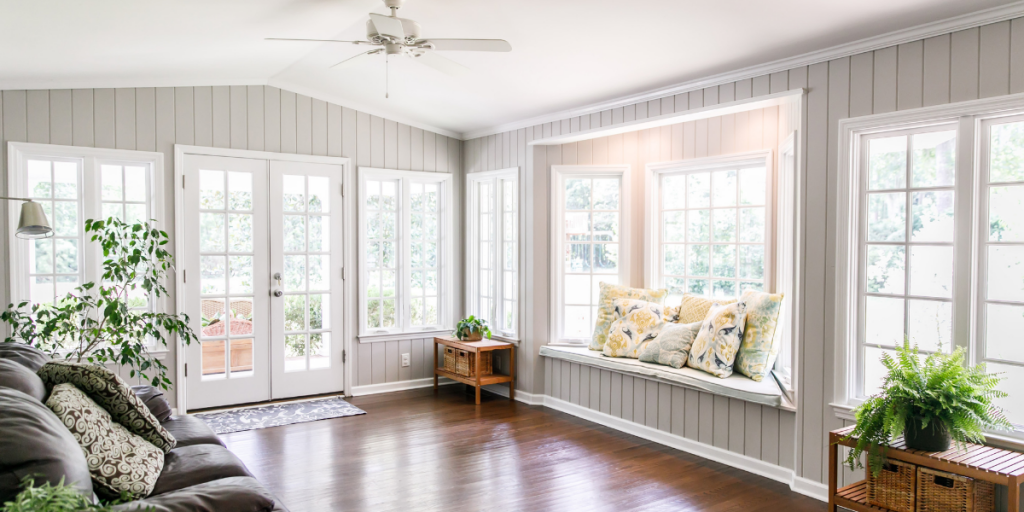 House additions are popular and affordable housing choices that add livable space to your property. It's becoming an increasingly common option as cities across the nation become more expensive, populated, and urbanized. Home additions allow for increased room, without the price tag of purchasing a brand new home. Regardless of the changes you make, updating and repairing your home increases your property value and provides several key benefits, including affordable and cost-effective housing, not being required to pay for land, home additions can provide an extra source of income, and they are significantly less costly than a new home! Popular home additions and project areas are:
Should you hire a professional contractor to help with your home addition? It is certainly possible for you to complete home improvement projects on your own, but getting a trusted pro to do it has its perks. The reason why it is worth the cost: They can tackle any unforeseen difficulties during projects, have the more sophisticated tools at hand that professionals are experienced in using, and it will certainly minimize your personal stress. Below you will find more information regarding 4 common home additions.

4 Types Of House Additions
Bathroom
Adding a bathroom to your house is a significant way to increase the value of your home. Homeowners frequently convert closets or the area under the stairs into a bathroom. Before planning your new bathroom, have your trusted contractor check for the existing water and waste piping. Unlike putting a bathroom in an unfinished basement, where the piping is usually right there, you need to look for your piping pre-project. The same thing applies for putting a bathroom in an addition on the back of the house. Bathroom additions can significantly increase your home value. Just think how much more appealing a 2-bathroom home sounds than a 1-bathroom home. Adding a bathroom is a great idea when you've got growing kids or frequent houseguests.
Sunroom
A sunroom is a home addition to the side of the house that is usually a supplemental living area. Sunrooms typically can be closed off from the main part of the house with doors and are never used as permanent sleeping areas. Because sunrooms are not, by code, designed to be year-round permanent living structures, certain features are possible that are not possible when building a conventional addition. For example, sunrooms can be built with oversized glass, which is not possible with a conventional addition. Also, sunrooms are not required to have heating or air conditioning, and kitchens or bathrooms are never installed in sunrooms.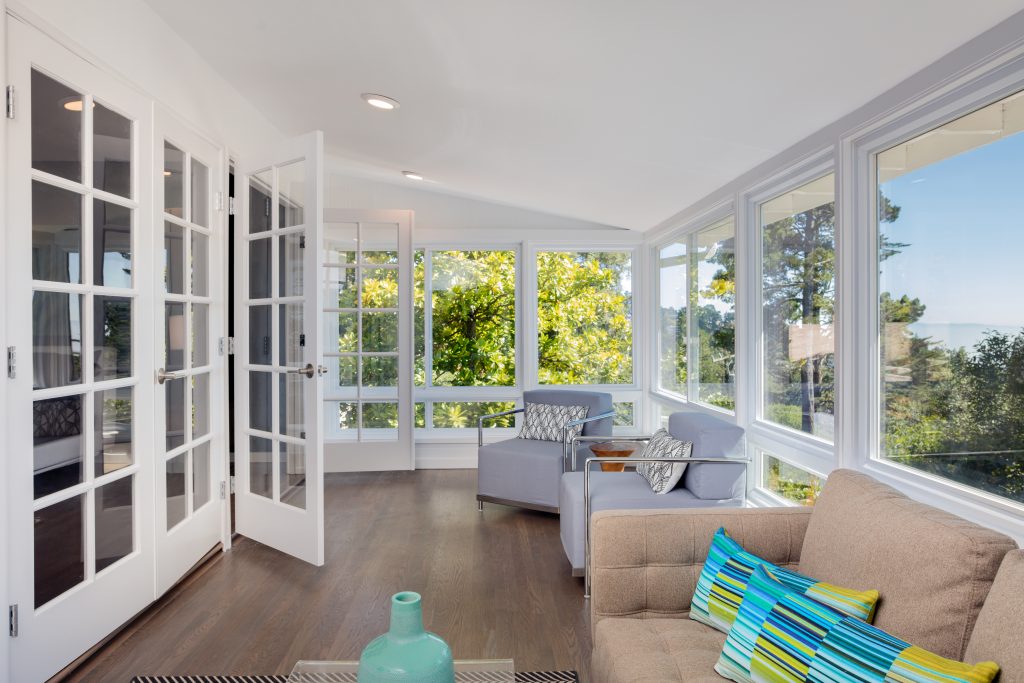 Garage Conversion
Is your garage just collecting dust, or are you like most homeowners who keep a lot of junk in it? Why waste that precious space when you could convert it into a comfortable apartment? Remodeling your garage is a win-win situation. It allows you to turn your underutilized or overcrowded space into long-term equity in your home. Garage to accessory dwelling unit (ADU) conversions are the second most common ADU conversion next to basement ADUs. Join the new wave of housing innovation, helping your community and your bank account simultaneously. The majority of Americans build ADUs for family members or for rental income. 

Bump out
A room addition or bump-out is a single-room structure built onto the side of a house, such as a bedroom or bathroom. It might be another 50 square feet added to your kitchen to have a kitchen island. Or you might cantilever a few more feet out into thin air to turn a cramped dining area into a comfortable place to eat and socialize. Room additions and bump-outs often lay down a new roofline, employing a shed style or flat roof. While these types of additions are cheaper than full-size, conventional additions, they are still subject to building codes, permits, and inspectors.

ABOUT US
CONNECTING YOU WITH PROS YOU CAN TRUST!
Powered By Pros is a leading digital home services marketplace. For over a decade, homeowners have trusted us with providing them professional, quality, and affordable services for their property. We match our valued customers with screened remodel professionals they can trust to successfully complete any type of home improvement project. Everyday, property owners call in asking for our help. Our service professionals cover everything from the larger metro areas to small towns throughout the United States. The service pros within our network are skilled in over 300 home improvement related services, from house cleaning to major renovations to plumbing installation and repair. In addition, we also service commercial and industrial properties in a wide variety of tasks. In order for us to connect you with the best pro, our highly skilled customer support team will contact you to gather all your project information and pay special attention to your design and amenity requests