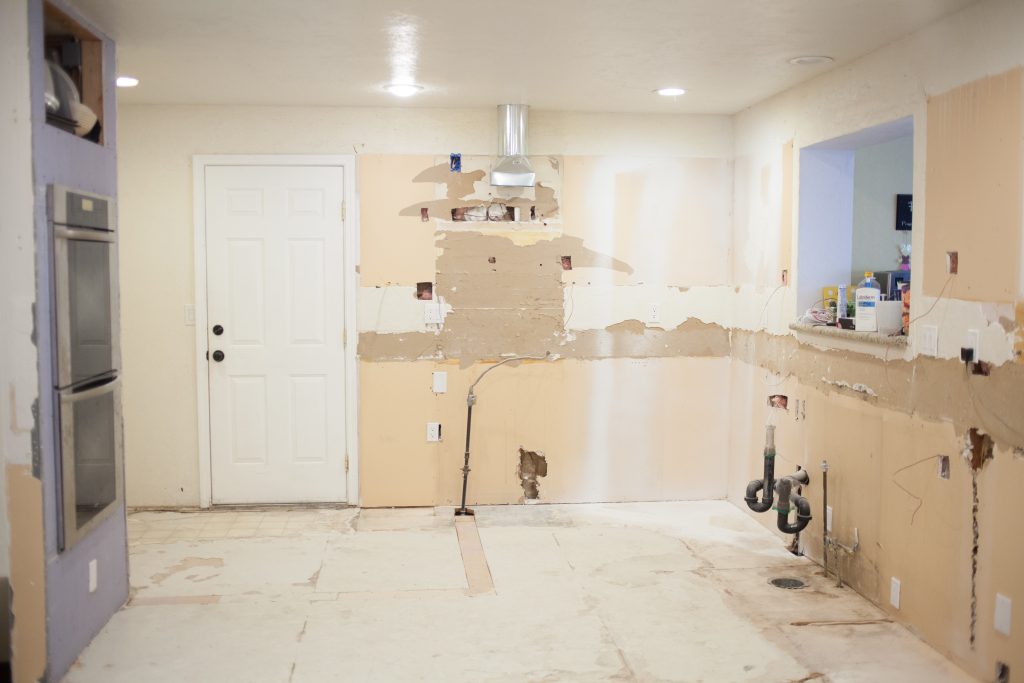 The most important step before updating your kitchen is to take the time to ensure that your redesigned kitchen uses its space as efficiently as possible and is specifically designed to fit your needs. Especially when it comes to taking care of the kitchen plumbing before starting a remodel project. Kitchen renovations are exciting, but before you can even worry about having new cabinets, countertops, appliances, and fixtures put into your kitchen, you need to focus on your kitchen plumbing. It's almost certain that there will be some necessary plumbing modifications and enhancements that you should make before having the rest of the kitchen remodel completed. Take some time to consider those changes and have your plumbing contractor put them into place. Below are the most common plumbing considerations and changes necessary for a kitchen renovation.

Consider What Needs Moving
To make changes work out properly, you want to consider what in your kitchen needs moving. This is a grave concern because you'll likely have to reroute plumbing and electricity. Take some time to make notes of which fixtures you want to be move from one location to another. It is imperative to figure out exactly what changes are necessary and what aren't. If you aren't entirely sure, the plumbing professional responsible for your remodel can help you work out what plumbing changes are necessary.
Reroute the Plumbing
Once you have established your game plan and know where all of your fixtures will go throughout the kitchen, it's time to get them all rerouted. It's time for your plumber to get going and move around all the plumbing to its final destination to meet the needs of your kitchen remodel plan. Once this step is completed, which may take some time and effort, your kitchen will be ready. At this point, the kitchen remodel pro will be able to begin with the next phase.
Add Shutoffs
Shutoff valves, also called fixture shutoffs or stop valves, allow you to turn off the water to the sink or other fixtures without having to use the home's main shutoff. Your sink, your refrigerator, and your dishwasher should all have shutoffs. You definitely want to add water shutoffs to cut off the water going to all of these appliances in your home. It accomplishes you having control over your plumbing and helps ensure that you or your plumber can easily respond to a leak. Your plumbing contractor is obviously well aware of this. Ask the contractor about adding in some shutoffs when getting your new plumbing all ready for the remodel.
Switch to Modern Plumbing
The most apparent benefits of upgrading your plumbing system are easier maintenance and more efficiency for future plumbing rerouting projects if you want your sink or your appliances in a different location than they're currently in. Upgrading your old iron style pipes to a modern plumbing option like PVC is an excellent investment that you can make when remodeling your kitchen to improve the plumbing running through your home. 
Add in Additional Plumbing
As we explained earlier in this article, it is important to consider all aspects of your kitchen remodel project to ensure all of the necessary plumbing is being put in place for every enhancement you imagine. For example, if you decide to get a new fridge with an ice maker, you'll need a water supply line to run to it. To modify your plumbing to meet the new refrigerator's needs, your plumbing contractor will have to add in additional fixtures and requirements that weren't originally there.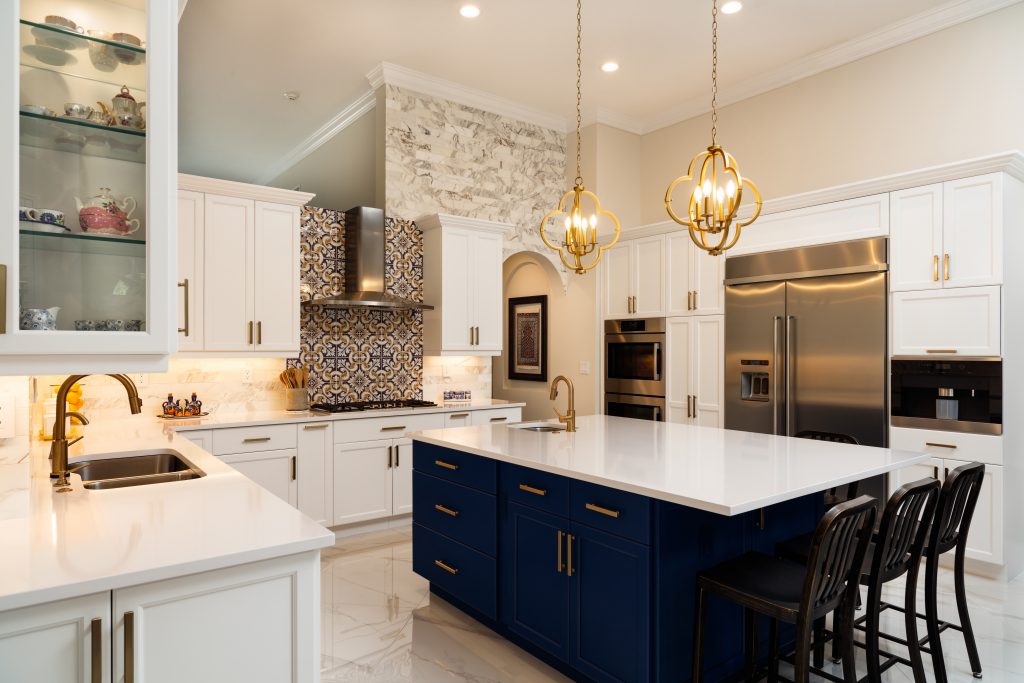 KITCHEN REMODEL
THE HEART OF ONE'S HOME
For many families, the kitchen is the heart of their home. A remodeled kitchen creates a functional social space where a family can gather, cook, eat, and share memories together. Beyond improving the appearance of an outdated cooking area, kitchen renovations provide homeowners with several key benefits. Potential buyers will be willing to pay a higher price for a house that is modern, energy-efficient, and highly functional.
open
ABOUT US
CONNECTING YOU WITH LOCAL PROS YOU CAN TRUST
PoweredByPros is a leading digital home services marketplace to help you find plumbing pros and kitchen remodelers near you. We match homeowners with screened professionals they can trust to successfully complete any type of plumbing or kitchen remodel project.

For over a decade, homeowners have trusted us with providing them professional, quality, and affordable remodel projects for their property. In order for us to connect you with the best Kitchen Remodeling Contractors & Plumbing Pros, our highly skilled customer service team will contact you to gather all your remodel information and pay special attention to your design and amenity requests.