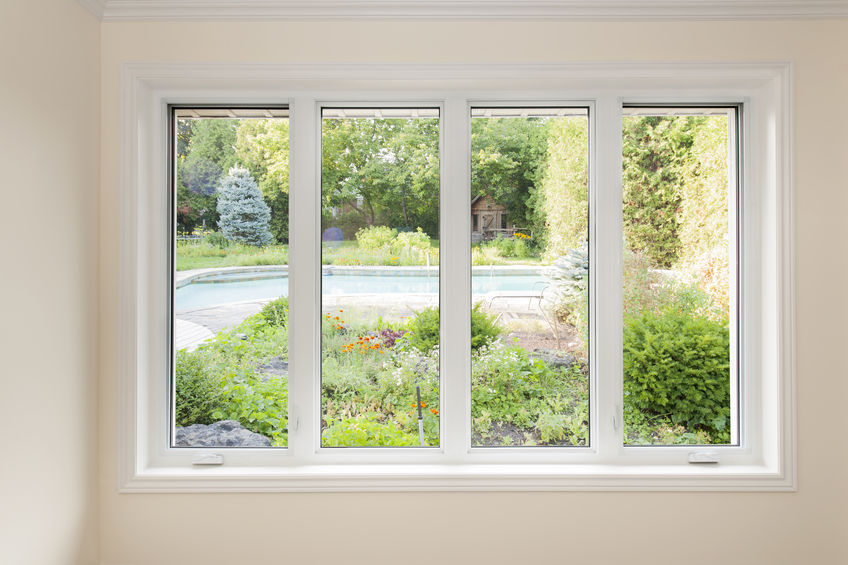 When it comes to window frames you will have many choices. Today we are going to take a look at the pros and cons of both aluminum and vinyl windows. Which one is best for you can depend on a few factors including, your budget, where you live, and the type of home you live in.
Strength
Aluminum windows are stronger overall and are great for larger windows. The structural integrity makes them the ideal material for large windows. This strength also makes them more resistant to impact which is great if you live in a high wind area that may be prone to hurricanes.
Maintenance
Aluminum windows are resistant to cracking, rust, or splitting and require little maintenance.
Reduced noise
Aluminum is heavier than vinyl and due to its larger mass versus vinyl they will keep more external noise from getting into your home.
Draw backs to aluminum.
One of the biggest drawbacks to installing aluminum is that it is a great conductor of both cold and heat. This makes it a poorer choice when it comes down to energy efficiency.
Vinyl Windows
Vinyl windows are a very popular choice when it comes to residential frames. They provide durability and will not dent like aluminum can.
Heating and cooling costs
Unlike aluminum vinyl is a poor conductor of heat and cold. Vinyl also has a high R-value (which is the capacity to resist heat). This translates to higher energy efficiency.
Durability
Vinyl is resistant to scratching, chipping, corrosion, rotting, and rusting. They also stand up well to normal weather and climate.
Price
One of the number one reasons that vinyl window frames are so popular comes down to its different price points. Whatever your budget might be there will be a vinyl window frame for you to choose.
Draw backs to vinyl
Vinyl replacement windows do have some downsides to them. They can warp in extremely hot climates or discolor in extremely cold climates. They also have a lower mass which makes it easier for external noise pollution to get into your house. Additionally, most of the newer vinyl windows cannot be painted. This leaves you left with the color they were when you made the purchase.
As with any major project you may start around your house make sure to ask your contractor what might be the best fit for you!