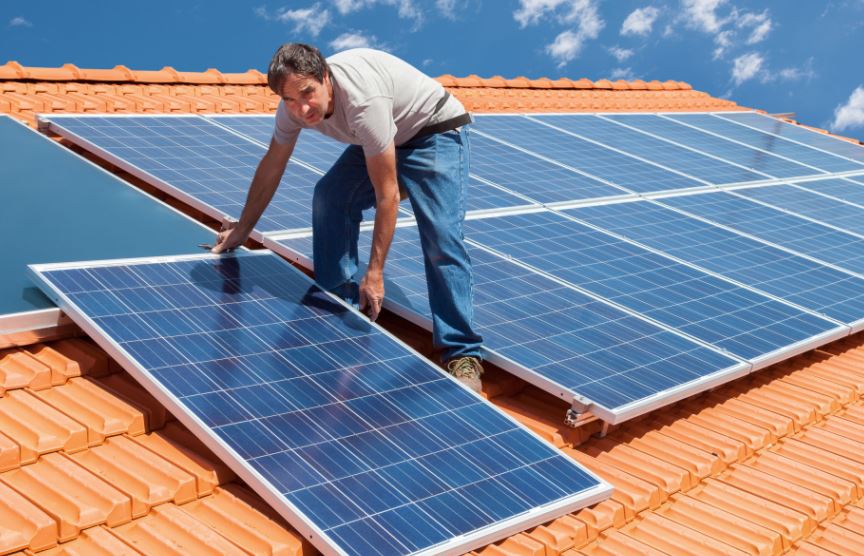 Going green is so much more than recycling, it's also about energy efficiency. When you need a new roof it's a perfect time to start thinking about how the roof impacts your homes energy usage.
Solar Panels
Of course, at the top of the list is installing solar panels to your roof top. You can look at the installation of solar panels as more of an investment than an expense. By installing solar panels, you can drastically reduce your electric bills or even eliminate them all together. Another benefit is even if you do not eliminate the electric bill you can still save big by protecting yourself against rising energy costs.
Ventilation
Proper roof ventilation is another necessity if you are concerned with your energy usage. A properly vented attic will help reduce the amount of heat that gets trapped in your attic space. This in turn will reduce the amount of time your air conditioner will need to work in order to cool your house down.
Tile
A tile roof has many advantages including different colors. Choosing a lighter color can help with reflecting the sun. Tile can also come in different shapes; a curved shape can help with the ventilation, making the roof cooler. In addition to the benefits of ventilation and heat reflection, a properly cared for tile roof can last 50 years or more.
Clay and Slate
A clay or slate roof has the same advantages as tile. The added advantage is that these types of roof tops can last up to 100 years. A disadvantage is the added weight may require some additional re-enforcements to your roof to accommodate the extra weight. You can also purchase recycled materials for this type of roof, but it is a little more expensive.
Living Roof
If you want to take going green to the extreme you can install a living roof. This option is a bit more costly and will require much more maintenance than any other type of roof. A living roof is a roof that I also a garden. This will require you to seal up the roof and add some soil. You then plant your favorite plants in a thin layer of soil and you now have a living roof. This will help insulate from heat which will lower the cost of air conditioning. With this option you will want to keep in mind that it will be an ongoing expense (gardeners) and once again you may need to re-enforce the structural integrity of the roof to carry the added weight.