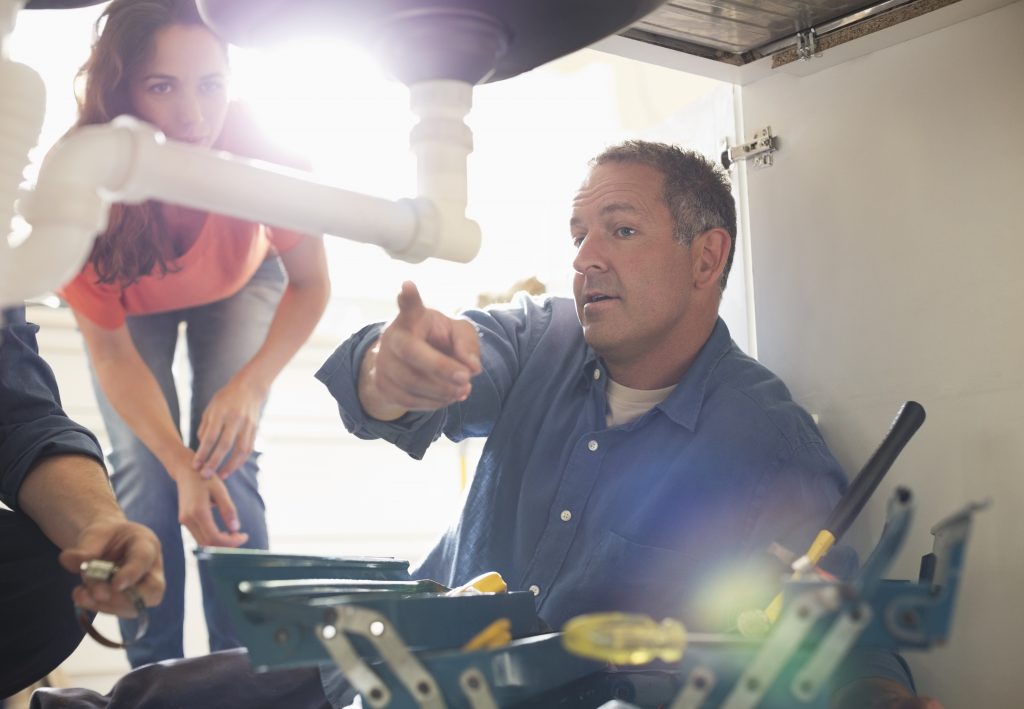 Sometimes, homeowners try to take on plumbing repairs and installations on their own, only to find out that the simple repair project they thought they could undertake on their own is rather tricky. This can result in frustration, extended time commitments, improper repairs, and potentially cause (further) damage to your plumbing system. Avoid costly mistakes and let a pro update and improve your home the right way.

No one wants to deal with a plumbing emergency. Whether you are looking to hire a plumber to perform routine maintenance, install fixtures or appliances, or repair a leak, you want to make sure to ask the right questions. This article will provide you with the crucial questions to ask, so you will be able to set proper expectations and go on with your next steps.
5 Essential Questions to Ask
icon

Are you a licensed plumber?

Almost all states within the U.S. require plumbers to be licensed. A plumbing license is essentially a certificate that a plumber has sufficient education and training – and legal permission – to offer plumbing services in your state. It also means that the plumber is accountable to the regulatory board that issues the license and can be held liable for violating its rules. Unlicensed plumbers may scam you out of proper plumbing services or create up-charges.

Legitimate plumbing contractors usually will have insurance to protect their workers should they become injured on the job. You don't want to be held responsible for covering medical bills for an injured worker. Even if the plumber is at fault for the injury because it happened on your property, you may have to pay. To protect yourself and your plumber, make sure there's a valid insurance plan.

icon

Can you provide me with an estimate in writing?

A trustworthy plumber can usually give you a ballpark estimate, depending on what you describe to them over the phone. But you want the plumbing contractor to provide you with a proper estimate. This will only be possible after they have checked out your plumbing situation in person. Be sure to ask if the estimate includes delays caused by unforeseen complications, in addition to the full cost of materials and labor. Try to work with flat rate plumbers rather than hourly plumbers because they know what they've signed up for since it doesn't matter how long it takes them.

icon

Do you have references?

Any reliable, credible, and successful plumbing professional will be able to share examples and references with you to verify their past performance. You always want to speak to previous customers before making a hiring decision on a plumbing pro. When getting in touch with past clients and asking questions, you want to find out (1) if they were happy with the project, (2) if the job was completed on time or if there were any unexpected expenses, and you definitely want to find out (3) if they would use this plumber again or recommend the plumber.

icon

How to pay, and are there any warranties available?

Most plumbers expect payment upon completion of the task. Only larger jobs will be charged per project milestone. Never hire a pro who requires upfront payment. Before your plumbing expert begins with the job, be sure to ask if they offer warranties. Warranties are often time-based. Depending on the project, there can be lifetime warranties, should a part fail or need replacement. Warranties enable you to protect your latest plumbing investment.
FIND A PLUMBer FOR FREE
With so many plumbing professionals to choose from, it might seem overwhelming having to do all of the time-consuming research and then deciding which one to hire to accomplish your goal. Finding the perfect Electrician for your need usually involves several steps and will take up a tremendous amount of your time. Quality research outcomes are dependent on how much time you actually have. A digital home services marketplace and free service like PoweredByPros is a great way to get the job done without cutting into any of your free time.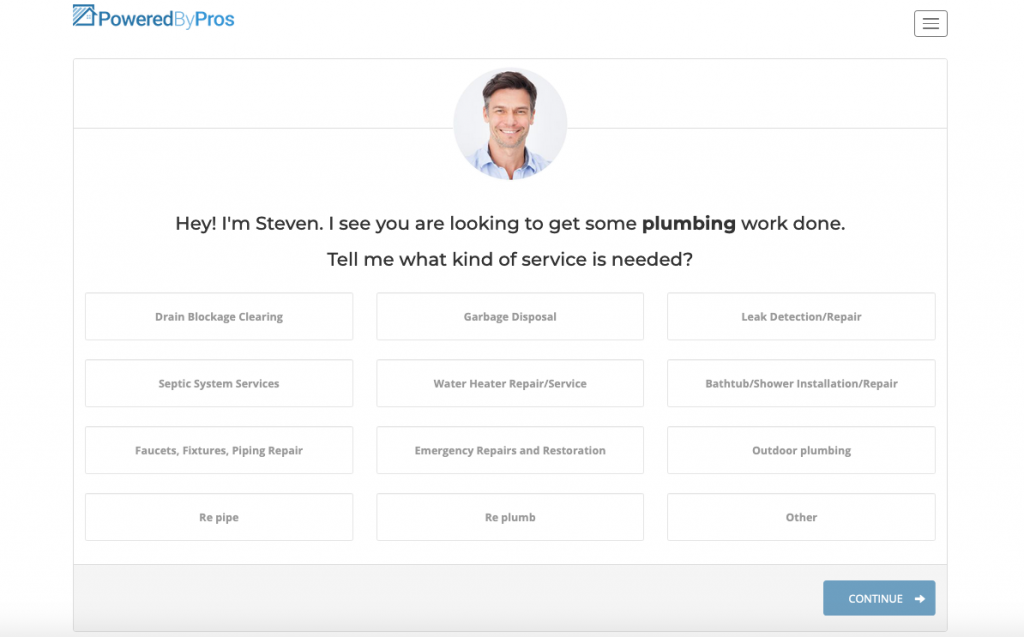 PoweredByPros matches homeowners with screened service professionals they can trust to successfully complete any type of home improvement, maintenance, and repair project. PoweredByPro's mission is to connect our homeowner customers with service professionals they can trust and provide them with the best home improvement experience. And believe it or not – it's free to get a quote!
PLUMBING
THE LIFELINE OF YOUR HOME
Our plumbing contractors are officially trained to address a wide range of plumbing complications. There are times when it makes sense to handle small issues on your own, such as replacing a faucet but trying to solve internal mechanical failures are usually problems beyond typical homeowner expertise. That's why we suggest hiring an experienced plumbing professional. They can tell you what can be fixed and what needs replacement. Every contractor in our network has spent years practicing and refining their craft, making them the most trusted plumbers in the business. These pros know how to spot out issues that reduce efficiency and can advise on areas of your system that might present you problems in the future. Beyond this, they can provide you guidance on new appliances and the best ways to improve your plumbing in a cost-friendly manner.
open