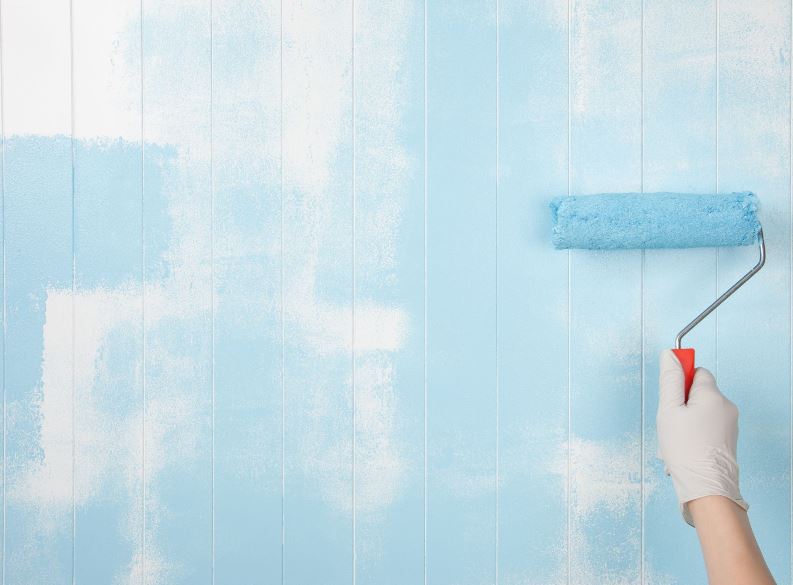 Here are 5 common painting mistakes
One of the quickest ways to get your house looking good is to have it painted. It's a great way to add character and personality to your home. It also serves as a line of defense against the weather, insects, and other damages that may occur from water, which will rot the wood over time if it is not protected. We are going to take a look at 5 common mistakes.
Lack of preparation. Before you start painting your walls or ceilings you will want to prepare it by thoroughly cleaning your walls. Any flaking or peeling paint should be removed and you should wipe down the walls with a soapy sponge and water. Make sure that you allow the walls to completely dry before you get started. If you are painting the outside be sure to also repair any cracks you may find.
Masking- You will want to apply tape around window sills, door frames, or any other place a clean edge is required. If you do not use tape you will most likely end up with undesirable results.
Protect your floor and furniture. Paint can be tremendously difficult to remove from furniture and the floor. Be sure to cover everything in plastic, you can get 5 mil plastic from your local hardware store which would be great for covering any furniture you may have. A drop cloth or a heavier plastic can be used to protect your floors.
Painting the ceilings last. If you are including the ceilings in your paint job make sure you do them first. If you paint the ceilings after the walls you will run the risk of ruining your painted walls from potential drips when you get to the ceilings.
Not using Primer. Applying a primer to your walls and ceilings before you paint helps seal the original material. This will help prevent the paint from soaking into the surface being painted which may result in extra coats being needed. Applying a primer coat will also help with hiding joints and seems on new drywall and will prevent bleed-through from natural blemishes.
A little extra note: If you have any rotting wood you will want to replace it and any imperfections in walls should be patched up. A fresh coat of paint is no substitute for rotting wood. Also, make sure you keep some touch up paint available for any future mis-haps. Saving some paint will ensure you have the color match ready to go.