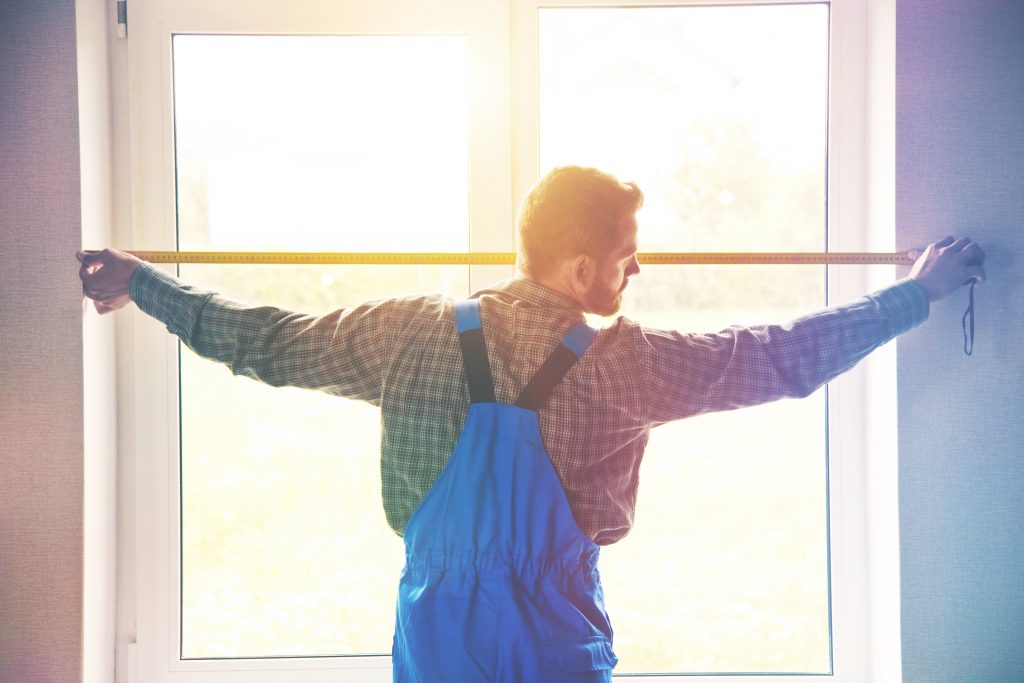 Hiring the right improvement specialist is kind of like buying a new car, You want to pick one whose work will make you happy and improve the daily functionality of your life for years to come—all while staying within a reasonable budget. With so many handymen to choose from, it might seem overwhelming deciding which one to hire to accomplish your remodeling goals. Do you know how to hire the best handyman?
The importance of asking the right questions:
No matter the project size, every homeowner needs to assess their potential contractors' strengths and suitability to accomplish remodeling goals. Thanks to our many years in the home improvement business, we know the essential questions to ask to find the best general contractor. Print out or keep in mind these questions when you hire a professional general contractor to perform a new construction, remodeling, rebuilding, or repair job. If your contractor can easily and readily answer all these questions, then you have good judgment to believe they will successfully provide you with a responsible, fully legal remodel.


Question #1
Are you licensed pro?
This can be a make or break question. You need to verify that the contractor or company is properly licensed. Especially true for larger jobs, you want to hire someone who is licensed because they are obligated to construct everything to legal standards, which is important when you decide to sell in the future. Licenses are either issued by states or local counties/cities. Ask for their license number and check for expiration dates. It is also a good idea to check if they are bonded, which makes sure that the company is financially responsible and capable of paying back filed claims.
Question #2
What Kind of Work can you do?
A pretty straightforward question. A handyman is supposed to be the all-around helping hand for everything home improvement. This makes them great for minor repairs like hanging lights, fixing jammed doors, or touching up some paint. However, if you have a beyond surface-level problem, then you may want to consider hiring a specialist. A regular handyman may not be able to properly fix your plumbing or electricity.
Question #3
Can You Provide a Free Estimate?
If your budget is tight, you don't want to just give your money away to get a quote for a job price. Some handymen charge money to compensate for their commute and time spent assessing your potential project. Be sure to ask over the phone, before they come to your residence if they provide a free estimate.
Question #4
How Do You Charge For Your Time?
Some handymen charge by the hour while some charge per project. Sometimes it may be best to stick to the handyman that charges per project. What may seem like an easy fix could potentially take hours or days. Also, be sure to confirm that labor and materials are included in the final cost.
Question #5
How long have you been in business?
While a new business or pro isn't necessarily a bad choice to go with, when you decide to choose a more experienced company, you have the assurance that they have a proven, accomplished system in place to finish jobs in a professional manner. Some trades require years of knowledge and practice to perfect, so picking a business with at least a few years of proven experience is always preferable. If you have found a contractor who fits your specific needs, but they lack experience and credentials, consider subcontracting them to do a smaller job. Then, assess their work and use your judgment on whether to hire them for a larger gig.
Question #6
Can you provide examples (i.e. photos) of similar jobs you have completed in the past?
In today's day and age, many handymen and their respected companies will take photos and keep detailed records of previous jobs. Ask for some images of projects that are similar to yours to get an idea of their level of work. If you are spending thousands of dollars, it might be worth it to go the extra mile and ask for the contact information of previous customers to really get a grasp of what finished results look like. Ask the following questions to see how they liked or disliked handyman.
icon

Were you satisfied with the results of the project?

icon

Did the project match your budget and was it completed on time?

icon

If any, what types of problems or delays occurred?

icon

Would you hire this pro again?
Question #5
Do You Provide a Guarantee?
Hopefully, once the job is complete, then the job is complete! The work should be done right the first time around, in the case that it is not, then you need some assurance that the handyman you hired will fix his work. Ask, "what happens if x breaks or if y malfunctions in a few days". Good handymen will almost always say that they will come back and fix it for free. If your job is expensive and large in scope, then you should consider having this guarantee in a written form.
Question #8
How can I keep in contact with you?
It is a rather straightforward question but a necessary one that might only come into your mind when you really need them. Some handymen are old school and prefer phone calls, while others are up to speed with all forms of digital communication. Make sure they can be easily reached and ask them what are the best times to get into contact.
Question #9
Can you show me proof of your general liability insurance and workers' compensation?
Just like your automobile or personal health, you want your handyman to have insurance. General liability assures that you are not entitled to pay for damages or negligence. You never know what can happen on a worksite, accidents can happen in a blink of an eye. When your contractor is fully insured it gives you peace of mind and shows professionalism. If your contractor is working alone, he/she may not need to have workers' compensation.
Make Your Home Electrical System Safer Today
CONNECTING YOU WITH LOCAL SERVICE PROFESSIONALS YOU CAN TRUST!
PoweredByPros is a leading digital home services marketplace. We match homeowners from across the nation with screened remodel and repair professionals they can trust to successfully complete any type of home improvement or renovation project. For over a decade, homeowners have trusted us with providing them professional and quality services for their property. In order for us to connect you with a home expert in your area, our highly skilled customer service team will contact you to gather all your project information and pay special attention to your design and amenity requests. We make planning, budgeting, and hiring a local contractor easy and free! Save time and money, get started today!