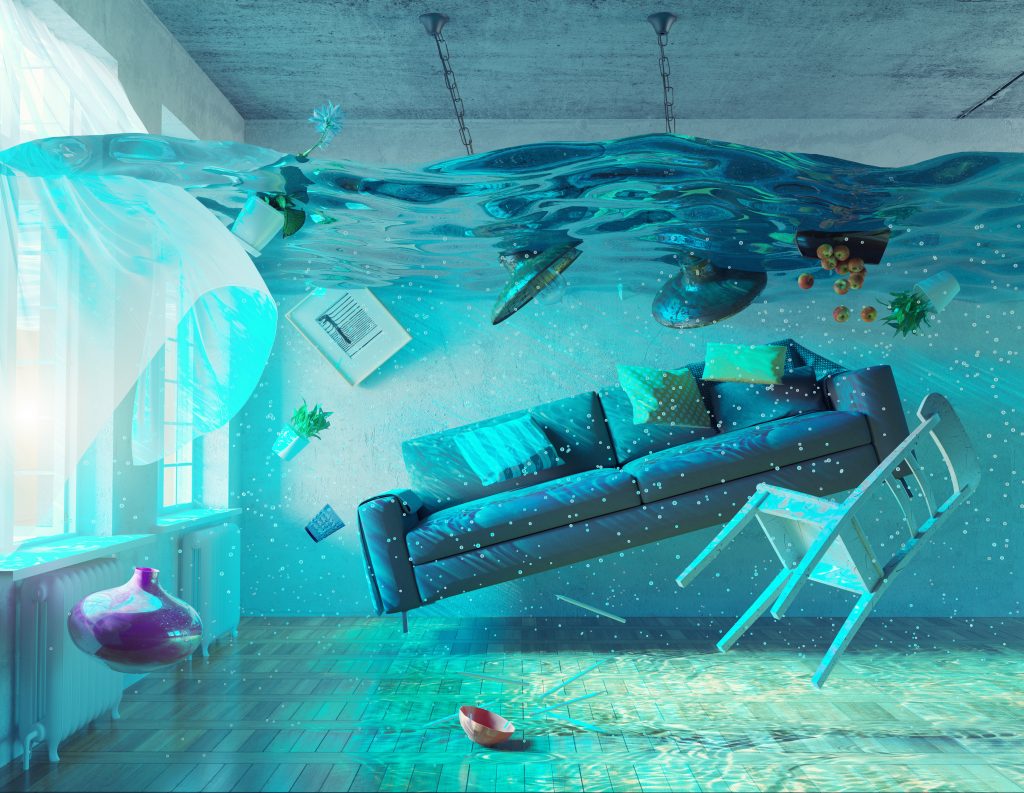 According to the Federal Emergency Management Agency (FEMA), flooding is the most common natural disaster that affects homeowners. Subsequently, water damage is also one of the most popular insurance claims filed each year. For this reason, it makes sense why people want to know if their home insurance covers water damage.
We don't want you standing ankle-deep in water wondering if your policy covers flooding or pipe bursts. That's why we created this article: to make sure your claim is a success. On this page you will find what is typically covered by home insurance, examples of claims that get paid (plus others that fail), and whether flood insurance is a good option for you.
The Golden Rule
What is Gradual Damage?
Most home insurance policies say they cover water damages, but to extent and what does water damages even really mean? For most basic home insurance options, sudden and accidental leaks and bursts are usually covered. However, gradual water damage is not covered. Gradual water damage is when a leak or other water complication develops slowly over time, causing damage to your residence. This applies beyond water damage. Gradual degradation of your home is expected and therefore not listed in your policy. For example, paint chipping off the wall occurs slowly. Eventually, if left unattended, one or two chips develops into half the wall becoming uncovered. Although your wall is now damaged, it was a process that developed over time (not suddenly). For this reason, your homeowners' insurance will not cover it. The same concept applies to water damage. When a pipe in your wall leaks for a few weeks, it could ruin the integrity of your wood walls. Because this leak happened over a long period of time, an insurance agent will most likely not approve your claim to repair your wall and pipe. Long story short: if the damage is not sudden or accidental, but instead is the result of a long-standing problem that went undetected you will have a problem in a claim and might have a claim denied.
Gradual Damage vs. Sudden & Accidental
Will your claim be denied or approved?
At the end of the day, each insurance policy is different. It's challenging to understand why specific claims get approved or denied. Still, we can try and give you a little bit more clarity behind the reasoning. If water damage is sudden and accidental, there's a good chance you are covered by most standard home insurance policies. By definition, insurance is meant to protect you from sudden changes and unexpected damages. Just think about car insurance. You won't be covered because your ten year old car has faded in color. However, you will be covered if another driver crashed into your ten year old car. The same is true for your home insurance; sudden, hard-to-predict, and accidental events give you a higher chance of reimbursement. Below are common claims that are often approved or denied by insurance agencies because they are the result of gradual damage:
Approved Claims
Examples of Sudden & Accidental Damage
icon

Freezing and bursting of plumbing

icon

Damages caused by the weight and melting of ice, snow or sleet

icon

Faucets, sinks, and water sources that (for some reason) cannot be turned off

icon

Tearing apart, cracking, burning or bulging of a steam or hot water heating system.

icon

Sewer Backup. Sometimes it is included and other times you need to add it on for around $50 per year

icon

Resulting damage. Say, for example, your tree fell and ended up crushing a wall and ruined the plumbing. The resulting water damge from the fallen tree will be covered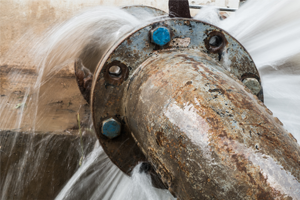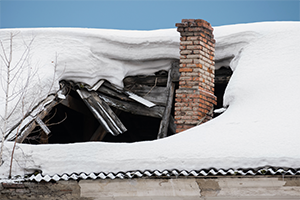 Denied Claims
Examples of Gradual Damage
icon

Mold development, rot, and general corrosion

icon

Improper repairs or poor structural design

icon

Deteriorating parts of the roof that have previously indicated signs of repair

icon

Water damage caused by seepage from cracks in the foundation allowing water from the exterior

icon

Leaky plumbing, faucets and pipes that drip water causing damage to walls, ceiling, or floors

icon

Flood damage will most likely NOT be covered by your homeowners insurance policy and will require separate insurance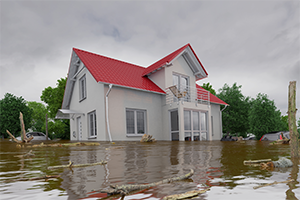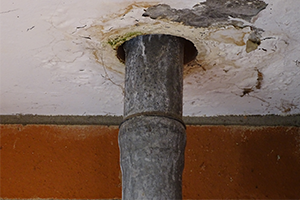 Additional Precautionary Measures
Should I Consider Flood Insurance?
Sometimes this is an easy question, other times it is more difficult. First consider where you live. If your home is in a very arid and dry location that is not situated near any major rivers or tributaries, then flood insurance is not necessary. If you don't live in desert conditions like many parts of Southern California, then you should think give greater consideration toward purchasing flood insurance. Standard homeowner's insurance policies do not cover floods. Do some research, google historical floods in your area (if there has never been a flood in your zip code then you are probably fine without flood insurance). Also, Look up FEMA's Special Flood Hazard areas and see if your home belongs to one of these areas. FEMA also has flood insurance rate maps that show average costs. Even if you live outside a high-risk flood zone, it's a wise decision to buy flood insurance. In fact, statistics show that people who live outside high-risk areas file more than 25 percent of flood claims nationwide. So, it's wise to consider flood insurance even if you are not required to purchase it.
FEMA calculations show that just three inches of floodwater in a home likely will require replacing drywall, baseboards, carpets, furniture and other necessary repairs. If you don't have flood insurance, your likely out-of-pocket cost (based on a 1500 square foot, one floor home) is estimated at approximately $15,000. With rising sea level due to climate change, floods are destined to become more common and affect more people than ever before. Bottom line is that if you are worried about potential floods, live in a high risk area, or are suggested to purchase flood insurance— DO IT, your insurance might just save your home and financial well-being.
Your home is in a historical flood zone
Your home is near a major river or tributary
Your home is in a FEMA Special Flood Hazard Area
Your home is very close to an oceanic coast
Your home experiences annual heavy snowfall (and melting)
Your home experiences consistently heavy rainy season
Your neighborhood is accustomed to hurricane strength storms
MAKE YOUR HOME SAFER TODAY
CONNECTING YOU WITH LOCAL SERVICE PROFESSIONALS YOU CAN TRUST!
PoweredByPros is a leading digital home services marketplace. We match homeowners from across the nation with screened remodel and repair professionals they can trust to successfully complete any type of home improvement or renovation project. For over a decade, homeowners have trusted us with providing them professional and quality services for their property. In order for us to connect you with a painting expert in your area, our highly skilled customer service team will contact you to gather all your project information and pay special attention to your design and amenity requests. We make planning, budgeting, and hiring a Water Damage Restoration Pro easy and free! Save time and money, get started today!