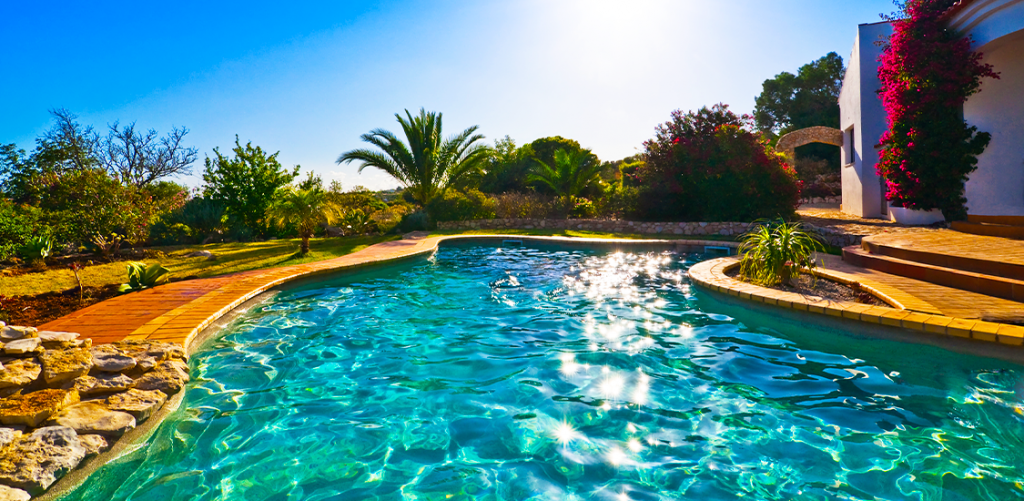 Due to recent stay at home orders, people are no longer vacationing as much and tend to be sticking at home. As a result, people want to improve the functionality and appearance of their residence, and home renovations have been booming because of it. Over these past few months, perhaps the most desired home improvement project has been pool remodels. With warm weather on the horizon for the next couple of months, there has never been a better time to remodel your swimming pool. This article lists out the top pool trends of 2020 to help narrow down and supply you with ideas to take your pool to the next level.
Design Feature #1
Built-in Ledges & Bars
The pool offers a great place to relax and unwind, the one thing that would make it even better is a bar! Seats and usable ledges allow you to eat and drink from the comfort of your pool. Pool professionals can construct an in-ground bar to fit in nicely beside your pool with some in-water stools to match it. Even if you don't want to construct a full bar, in-pool seats are still a great addition to add functionality to any pool.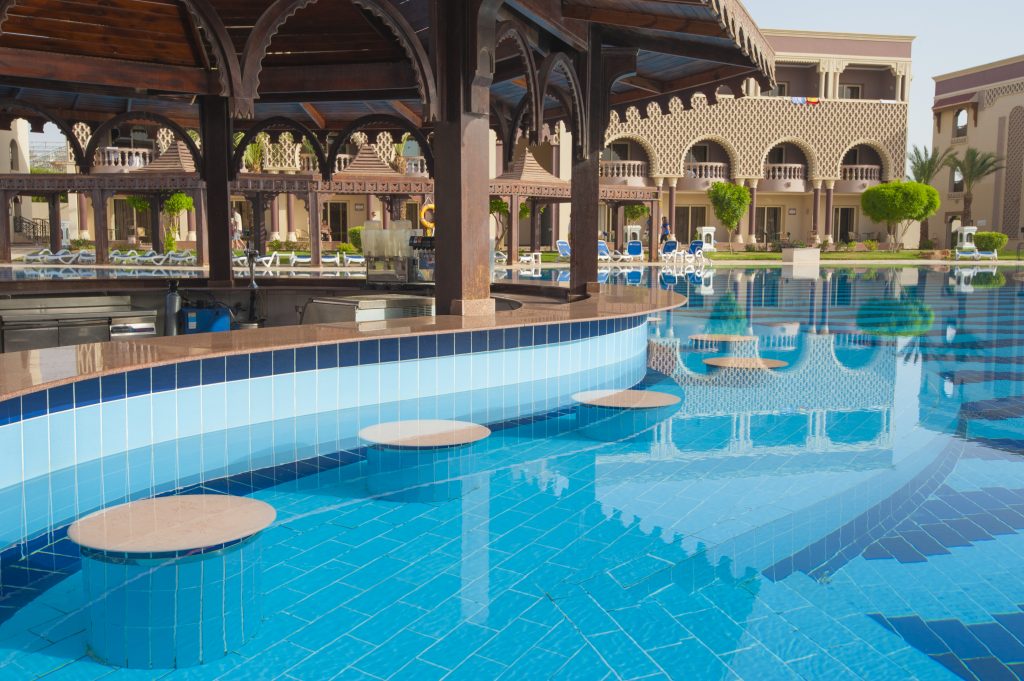 Design Feature #2
Dark Interiors
Most pools have the typical light blue hue coloring, however, homeowners have recently been making the switch to darker colors. It is a unique and attractive option that mimics a lagoon. The benefits extend beyond just looks. The darker color tends to retain heat better (possibly lowering heating costs) and can mask some dirt that would have otherwise been noticed in a typical light blue pool.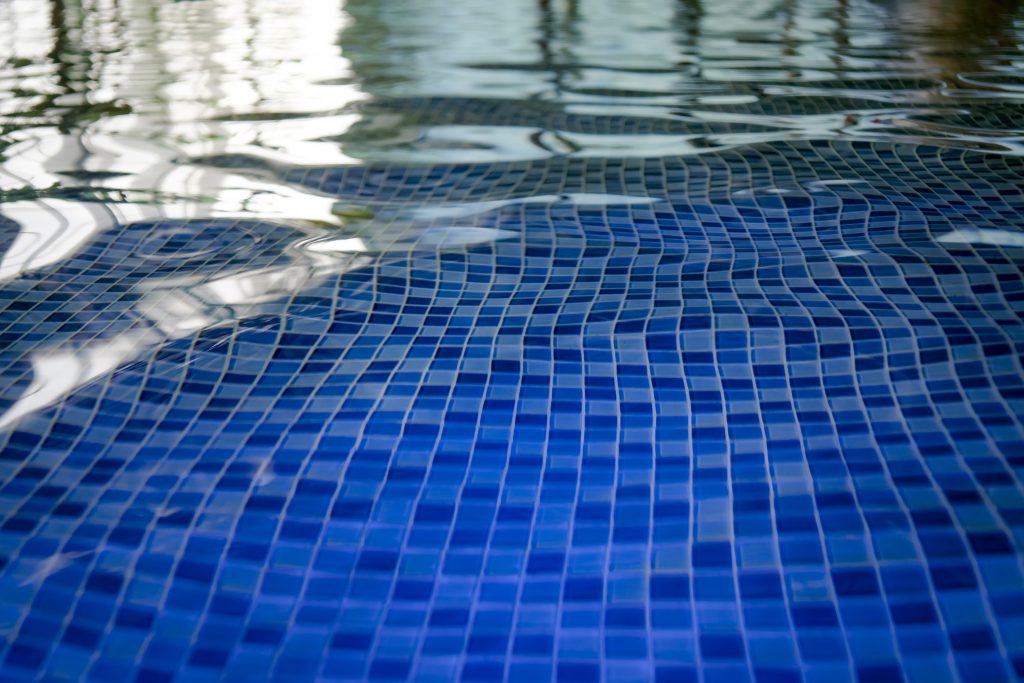 Design Feature #3
Smart Features (Technology)
There are a bunch of new technologies that can enhance your pool experience. Now, you can easily control the temperature, program cleaning machines, monitor water quality, and change lighting all from the click of your phone or tablet. These smart features can help boost energy efficiency and save you money in the long run.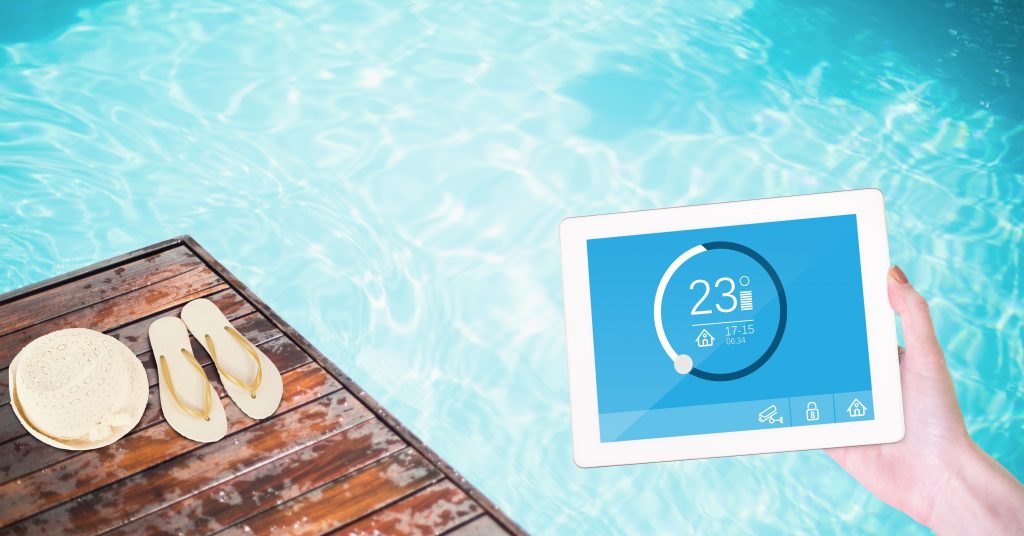 Design Feature #4
Leveled Pool Floors (Shallow-Depth)
Shallow pools are increasingly becoming the main feature of newly constructed pools. Unless you really like to dive into your pool head first, there is no specific reason why you need a deep pool. It is a safer option, opening up the opportunity for all family members, regardless of age, to enjoy. Additionally, shallow pools require less construction and engineering efforts, making the overall cost slightly cheaper than a traditional sloped pool.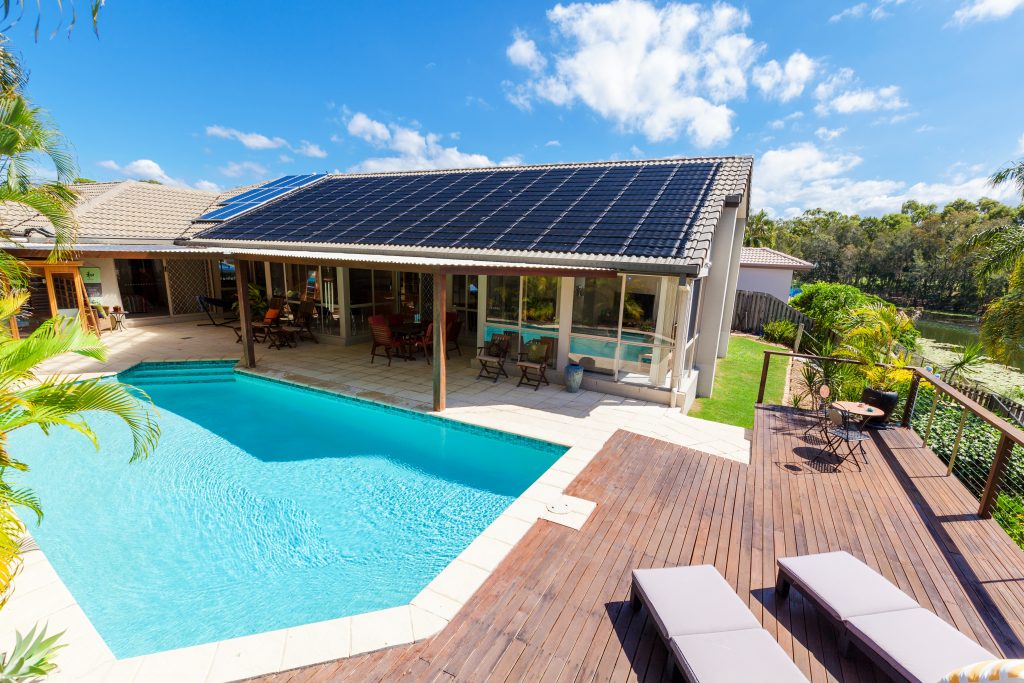 Design Feature #5
Salt Water (No Chlorine!)
We have all felt it before, after a long day in the pool, your eyes can hurt and your skin dries up. The chlorine chemicals in the pool are tough on your body. Making the switch over to a slay water system has a couple of key advantages: they are much gentler on the eyes and skin, are safer in the long run as you have to handle fewer chemicals over time, and require far less maintenance compared to a traditional chlorine pool.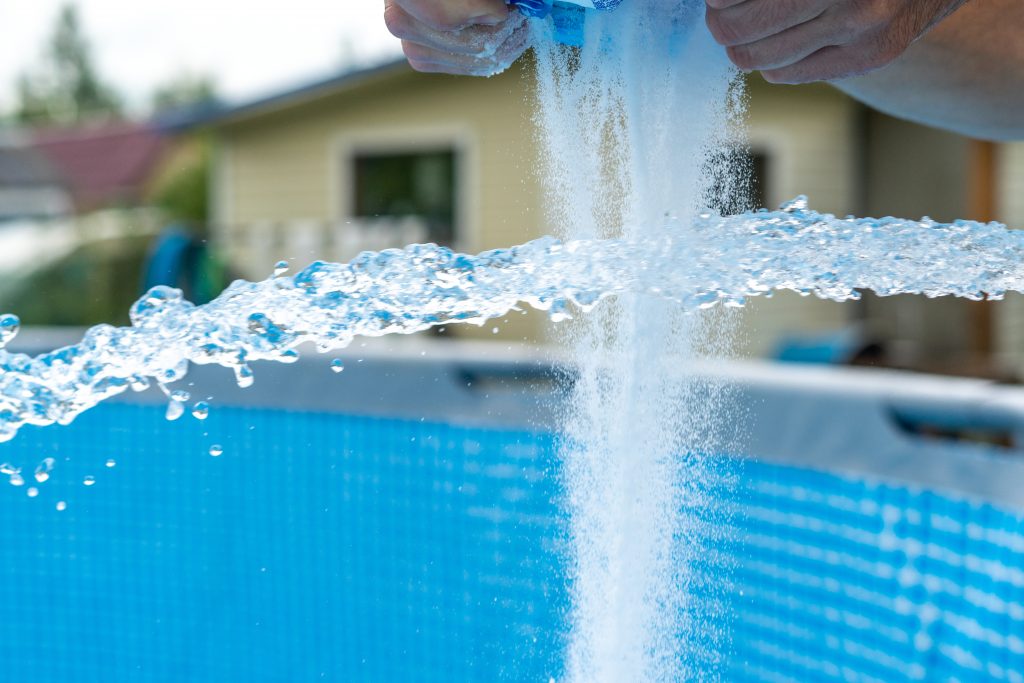 Design Feature #6
Seamless pool edges
Infinity style pools and pools with seamless edges are becoming cheaper and easier to incorporate than ever before. Instead of having noticeable edges that protrude higher than necessary, seamless edges blend into your landscape and simply look better than traditional pools.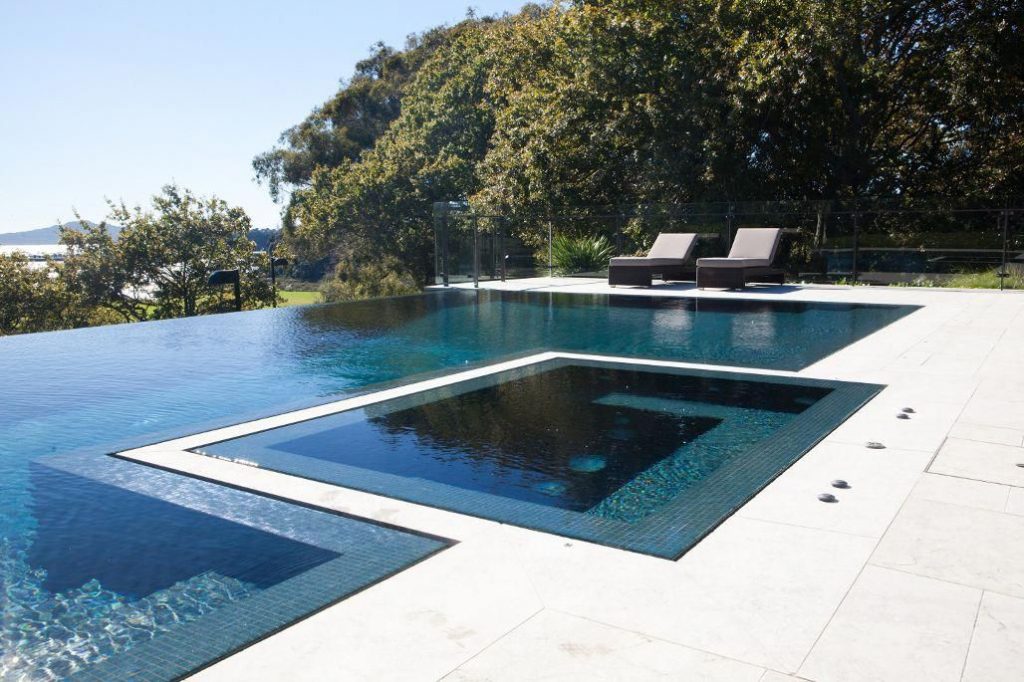 Design Feature #7
Custom LED Lighting
LEDs last longer, are more powerful and are better for the environment than traditional CFLs. For a little bit extra, you can have different colored bulbs be installed into the light sockets. These lights can be programmable from your phone to shine your favorite color, which looks spectacular at night.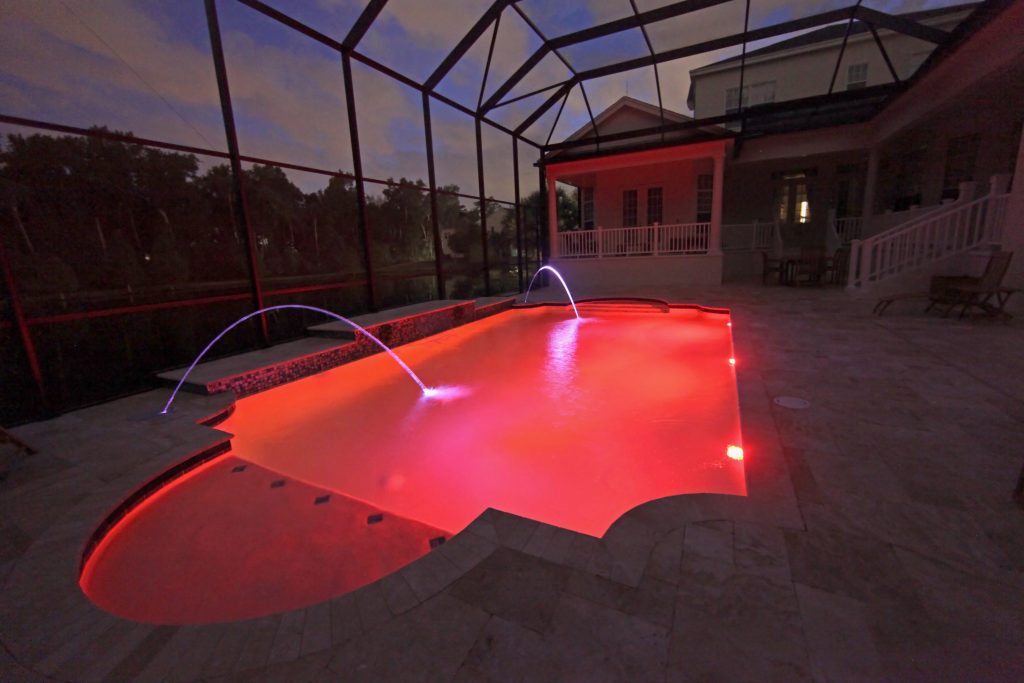 Make Your Electrical System Safer Today
CONNECTING YOU WITH LOCAL SERVICE PROFESSIONALS YOU CAN TRUST!
PoweredByPros is a leading digital home services marketplace. We match homeowners from across the nation with screened remodel and repair professionals they can trust to successfully complete any type of home improvement or renovation project. For over a decade, homeowners have trusted us with providing them professional and quality services for their property. In order for us to connect you with a home expert in your area, our highly skilled customer service team will contact you to gather all your project information and pay special attention to your design and amenity requests. We make planning, budgeting, and hiring a local contractor easy and free! Save time and money, get started today!