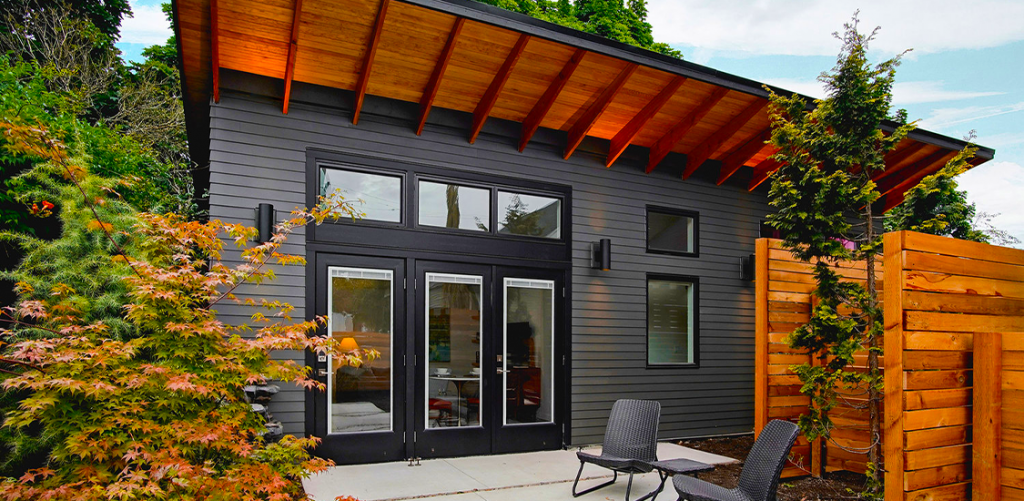 The accessory dwelling unit, or ADU, is a popular and affordable housing choice that adds livable space to your property. They are a great investment as ADUs can potentially create you an extra source of rental income, increase property value, and serve as guesthouse! Recently, there have been some major changes to California ADU laws that make the construction process easier. With so much financial uncertainty on the horizon, wouldn't it be nice to a home feature that doubles as new revenue and provides your family extra living space? To address California's (affordable) housing crisis, Governor Newsom signed into law a series of laws that make ADUS more attractive than ever before! Continue reading to find out what are 7 Legal Updates make 2020 the best year to build ADUs in Californians. A few more bills were passed but our article just includes some of the most important updates: the full legal bills and documents can be found here.


Advantages & Important Information
What are Acessory Dwelling Units (ADUs)?
Legally, ADUs are secondary houses or apartment spaces that share the property lot of a larger, primary house.  Some common names for ADUs include secondary dwelling units, granny flats, or in-law units. They are innovative, affordable, and effective housing options. They are especially in demand in states where housing is expensive and limited, such as California. There are three main types of ADU's. Internal ADU's portions of homes that are transitioned to accommodate an extra person or two.  Some examples: converted garages, basements, or even attics. Next, there are Attached ADUs. Attached ADUs are typically newly constructed rooms attached to the primary home. Attached ADUs, also known as addition ADUs or 'bump-out ADUs', People add a room (and usually a bathroom) so an extra individual could live inside the house. The final type are Detached ADU's; a private and extremely functional stand-alone structure. Detached ADUs are extremely attractive to tenants because they are essentially tiny homes, usually boasting a small kitchen, bathroom, and a lounge area.


Benefits
Potential Extra Source of Income
Safe Multi-generational Housing
Flexible in Use (i.e. rental or guesthouse)
Broadens Community Housing Options
Accommodation for domestic help (i.e.live-in nanny)
Usually Boosts Property Value
In very high-demand
Legal Change #1
Statewide ADU Law
The following rule changes and previous ADU related ordinances must be complied by all jurisdictions, counties, and cities within the state of California.  If a city creates its own ADU ordinance, it must comply with these new rules. So, no matter where you live in the state, you can take advantage of ADUs and the recent changes.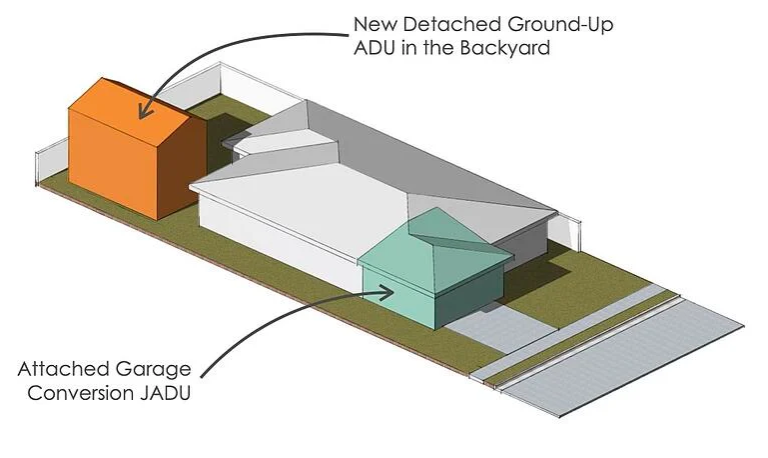 LEGAL CHANGE #2
Ability to add two ADUs to one Property
If you are a host for sites like Airbnb or VRBO, this may be big news for you. California homeowners are now allowed to have two ADUs on one property. However, it cannot be two detached ADUS. It must be one attached to the main house that is no bigger than 500 square feet (i.e a garage or spare bedroom) and one detached. This new ordinance can mean two extra sources of income.
LEGAL CHANGE #3
Detached ADUs can be bigger!
Now you can build larger ADUs! Prior to this year, detached ADUs had to be rather small and not very tall. Now, as of January 1, 2020, you can now build detached ADUs to be up to 800 square feet and up to 16 feet tall. As long as your project is approved, you won't need any local discretion to build to these maximums.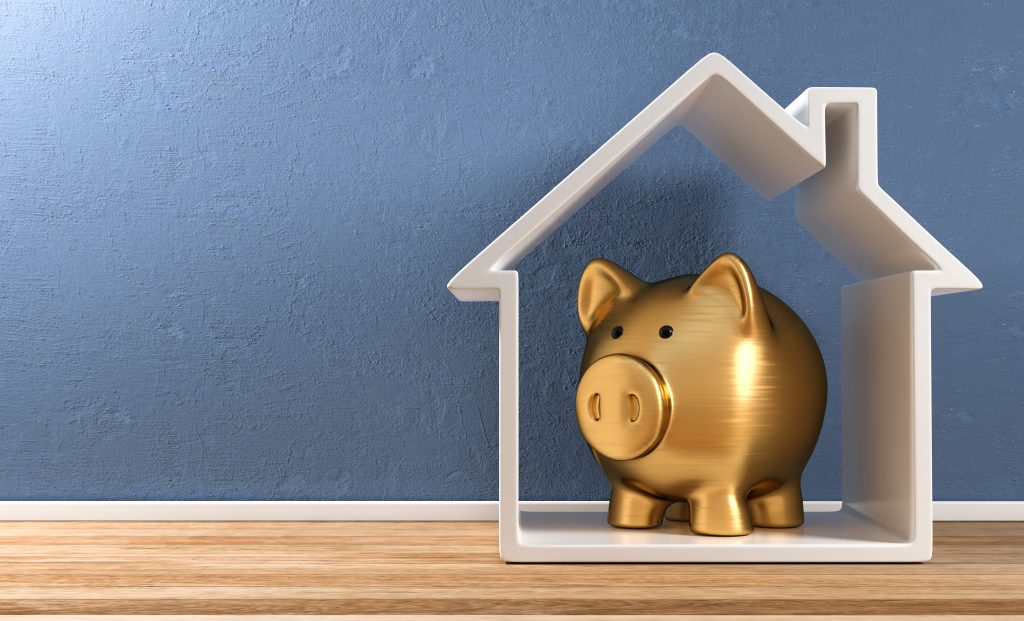 LEGAL CHANGE #4
Zero or Reduced Impact Fees
An impact fee is a fee that is imposed by a local government within the United States on a new or proposed development project to pay for all or a portion of the costs of providing public services to the new development. Local cities or counties will not be able to charge you impact fees as long as your newly constructed ADU is under 750 square feet. If you are over 750 sq ft, the impact fees will be proportional to the size of the ADU compared to your primary home.


LEGAL CHANGE #5
Easier Legal Approval Process
The overall legal ordeal of approving ADU construction and legalizing older ADUs just became simpler. If you did construct an ADU, without getting the legal permits, you might luck out. You can now bring your unpermitted ADU up to code with minimal legal ramifications, just as long as you do it within five years. Also, there are shorter approval periods for new construction. Instead of waiting nearly half a year, cities must either approve or disapprove of your ADU application within 60 days of submitting it.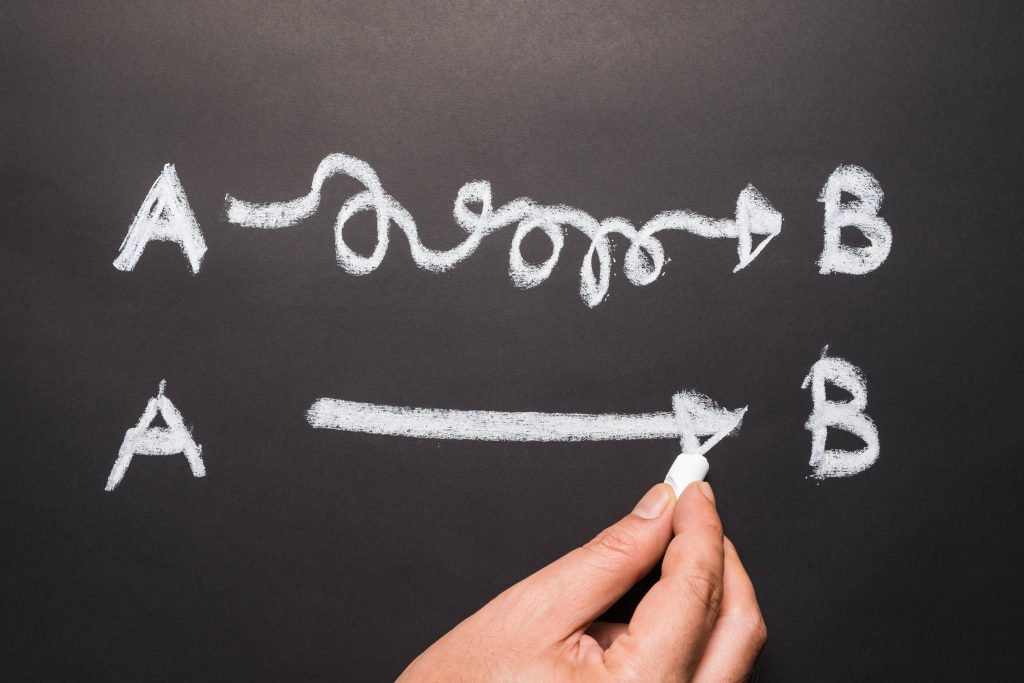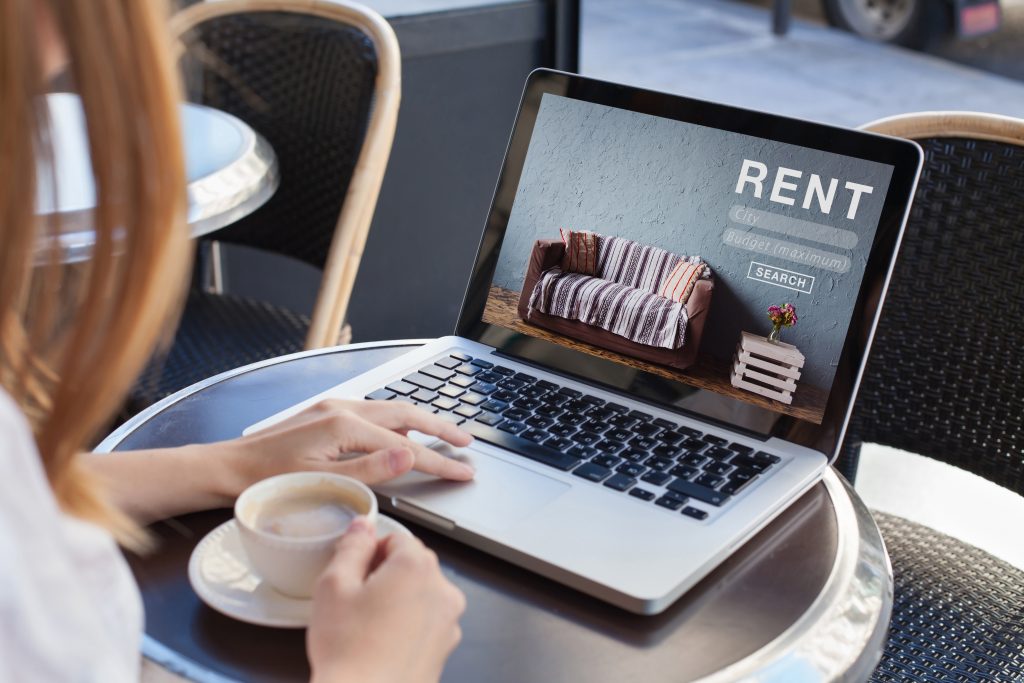 Legal Change #6
No Owner Occupancy Requirements Until 2025
Until the year 2025, you no longer have to live on the property in order to rent it out. This means that you can live elsewhere and rent out both your main home and an ADU at the same time. Say hello to double the rental income!


LEGAL CHANGE #7
More Parking Exceptions
If you develop a detached ADU, you are still required to offer your guests a designated parking spot. This is the law if you are located more than half a mile from public transit. However, as of this year, if your ADU is within your main dwelling like a garage conversion, you do not have to supply a parking spot. To the right, you can see all the situations in which you will not need a parking spot.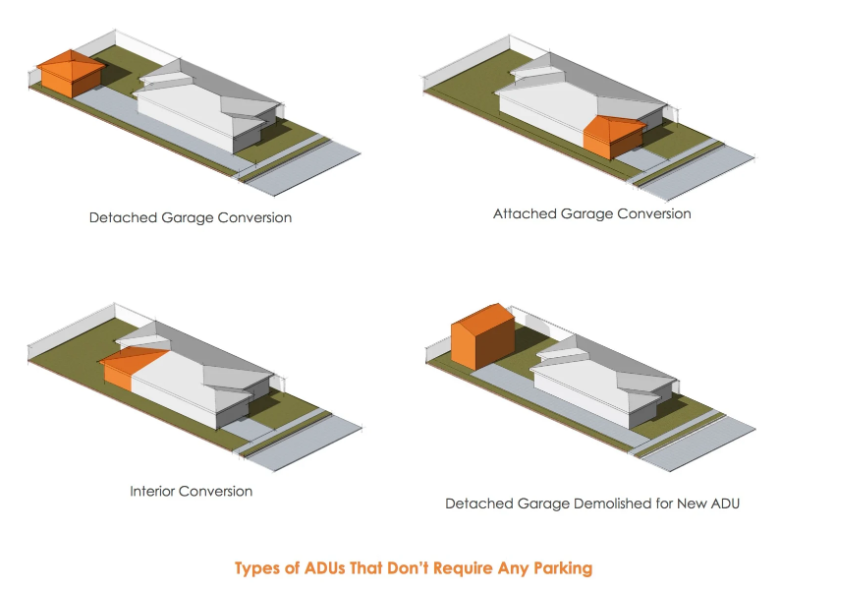 Find top-teir ADU crews in your area.
CONNECTING YOU WITH LOCAL SERVICE PROFESSIONALS YOU CAN TRUST!
PoweredByPros is a leading digital home services marketplace. We match homeowners from across the nation with screened remodel and repair professionals they can trust to successfully complete any type of home improvement or renovation project. For over a decade, homeowners have trusted us with providing them professional and quality services for their property. In order for us to connect you with a home expert in your area, our highly skilled customer service team will contact you to gather all your project information and pay special attention to your design and amenity requests. We make planning, budgeting, and hiring a local ADU contractor easy and free! Save time and money, get started today!