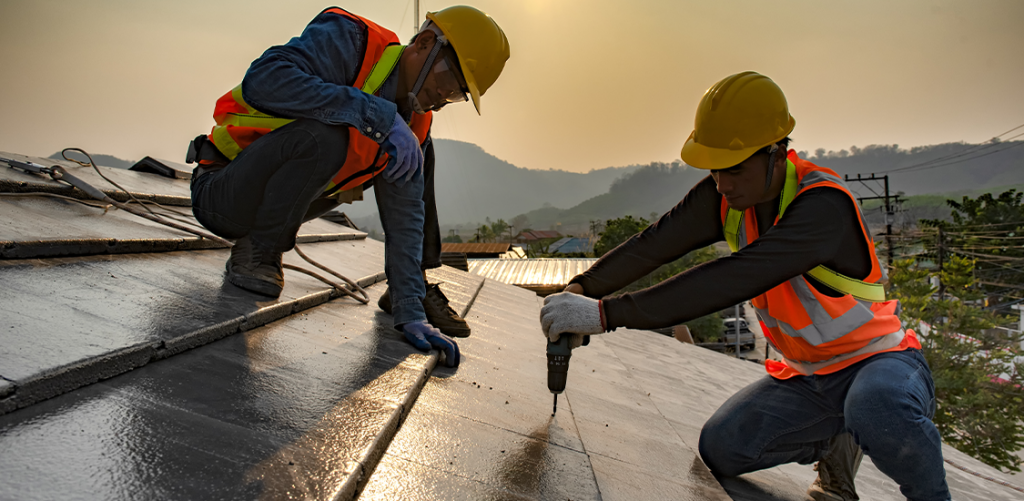 The roof is the first line of defense against the weather and natural elements. Beyond essential protection, a great roof ties together a beautiful home, which exterior directly boosts curb appeal and property value. The perceived value of a beautiful landscape and exterior has been on the rise for years. In fact, 9 out of the top 10 highest ROI remodel projects focus on improving curb appeal. Is it time to replace your roof? It can be a difficult question to answer; that's why we want to supply our readers with an article this guide. Continue reading to learn more when you should consider replacement, about different roof materials, and how to properly complete a roof inspection.


Advantages of a New Roof
Why Consider a Roof Renovation?
A roof remodel will add value to your home, especially if it is eco-friendly. In addition to improving your home's value, modern roofs save you money on gas bills. Old roofs leak warm and cold air, meaning your A/C system will have to work extra hard to achieve the desired temperature in your house. Efficient roofing improves ventilation, keeping your home warm during winter and cool during summer. According to Energy Star, certified products promise as much as a 15% savings on energy bills. Lastly, a well maintained or new roof actually creates a healthier home. Years of exposure to moisture leads to a buildup of unwanted health concerns, such as hidden mildew or mold. 
Benefits
Increases energy efficiency
Improves home appearance
Adds property value
Safer & healthier living
Enhanced air ventilation & quality
Easier maintenance
When to replace and What Roof types to consider
The material you choose for your roof acts as an opportunity to completely upgrade the way your home looks. A new roof style, color, and material type will bring your home to the next level. The following are our most common types of roofing requests throughout America.


Popular, Affordable
Asphalt Shingles
This is the most common type of roofing material used in the country. Asphalt shingles work well with most home styles, especially traditional suburbs. They are generally the least expensive roofing option and very easy to install, making labor costs low. Asphalt shingles can be reinforced with materials like wood or fiberglass, without changing the material. These shingles provide reliable waterproofing and come in a variety of colors. Depending on the quality, asphalt shingles usually last about 20 years. Dark asphalt shingles are prone to fading, become inconsistent in coloring, and accumulate moss easier than other materials.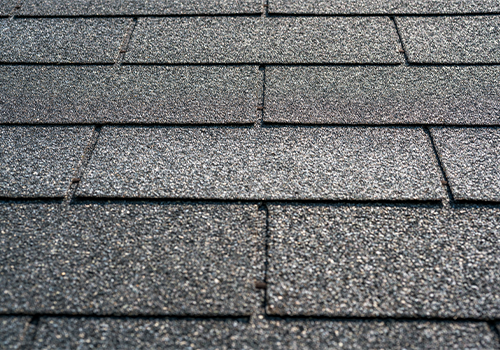 Spanish Style, Distinct
Clay & Concrete
These tiles add texture and classic elegance to a home. Clay tiles are well-suited and compliment Spanish, southwestern, and mission style residences. They are non-combustible, meaning they won't catch fire and are energy efficient. Clay and concrete tiles are both long-lasting (30-50 years). Ribbed or scalloped concrete and clay tiles are durable but heavy. Due to their weight, additional framing is typically installed by a qualified professional. Genuine tiles are more expensive than synthetics and require maintenance from time to time to prevent mold build-up or replace cracked areas.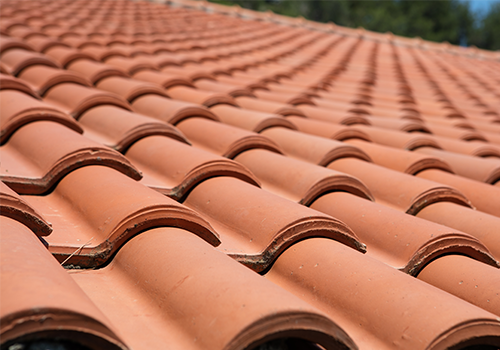 Slate
Natural, Long Lasting
This material can quickly beautify any home. Slate offers a distinctive natural-look that increases elegance. The variety of colors allow for a unique home personality. Slate complements colonial and European chateau homes. They are fire-resistant, invulnerable to rot, and withstand weather conditions well. Slate can easily last 50 + years. However, slate tiles or shingles can easily be broken underfoot, making cleaning and gutter clearance difficult. Slate is heavy and usually requires additional framing. This makes installation challenging, driving up labor costs.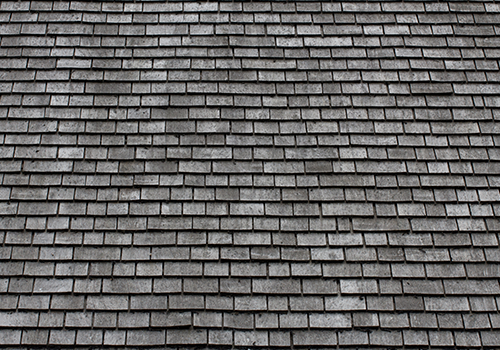 Strong, Easy Maintenance
Metal Roofing
Available in two types, shingles or panels, metal roofs are usually made of aluminum, copper, zinc, or stainless steel. They have a modern look, making it a great option for sleek city homes. In addition, their durability makes them ideal for cabins and cottage-style residences. Metal roofs are resistant to harsh weather conditions and are long-lasting (40-75 years). They will not corrode or crack, ultimately reducing the need for maintenance. It reflects the sun's rays well, and therefore keeps your house cool. Metal roofs are safe and will not spark and ignite into flames during a wildfire or lightning strike. Additionally, these roofs are environmentally friendly, almost always be comprised of recycled materials and can even make great rain capturing devices. Although metallic roofs have many benefits, they may not be the best fit for every home and lifestyle. They usually cost more than $10 per square foot. Also, metal roofs may not look great depending on the architecture of your home (i.e. older, classic styles).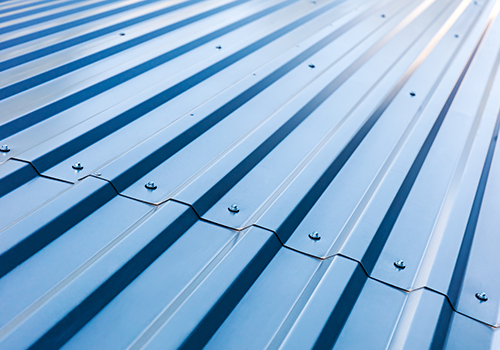 Rustic, Flexible Design
Wood Shakes & Shingles
Natural, appealing, and the original roofing choice for hundreds of years. Homeowners with wood shakes and shingles love the classic appeal and how they maintain an attractive look throughout the years. Wood looks great on rustic style homes like cottages and Tudor homes. They work well in most climates, but especially well in hot and sunny areas as they resist UV damage. Their durability promotes a lifespan of 25 years or more. Depending on your personal preference you can choose between wood shakes which are made by hand or wood shingles, which are typically cut by machine. Shakes have a rougher look and shingles have a more sharp, precise cut. This type of roofing option is an eco-friendly choice as it can be made of recycled wood or harvested in a sustainable manner. Like most wood products, wood roofing material is prone to fire, mold, rot, or splitting.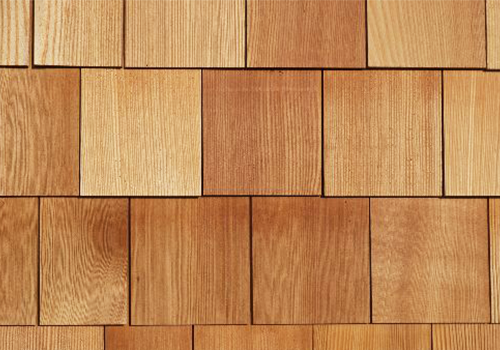 All-Purpose, Customizable
Synthetic Products
The most modern option, synthetic products include rubber, plastic, and different polymers. Synthetics come in a variety of colors, textures, and can replicate wood or slate. Some are fire-resistant, strong, and easy-to-maintain. The abundance of options allow you to tailor your roof to fit your exact desire and needs. Synthetics are highly flexible in design choice, meaning they can work well on any style home. Typically, they are less expensive than natural products and weigh less. To ensure reliability and quality, it's important to select synthetic materials that have been on the market for at least 10 years. Newer products haven't faced the test of time. Due to the many types of synthetic products and designs, selecting the right material for your home's style and geographical location can be challenging. Some synthetic products absorb water more readily, while other products can be flimsy. Asking your professional roofing contractor which are the common materials in your area will help give you an idea of which to choose.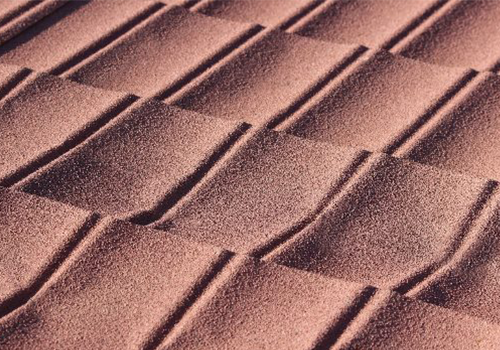 How to conduct a simple roof inspection
Roofing Advice: Signs to look out for
A majority of people don't consider replacing or updating their roof until water is dripping or a leak has sprung. However, according to the national roofing contractors association, homeowners should perform a regular inspection twice a year. When you decide to check on your roof, follow the suggestions below
icon

Notice a Leak? Recent Heavy Storm? – Don't Panic

Sometimes a bit of a leak or some noticeably damaged sections may just mean that you need some minor repairs and not a whole roof replacement. If your roof is younger than 15 years, you will probably fine with just a fix-up (depending on the degree of damage). However, it is never a wrong idea having a roofing contractor check it out.

Whether you notice a leak or are just being a good homeowner, you should always begin roof inspections inside. You might think its best to start by looking at the exterior of your home, but in reality, the best place is in your attic. Grab a flashlight and look around your ceiling for beams of lights or stains and streaks, this could indicate that you have a leaky roof.

icon

Review Your Paperwork

Looking at your original home records and remodel records will tell you when you had your roof installed (and let you know how much life your roof has left). Scroll down to see the average life expectancy on the most common roof types. Most American homes have asphalt-style roofs. If your asphalt roof was replaced 25 years ago, you will probably need to update.

icon

Check for Missing Shingles, Curling, & Lack of Granules

Now maybe the time to whip out the old ladder. Your roof shingles should lie flat against the roof. If you see cracked, damaged, curling, or buckling shingles, then your roof is at risk for leaks. Also, a roof that is losing a lot of granules means that it is at the end of its life.

Flashing is usually made of plastic and rubber. It seals the seams around vents, skylights, and chimneys to make sure that moisture isn't dripping in your home. A leak might not mean you have to update the entire roof—just the flashing.

icon

Droopy, Sagging Roofs

When your roof is caving in, it means that you need to replace it quickly to prevent further damage. Sagging spots in the roof are usually due to trapped moisture or rotting boards.

Fungi like mold and moss is a sign that moisture is trapped in the roof or in between shingles. Moss typically collects in shaded corners of a roof, usually, this isn't a big problem and can be handled by scrubbing it away with a thick brush. However, excessive moisture can lead to mildew and mold growth, which can pose serious health issues. Have a roofing pro come check it out if you have a lot of moss.

Make Your Electrical System Safer Today
CONNECTING YOU WITH LOCAL SERVICE PROFESSIONALS YOU CAN TRUST!
PoweredByPros is a leading digital home services marketplace. We match homeowners from across the nation with screened remodel and repair professionals they can trust to successfully complete any type of home improvement or renovation project. For over a decade, homeowners have trusted us with providing them professional and quality services for their property. In order for us to connect you with a home expert in your area, our highly skilled customer service team will contact you to gather all your project information and pay special attention to your design and amenity requests. We make planning, budgeting, and hiring a local contractor easy and free! Save time and money, get started today!