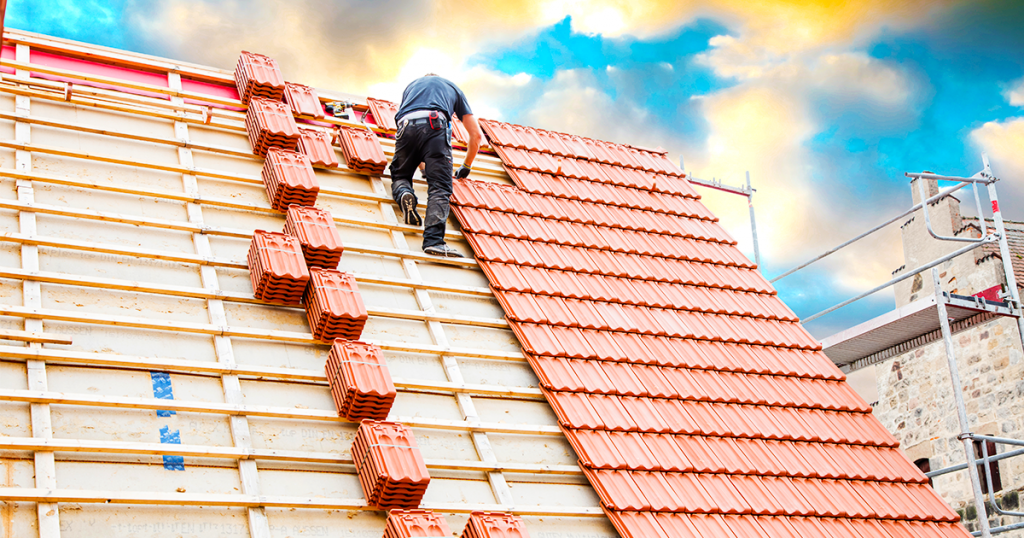 The roof is the first line of defense against the weather and natural elements. Beyond essential protection, a great roof ties together a beautiful home, which exterior directly boosts curb appeal and property value. The perceived value of a beautiful landscape and exterior has been on the rise for years. In fact, 9 out of the top 10 highest ROI remodel projects focus on improving curb appeal. If you are considering a roof replacement, then you probably have a few questions; one certainly being, how long will people be working on top of my house for? Continue reading to find out how much time it will take to replace your roof.


Advantages of a New Roof
Why Consider a Roof Renovation?
A roof remodel will add value to your home, especially if it is eco-friendly. In addition to improving your home's value, modern roofs save you money on gas bills. Old roofs leak warm and cold air, meaning your A/C system will have to work extra hard to achieve the desired temperature in your house. Efficient roofing improves ventilation, keeping your home warm during winter and cool during summer. According to Energy Star, certified products promise as much as a 15% savings on energy bills. Lastly, a well maintained or new roof actually creates a healthier home. Years of exposure to moisture leads to a buildup of unwanted health concerns, such as hidden mildew or mold. 
Benefits
Increases energy efficiency
Improves home appearance
Adds property value
Safer & healthier living
Enhanced Air ventilation & quality
Easier maintenance
Popular, Affordable
Asphalt Shingles
This is the most common type of roofing material used in the country. Due to asphalt's popularity as the main roof material, companies are extremely used to and comfortable working with the material. It is the least expensive roofing option and easy to install, making labor costs and installation time minimal. A smaller or normal sized home can expect a new roof with asphalt shingles in as little as one or two days! If your home is over 4,000 square feet, it may take up to three days.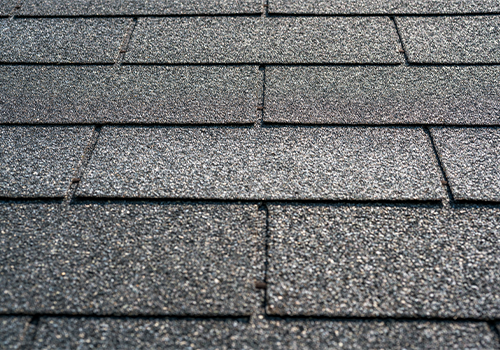 Strong, Easy Maintenance
Metal Roofing
Available in two types, shingles or panels, metal roofs are usually made of aluminum, copper, zinc, or stainless steel. Metal roofs are moderately difficult to install. You can expect anywhere from 2-5 days of work for a new metal roof.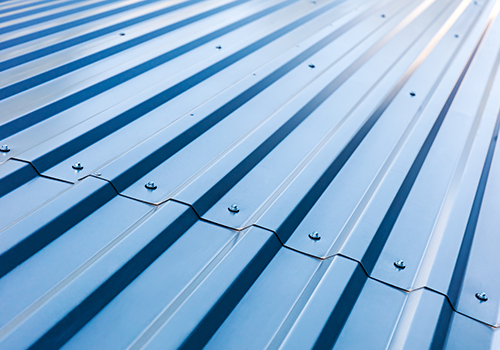 Natural, Long-Lasting
Slate
Slate is heavy and may require additional framing. Additionally, slate tiles or shingles can easily be broken underfoot, making it a tricky material to work with. Such challenges make installation difficult but not as tough as clay or concrete. You can expect slate tiles to be installed in 6 or 7 days.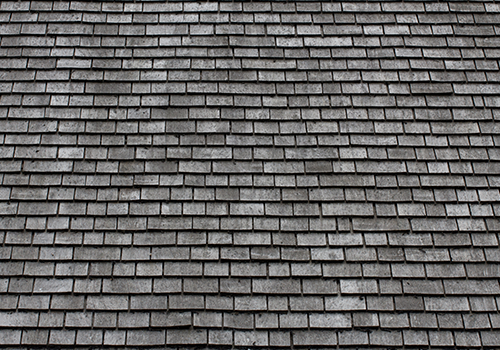 Spanish Style, Distinct
Clay & Concrete
Ribbed or scalloped concrete and clay tiles are durable but heavy. Due to their weight, additional framing is typically installed by a qualified professional. The extra weight and complex installation process increase installation time. Weather conditions and house architecture permitting, you can expect to have a new clay or concrete roof installed in 7-10 days.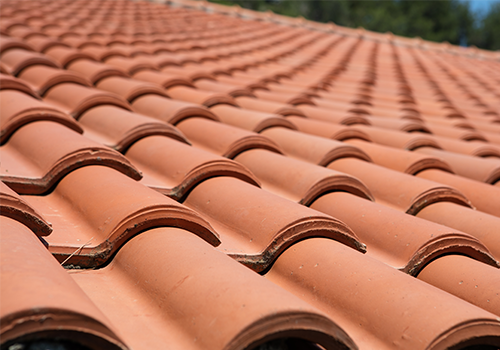 Rustic, Flexible Design
Wood Shakes & Shingles
Natural, appealing, and the original roofing choice for hundreds of years. Wooden shingles are more difficult to install when compared to typical asphalt shingles. Still, they are considerate moderate in difficulty to install, making the average job time around 3-5 days.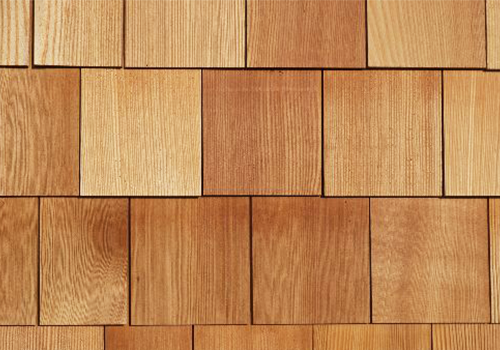 Considerations
Factors that Influence Roof Replacement Time
icon

The Size of Your Home: It makes senes that the larger your home, the more materials required to construct a roof. So expect if you have a larger home to have longer construction times, and vice versa.

icon

Type of Roof Material: As shown in the examples above, some roof materials are easier to work with, while others require special expertise and extra equipment. Heavier materials may necessitate additional framing.

icon

Weather: Weather plays a huge factor! Workers can't complete a job in the rain or snow. Similarly, in the blistering heat, crews will need to take frequent breaks. Pray for optimal conditions!

icon

The complexity of Roof Architecture:  Roofs come in a wide variety of sizes, angles, and designs. make installation easier or more challenging. Not very steep roofs make it easier for the crews to get around on, which speeds things up, whereas steep pitch roofs make the job naturally dangerous, slowing things down dramatically. In addition to the angle and steepness of the roof, there is the overall design. Some houses are unique with artistic divots, dips, and other features that add aesthetic. At the end of the day, each house is different and so is each roof replacement.

icon

Historical Significance: Was your home built in the early 1900's? Did any notable movies or people live in it? Well, if so, your home may be considered historically significant by your state, county, or city. This could extend the time to get permits and process the proper paperwork.

icon

Prior Damage: If the decking, attic, and overall integrity of the home have been damaged then you can expect to have a longer construction period and (possibly) incur higher prices. Your professional crew may need to repair more than the roof if your home has sustained significant damage from a natural disaster, fallen tree, heavy snow, etc.
Update Your Roof Today!
CONNECTING YOU WITH LOCAL SERVICE PROFESSIONALS YOU CAN TRUST!
PoweredByPros is a leading digital home services marketplace to help you find Roofing Contractors near you. We match homeowners from across the nation with screened remodel and repair professionals they can trust to successfully complete any type of home improvement or renovation project. For over a decade, homeowners have trusted us with providing them professional and quality services for their property. In order for us to connect you with a home expert in your area, our highly skilled customer service team will contact you to gather all your project information and pay special attention to your design and amenity requests. We make planning, budgeting, and hiring a local contractor easy and free! Save time and money, get started today!