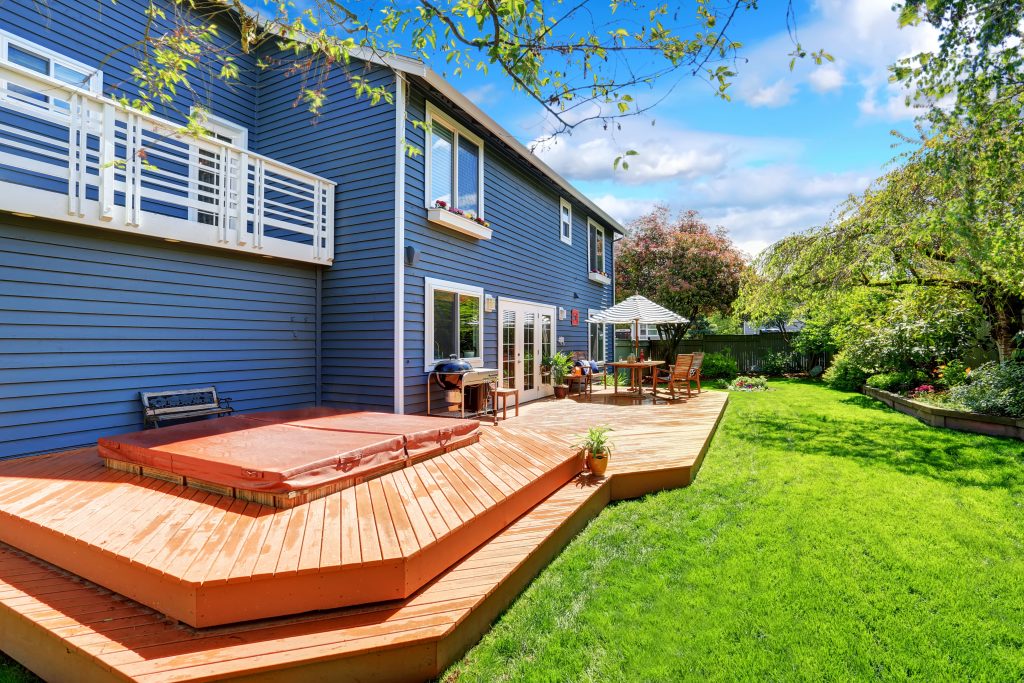 The days are getting longer and the weather is warming up. This can only mean one thing: Summer is just around the corner! Many homeowners are now considering building a deck to add usable outdoor space. Decks create a comfortable and inviting area to enjoy fresh air, barbeque, or roast marshmallows with friends and family. If you want to improve the way your home looks and open up opportunities to enjoy your backyard more, consider adding a deck.
We created this article to breakdown all the considerations and expenses associated with decking. By the end of this deck installation cost guide for 2020, you will have a much better idea about the different material (and their price differences), the various types of decks, potential return on investment (ROI), and overall deck construction costs.
Pricing and other Considerations
How are deck expenses determined
Pricing is usually what people tend to think about first when taking on home improvement projects. The price for a professionally installed deck will usually be a couple of thousands according to HanleyWood. Still, there are a lot of different factors that determine the total price of a deck – so don't let this estimate scare you off. The main two being how many square feet and the material makeup. Obviously, the larger the deck, the greater the price will be. The type of wood or composite material you decide to build with is determined by your home's climate, moisture, and your personal budget. Continue reading onto our 'Types of Materials and Costs' to learn more about specific cost for each material. Next, how many accessories you install, such as safety consideration (i.e. railings), stairs, and other desired features (i.e. integrated fire pit), will raise or lower the price respectively.
Return on Investment (ROI)
Will I be able to make my money back?
It's important to think of your remodels and home updates as a financial investment. Thinking ahead, if you invest your money wisely, you may be able to recoup most of your money back (or even make money). Luckily for you, decks seem to be a hot commodity. You are more likely to have a nice return on the money you put into your deck, as it will raise your property's value.
Every year, Remodeling Magazine publishes a Cost vs. Value Report that gives homeowners and contractors a good idea as to how much renovation projects cost and whether or not they tend to have good resale value. Contrary to popular belief, kitchen remodels, bathroom updates and master bedroom updates do not always give the best return on investment. In fact, in recent years, improving the exterior of a home tends to give homeowners the highest ROI. This year, for 2020, both wood and composite deck additions are among the top ten remodeling projects with the highest ROI. Throughout the United States, solid wood deck addition projects averaged $14,360, with a 73% resale value. Composite decks addition projects seemed to be a more expensive project at $19,000, with a lower resale value at 66.8%. Remember, these are averages of a wide variety of deck designs and styles. Some decks are more intricate and expensive to build than others—this raises the average cost. Not every deck has to be over 10,000 dollars. Smaller and simpler decks are always cheaper in price. At the end of the day, if and when you decide to sell, think about how much money the project will cost in total and how much you can expect to make back (around 65%-70% is a safe estimate). This will help determine if adding a deck is a smart financial investment for your personal situation.
Building a Deck
Is this a DIY friendly job?
Unfortunately, building a deck is not a very DIY friendly job for most homeowners. Although certainly not impossible to build, this is a time-consuming project and requires some carpentry, engineering, and DIY experience. Smaller, basic freestanding deck platforms are probably the easiest to self-make. Beyond this, the amount of necessary time to complete, the overall difficulty, and the amount of tools and assistance you will need increases greatly. If you are contemplating tackling the project on your own there are some important questions you should ask yourself.
open
Decking Wood & Composites
Types of Materials & Cost
While it is difficult to give an accurate price of the materials for your specific home, we can provide you with an average rough estimate gathered from around the country. Below are some of the most common types of wood and composite materials, along with a description about the material, some advantages/disadvantages, longevity, and their pricing according to homeguide.com.
Option #1
Pressure Treated Wood
There are various woods that are used in decking. For example, Fir and pine woods are commonly turned into pressure treated wood. Pressure treated wood is low-grade and rather weak, making it susceptible to dent, scratches, warping and cracking. This is because any metal, like screws or flashing, becomes galvanized and will corrode. It is combined with anti-rot and insecticides to prevent damage. Some of these chemicals pose health concerns if burned. It comes in dull brown or tans, but can be stained to change coloring. This is among the most common deck types simply because of the price. It is perhaps the cheapest option, averaging around $2.50 per square foot for material only.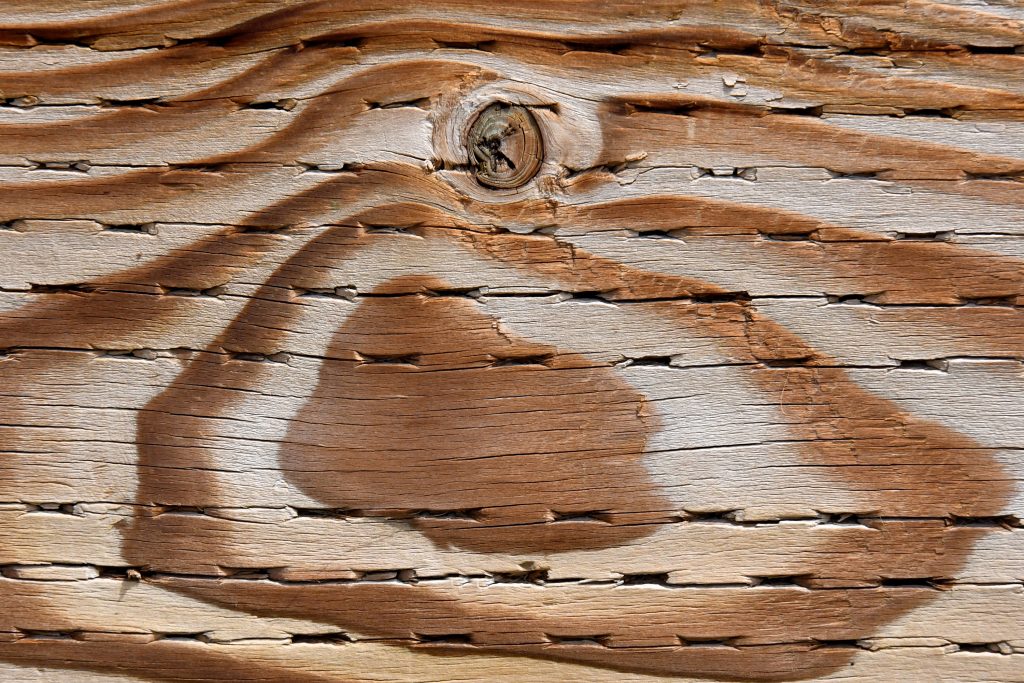 Option #2
Cedar
A natural soft wood that looks great. These woods can be bought as both treated and untreated, however most homeowners decide to leave their cedar decking untreated as it is naturally resistant to weather and rot. Cedar is flexible, easily capable of being changed in color, stained, and sealed. It typically will not wrap from age.Cedar is not as strong as other hardwoods, meaning it can dent and scratch easily. Although it has a lower cost than comparable woods, yearly maintenance consisting is required. This annual refinishing is essential or your decking will be unusable within a few years. Cedar is among the most cost-effective materials used in deckingThe quality and grade changes the pricing, averaging from $3.75 – $8.00 per square foot for material only.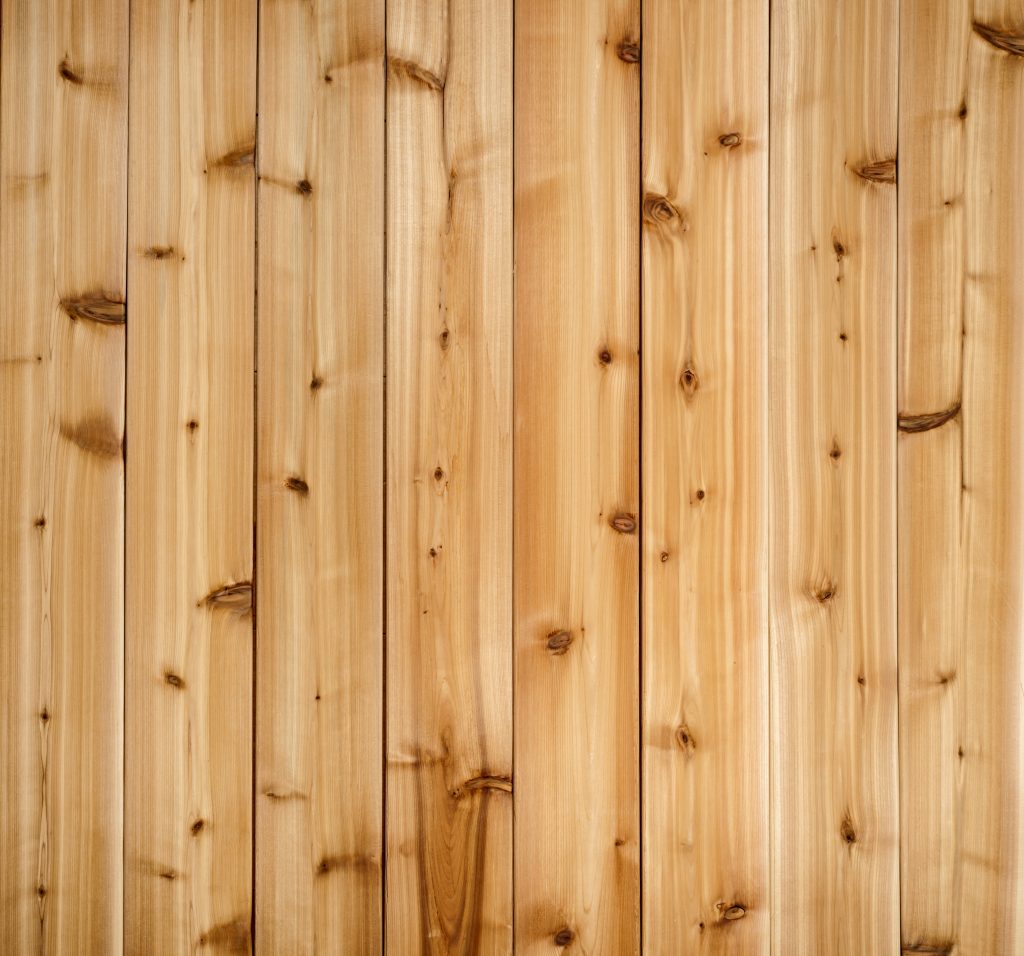 Option #3
Redwood
This is perhaps the most desired type of natural wood used in deck building, and as a result it is common place. Make sure to pick only high-grade lumber, avoiding cream-colored sapwood which can degrade rapidly when exposed to weather and sun. Dark-colored heartwood has many beneficial characteristics which make it among the most naturally rot and pest resistant. Redwood can be painted and stained easily too. It lasts about 15-20 years, with regular maintenance. Without regular cleaning, it can become susceptible to mold and sun damage. Redwood has unfortunately become more difficult to find. Recently, it has become increasingly expensive and rare to find outside of the west coast. This has driven the price up to around $7.75 – $15.00 per square foot for material only.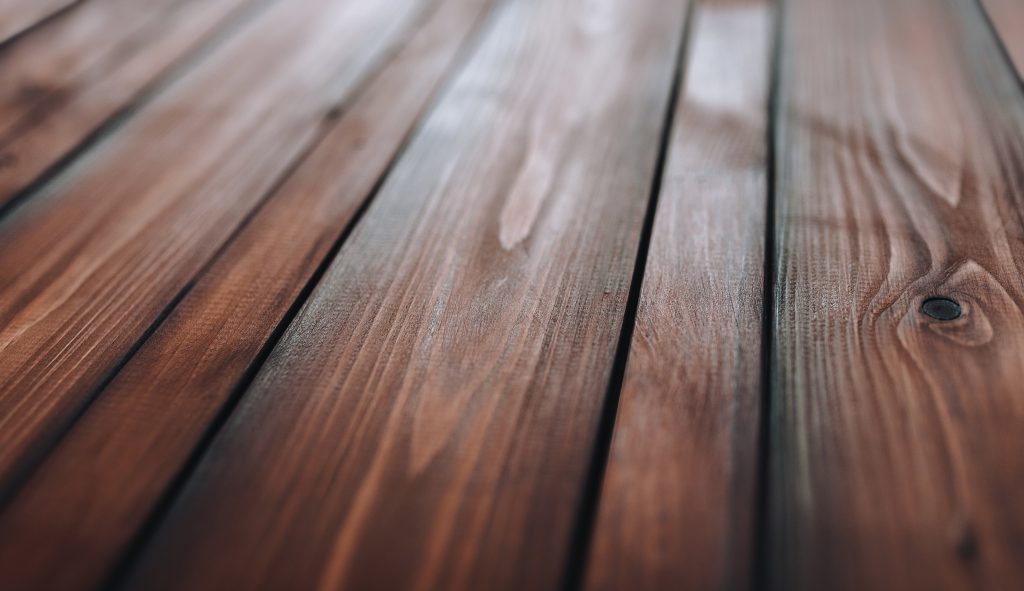 Option #4
Ipe
This is a popular South American hardwood. It is a beautiful, naturally rot resistant deck material. Ipe is arguably the strongest hardwood decking, easily lasting over 25 years (sometimes as much as 40). It is almost impervious to scratches or dents. It requires little maintenance, other than applying specific oil once a year. Because Ipe is heavy and strong, it has a challenging installation requiring the use of special tools, driving up labor costs. Since it is imported from Brazil, Ipe is considered an exoctic wood. When wood is shipped from other countries, it is difficult to determine a stable price. This means that the price fluctuates, averaging between $10.00-$20.00 per square foot for material only.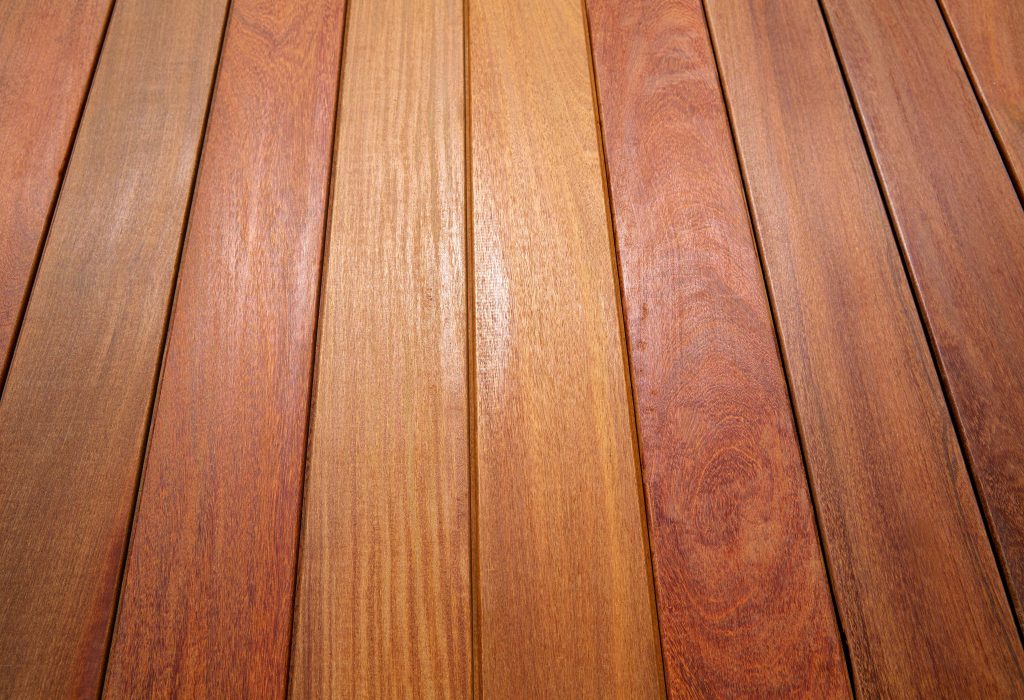 Option #5
Composite
This decking material is a combination of recycled polyethylene and wood fibers. Composite decks are growing in popularity because they look like wood, require little maintenance, and will never splinter or rot. There are no chemicals that will corrode metals and is available in a wide range of color. Some composites are hollowed out planks, that allow for electrical cable to run through. They can be formatted and laid down in unique designs that will catch the eye of most guests. Some even come with long-term warranties. It still has some wood in it which can allow for mold growth, but a sanitizing clean every few years will prevent this. Also, if the composite product gets dinged or you grow bored of the style, it cannot be sanded or changed colors easily. The typical cost is around $8.00 – $15.00 per square foot for material only.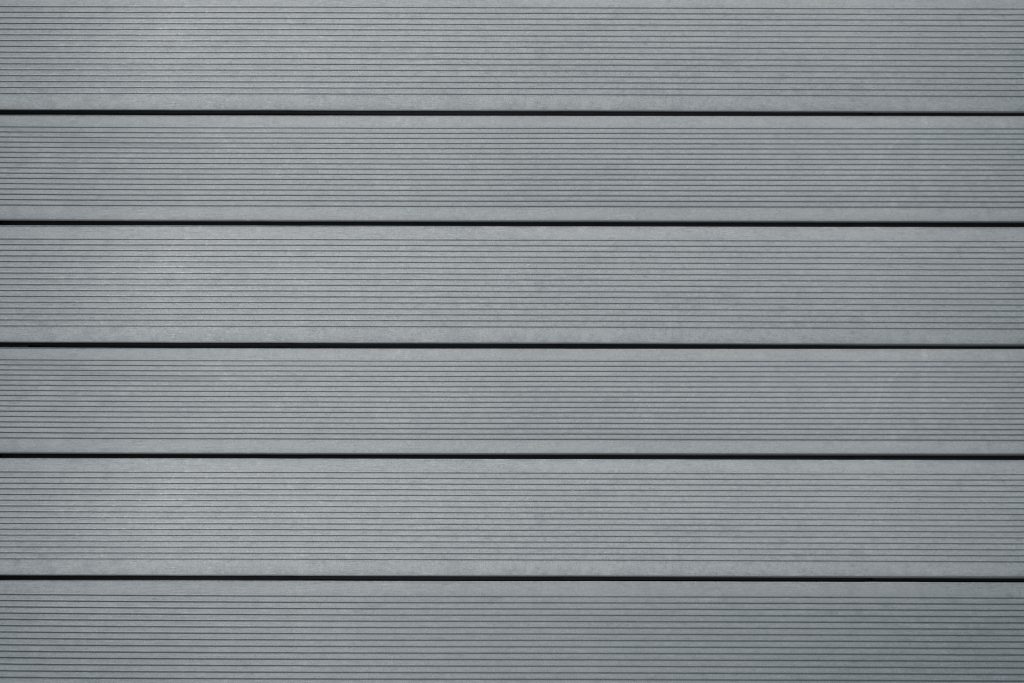 Which to Choose
Solid Wood vs Composites
You need to determine which material suits your style, budget, and home's climate. Wood is highly available and is usually cheaper than composite. Many homeowners prefer wood because it is a familiar and natural material. This is shown in the (slightly) higher resale value of wood versus composite. However, new composites are starting to look a lot more natural and have several key advantages over solid wood. Composite will never develop splinters, rarely ever rot, and have a typically lower maintenance demand. Composite excel over wood in moisture prone areas, especially brands like MoistureShield or Choice deck which boast waterproofing to the core. Homeowners also note that composites tend to have slippery surfaces when wet. Composites lack some of the flexibility found in wood decking, namely being that it is harder to change color schemes and repair dents. Additionally, wood retains less heat and can be preferable in hot areas.
Different styles of Deck Additions
Four Most Common Deck Designs
When designing a deck, or coming up with a plan with your contractor, be sure to familiarize yourself with these four common deck styles. We rank them from least to most expensive.
Deck Design #1
Basic Platform ($)
It is not too challenging to build a basic platform, so if you are set are a DIY project consider this design choice. Since platform decks usually require the least amount of materials, this is typically an inexpensive option when compared to other style of decks. A platform deck will sit low to the ground, directly adjacent to the house. It is close to the home, allowing for easy access.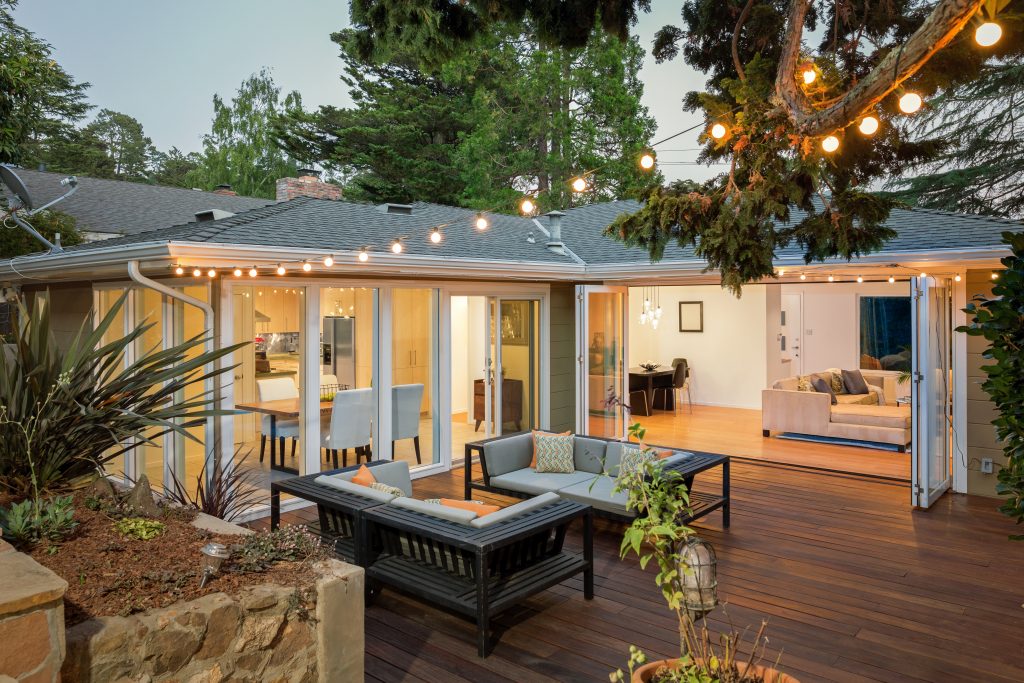 Deck Design #2
Tiered or Raised ($$)
Homes with above ground level first floors will require raised decks. As the name suggests, raised decks can be anywhere form a few feet to ten or fifteen feet above the ground. As a result, the foundation posts are exposed but can be covered with skirting or plants. Raised heights work well for homes with varying ground heights, as you can build the deck to match the height differences around your home. Because of the raised platform, additional safety features (railings and stairs), and extra materials— the cost to build a tiered deck is greater than a basic platform.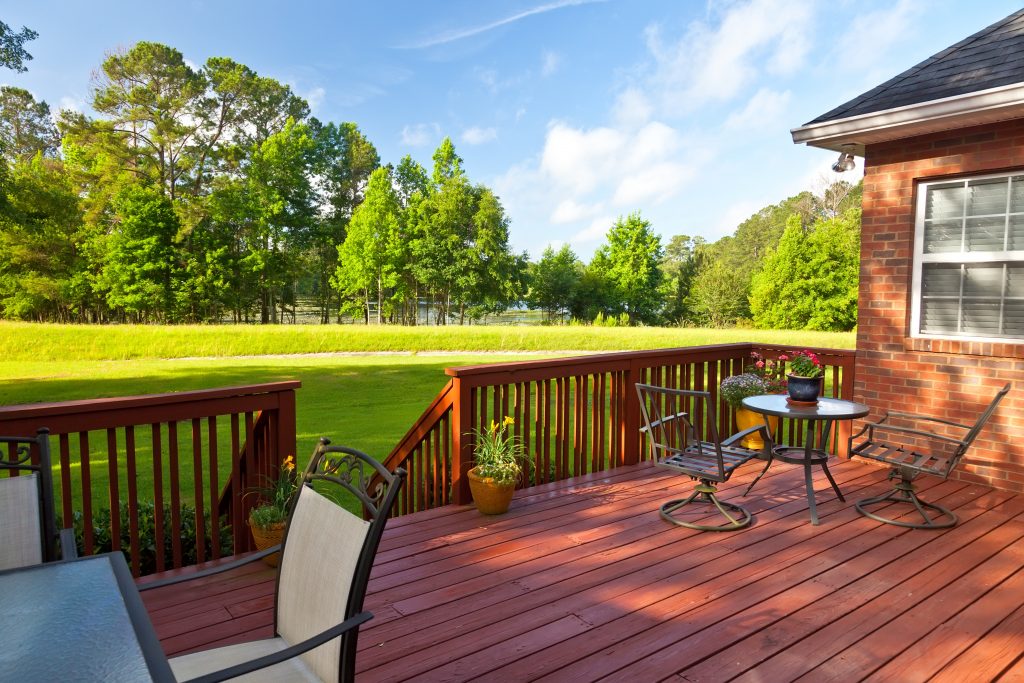 Deck Design #3
Two Story ($$$)
Homeowners with an upstairs and downstairs sometimes opt for an impressive two story deck. You can walk out of your master bedroom on the second story in the morning to wake yourself up with the morning sun, and enjoy your ground level deck over a fire at night. The complexity of the structure and additional support features raise the price tag. This type of deck can be quite expensive, easily exceeding $10,000.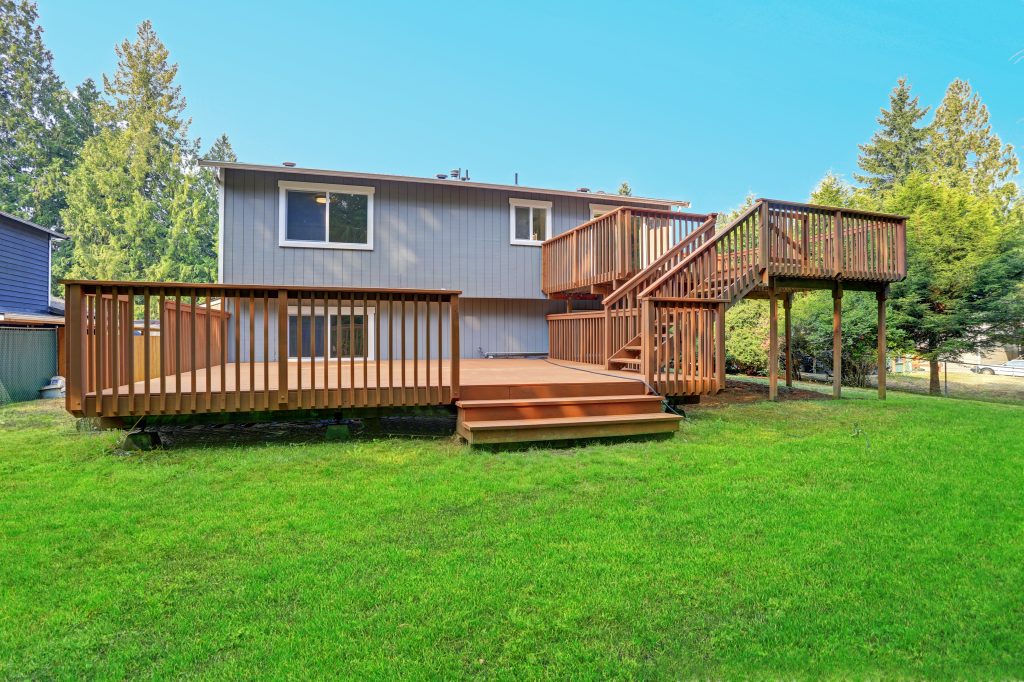 Deck Design #4
Free-standing or detached ($-$$$$)
These are not exactly decks in the traditional sense because they are not directly adjacent or attached to a home. These are essentially gazebos, because they are stand-alone structures. The expenses associated with these are dependent on the intricacy of the design. Freestanding decks can be as simple as a basic platform or as difficult to build as a two-story design.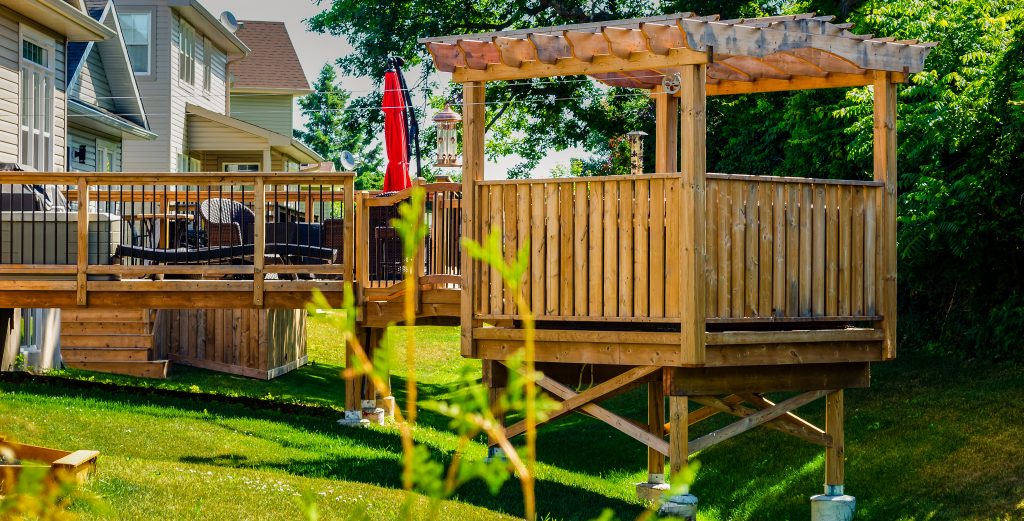 Enjoy Your Backyard More With a New Deck
Get Connected to Service Professionals You Can Trust!
PoweredByPros is a leading digital home services marketplace. We match homeowners from across the nation with screened remodel and repair professionals they can trust to successfully complete any type of home improvement or new renovation project. For over a decade, homeowners have trusted us with providing them professional and quality services for their property. In order for us to connect you with a deck expert in your area, our highly skilled customer service team will contact you to gather all your project information and pay special attention to your design and amenity requests. We make planning, budgeting, and hiring a local wood and composite deck contractor easy and free! Save time and money, get started today!