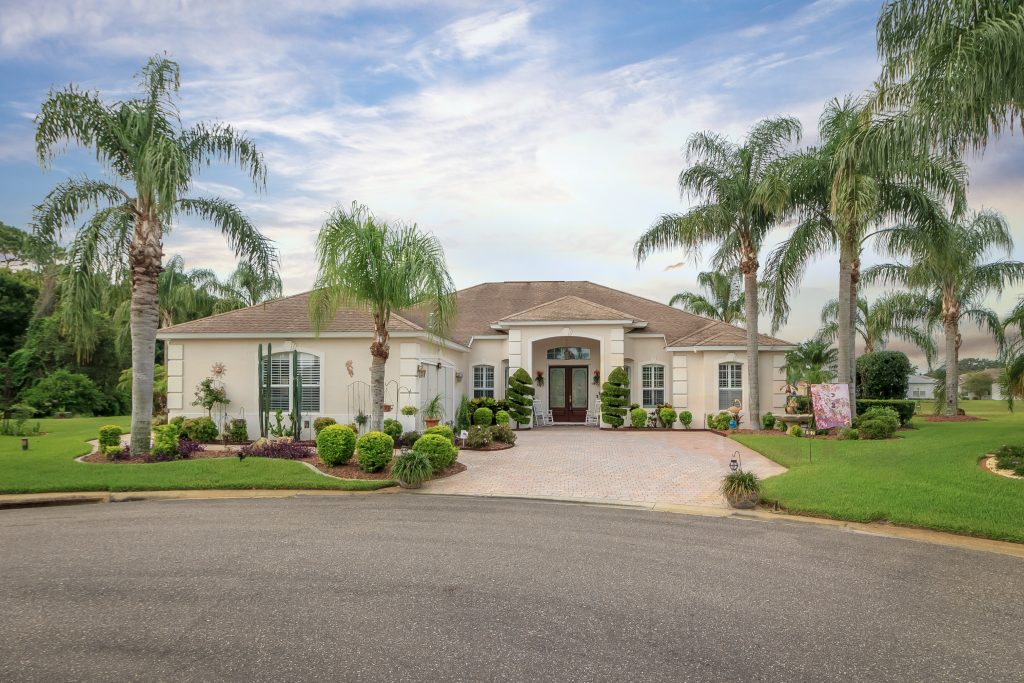 If you are reading this article, then you are likely one of the millions of Americans who are being mandated to 'shelter-in-place' in order to help slow the spread of COVID-19. For weeks now, most of us have been stuck inside or have been limited to our local neighborhoods. With only so many shows to binge-watch, homeowners are beginning to run out of options to keep themselves occupied. Instead of subscribing to another streaming service, take advantage of this prescribed time at home to accomplish some home improvement projects that will revitalize and update your property's appearance! Social distancing doesn't necessarily mean that you should be restricted and confined to your bedroom like a prisoner. It's important for your physical and mental health to move around and soak up the sun. We believe this extra time at home provides a great opportunity to take on some exterior renovations. From adding a fresh coat of paint to planting a small garden in the backyard, our team has selected four DIY-friendly and inexpensive, naturally-themed home improvement projects that are guaranteed to keep you busy and promote a healthier mind (which we can all use right about now!). These remodeling suggestions act as both rewarding solo or group projects to get the whole family involved in.
Focusing on the right areas
Where Should You Begin?
No matter the size or scope of your remodeling goals, it's important to pursue home improvement projects that will make the best use of your money! If you are looking for a good place to start remodeling, look no further than your home's exterior. The perceived value of a home's curb appeal, the way your home appears from the street, has been on the rise for years. In fact, according to Remodeling Magazine, 9 out of the top 10 home improvement projects with the highest return on investment (ROI) focus on improving curb appeal. Even if you aren't too worried about making money back or won't be selling anytime soon, exterior remodels are great ways for homeowners to improve the look of their property because they tend to be less time-consuming, restricting, and inexpensive when compared to traditional interior renovations. Below are 4 sugestions that are meant to visibly change the look of the outside of your home. Most of the suggestions will add a new layer of natural beauty to your home, which are menat to simultaneously improve the value of your home and supply you with a new ambiance for years to come. Completing these projects are also a great source of exercise, which can reduce stess and leave you feeling accomplished.
Suggestion #1
Fresh Paint
Nothing like a new, fresh coat of paint! Painting is perhaps the easiest and quickest way to dramatically change the appearance of any residence. The first thing people notice is the color of your home. New paint turns heads and enhances the exterior. A well-painted home can add as much as 2-5% of your home's value, as per the Consumer Reports National Research Center's recent study. Painting not only adds value to your home but protects it against the weathering elements and pests. You can decide to really change things up and go for a full-scale paint project, which includes everything from painting siding to rain gutters. When deciding to go for a larger painting project, think about going applying a bold new color like navy blue to distinguish yourself from other homes in your area. Still, you don't want to go overboard. A house that stands out too much may be viewed as an eyesore, which can hurt the value of your home. If you are unsure, just paint over your house with the same color scheme you already have! Or if you are looking for a quick fix, smaller-scale projects, like updating trimming and siding paint, can have a large impact when completed! Another great place to paint is your front door. Even though your front door may not be getting a lot of attention these days, it can catch the eye of onlookers if you apply a red or other bold color!
Suggestion #2
Luscious Trees
Whether you are living in a city or in a more rural area, who doesn't love a nice tree. Beyond looking pretty, they offer several key benefits that are almost guaranteed to increase the value of your home. In this case, the old saying "money doesn't grow on trees" is wrong! Trees save you money by providing your home with cool shade—and even fruit! Mature trees can increase property value by 10 to 20 percent, according to the U.S. Forest Service. Depending on species type, new trees can be appraised anywhere from $1,000 -$10,00 each! Trees not only improve your home's appearance, but they also create a more livable community. They provide you and your neighbors with cleaner air by sucking up carbon dioxide. Finally, trees lead to psychological well-being: they inspire a feeling of longevity, create a more wholesome home, and some studies suggest that trees can even promote a healthier mind. You can often buy trees at local nurseries, which many of them are still open even during quarantine. When planting a tree, make sure to pick a spot that has at least 10-15 feet of space in each direction to enusre that the roots will have space to grow without obstruction. Make sure to ask a local arborist or your advisor at the nursery which trees will work best for your home's environment. The smaller the tree, the easier it will be to plant. Dig a hole that is as wide and deep as the container the baby tree comes in. Mix the dug up dirt with fertilizer and add water as you put the tree in the hole.
Suggestion #3
Fruitful Gardening
Gardening is a great hobby and pastime to take up while spending a lot of time at home. Although you may not think of gardening as typical exercise, the process of moving soil around, bending down, and planting is a great way to burn off calories. Per a recent article in Discovery Magazing, it is thought that inhaling M. vaccae, a healthy bacteria that lives in soil, can increase levels of serotonin and reduce anxiety. The best part about gardening is that anyone can do it! Even if the ground in your back or front yard is not ideal for vegetable or fruit growth, or you live in an apartment, a garden can be added to any home by purchasing a wood bin, fresh soil, and plants. You can either buy baby plants and transplant them to a larger container, or grow them from seeds. Some plants have a more difficult time being moved and can die when put into a different container. Crops such as corn, melons, squash, beans, and peas, simply do not grow as well when transplanted from one place to another. Buying seeds are cheaper and ensure that your plants will grow healthy and strong from the start. Some of the easier plants grow that excel in containers includes lettuce, tomatoes, cucumbers, beets, radishes, and green beans. Make sure to search online to find out more about which plants you would like to grow and harvest!
Suggestion #4
Pretty Plants
If you are looking to spruce up your landscape, but don't want to worry about spending the care and attention needed for a garden, you can still add life to your yard with flowers and other plants. When you are potting or planting flowers for appearance, it's important to keep in mind where you live. Do you experience four seasons? If so, vibrant spring flowers are beautiful to look at in the springtime – not so much when the seasons change. Coordinate your landscape with a variety of natural plants and shrubs. Blooming flowers for spring, annuals for summer, trimmed shrubs for fall, and hardy evergreens for winter. Although flowers might be the most appealing, buyers will keep in mind the variety of plants and trees around your house that keep it looking great all year long. An abundant amount of studies conducted throughout the years indicate that having flowers around the home greatly improves people's moods and reduces the likelihood of stress-related depression. Flowers and ornamental plants increase levels of positive energy and help people feel secure and relaxed.
CREATE A MORE BEAUTIFUL HOME TODAY
CONNECTING YOU WITH LOCAL SERVICE PROFESSIONALS YOU CAN TRUST!
PoweredByPros is a leading digital home services marketplace. We match homeowners from across the nation with screened remodel and repair professionals they can trust to successfully complete any type of home improvement or renovation project. For over a decade, homeowners have trusted us with providing them professional and quality services for their property. In order for us to connect you with a home expert in your area, our highly skilled customer service team will contact you to gather all your project information and pay special attention to your design and amenity requests. We make planning, budgeting, and hiring a local contractor easy and free! Save time and money, get started today!