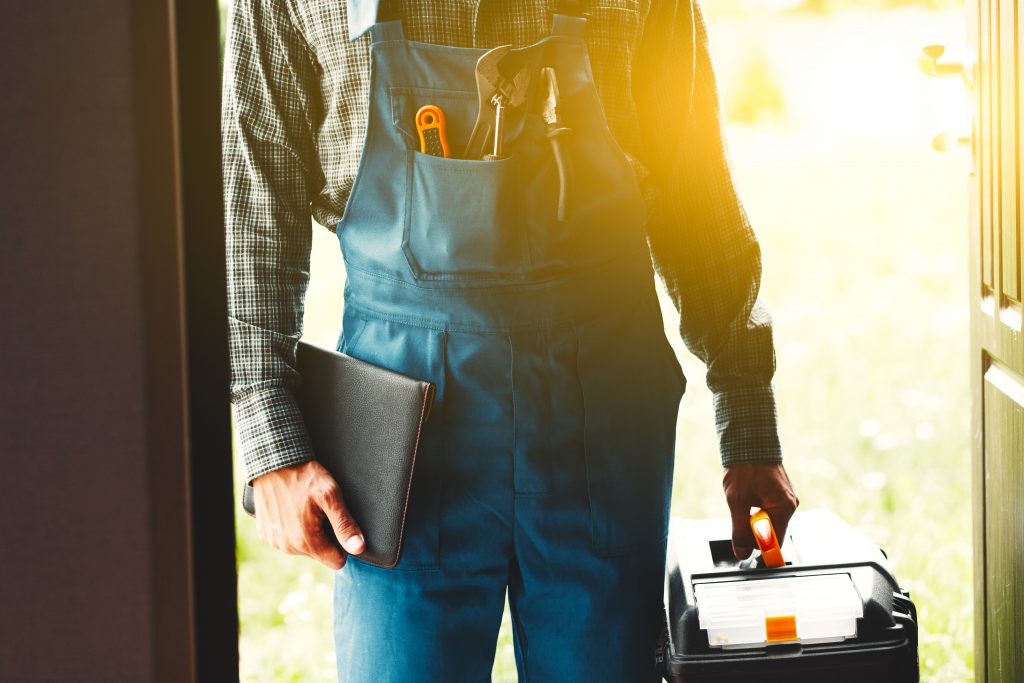 Hiring the right improvement specialist is kind of like buying a new car: You want to pick one whose work will make you happy and improve the daily functionality of your life for years to come—all while staying within a reasonable budget. With so many plumbing experts to choose from, it might seem overwhelming deciding which one to hire to accomplish your remodeling goals. Whether you just need someone to quickly repair a leaky faucet or need an experienced crew to replace your mainline, this article provides you with 11 questions to ask before hiring a plumber to ensure you select the right pro.
The importance of asking the right questions:
No matter the project size, every homeowner needs to assess their potential contractors' strengths and suitability to accomplish remodeling goals. Thanks to our many years in the home improvement business, we know the essential questions to ask to find the best general contractor. If you are wondering when is it time to replace your plumbing fixtures, check out our article.

Print out or keep in mind the questions below when you hire a professional plumber for any repair, remodel, or new construction. If your plumber can easily answer all of these questions, then you be confident in their abilities to successfully provide you with a responsible, fully legal home improvement experience.
Question #1
Are you a licensed pro?
This is a make or break question. You need to verify that the plumber company is properly licensed. This is especially true for larger, expensive projects, no one wants to spend a lot of money on. You want to hire someone who is licensed because they are obligated to construct and update your home to legal standards, which is important when you decide to sell in the future. Licenses are either issued by states or local counties/cities. Ask for their license number and check for expiration dates. It is also a good idea to check if they are bonded, which makes sure that the company is financially responsible and capable of paying back filed claims.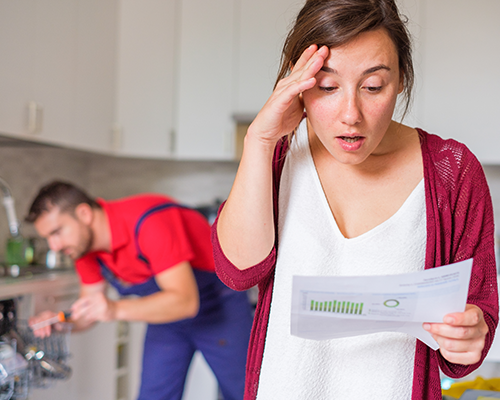 Question #2
Is this the Final Cost?
Free estimates are great and many plumbers offer that as an incentive, but be cautious when hiring a plumber who gives free estimates over the phone. It's really difficult to give a precise and honest estimate without physically seeing the problem. They might be able to give you a price range over the phone, still, you should only hire a plumbing pro if they come to your property and assess your job properly. Make sure to ask if they include labor costs in their final estimate, if they charge hourly rate plus materials, or what happens if they run into unforeseen problems mid repair (you don't want to face unexpected charges).
Question #3
Can you provide examples/ photos of previous/ similar jobs?
In today's day and age, many plumbers and their respected companies will take photos and keep detailed records of previous jobs. Ask for some images of projects that are similar to yours to get an idea of their level of work. If you are spending thousands of dollars on a significant construction or remodel, it might be worth it to go the extra mile and ask for the contact information of previous customers to really get a grasp of what finished results look like. Ask the following questions to see how they liked or disliked the contractor.


icon

Were you satisfied with the results of the project?

icon

Did the project match your budget and was it completed on time?

icon

If any, what types of problems or delays occurred?

icon

Would you hire the general contractor again?
Question #4
What are your specialties?
Some plumbers are generalists while others focus their work on specific plumbing inquiries. A plumber who is great at troubleshooting and repairs may not necessarily be the best in developing new construction or large remodels. Make sure you are hiring the right pro for your personal plumbing task.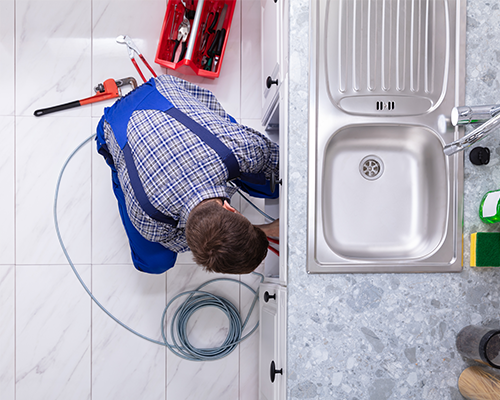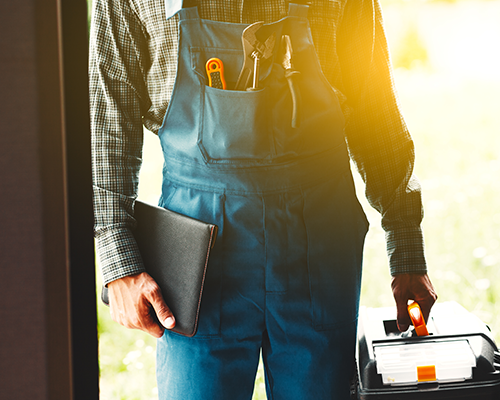 Question #5
Who will be doing the job for my project?
Some plumbers are one-man shows, while others are just representatives of a larger company. It can be difficult to distinguish the difference between them. Make sure to always ask if the plumbing pro who is giving you the quote will be working on the job. If you are looking to complete a large project, the plumbing company may have to subcontract, meaning they will have to hire workers outside of their company. If they can't handle everything on their own, it can make coordination and project costs difficult to manage.
Question #6
Do you offer 24/7 Emergency Services?
Although it is not a make or break consideration, it is useful to know whether the plumbing company you are considering hiring works odd hours. Plumbing emergencies don't just occur between 9-5. Ask your plumber if they offer 24/7 services, if something they work on breaks down a week later at midnight, and you are ankle-deep in water, you want to be sure that they will come at a moment's notice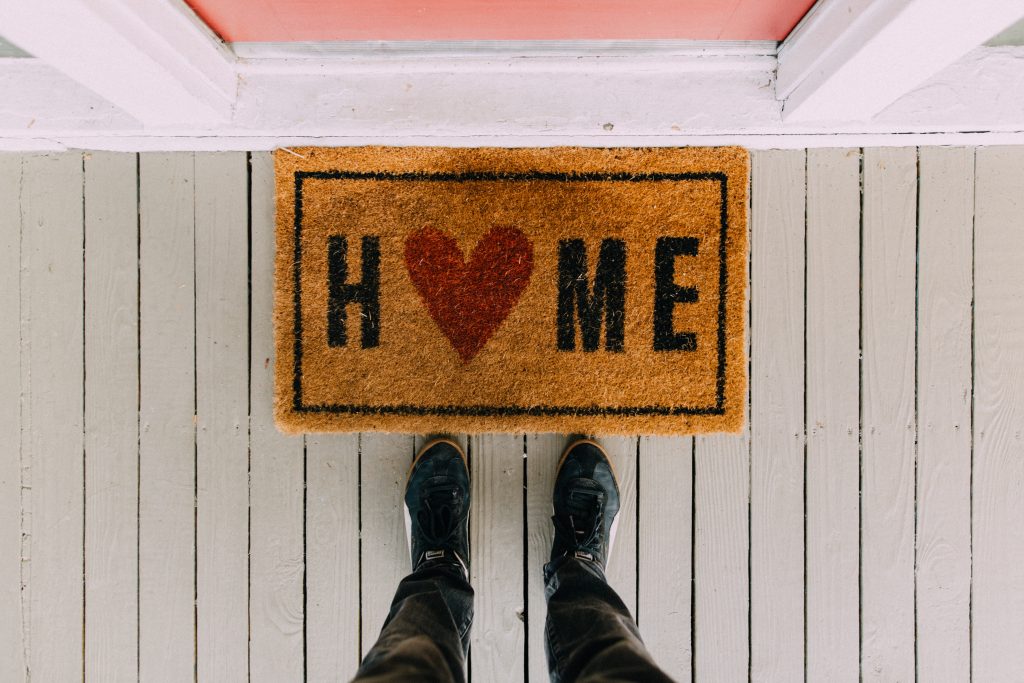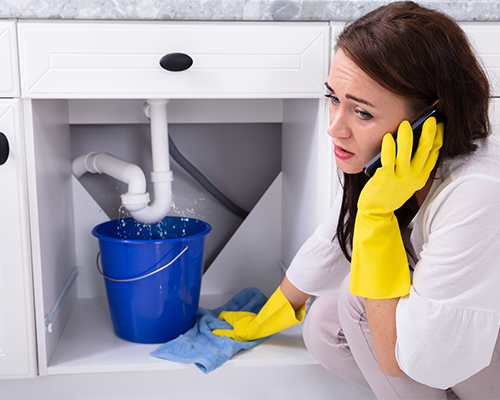 Question #8
How can I keep in contact with you?
It is a rather straightforward question but a necessary one that might only come into your mind when you really need them. Some contractors are old school and prefer phone calls, while others are up to speed with all forms of digital communication. Make sure they can be easily reached and ask them what are the best times to get into contact.
Question #9
Do you have general liability insurance & workers' compensation?
Just like your automobile or personal health, you want your contractor to have insurance. General liability insurance assures that you are not entitled to pay for damages or negligence that they may cause. You never know what can happen on a worksite, accidents can happen in a blink of an eye. When your contractor is fully insured it gives you peace of mind and shows professionalism. If your contractor is working alone, he/she may not need to have workers' compensation. If your contractor breaks something or injures themself in your home, you want to be assured that you will not be responsible for the problems they caused.
Question #10
What kind of written warranty will you give me?
A credible and experienced contractor should provide you a warranty. This guarantees his or her work with a legal warranty that clearly lays out what is covered, what is not, and the length of the coverage. A one or two year is an adequate minimum, however longer coverages are preffered..
Find top-teir plumbers in your city
CONNECTING YOU WITH LOCAL SERVICE PROFESSIONALS YOU CAN TRUST!
PoweredByPros is a leading digital home services marketplace. We match homeowners from across the nation with screened remodel and repair professionals they can trust to successfully complete any type of home improvement or renovation project. For over a decade, homeowners have trusted us with providing them professional and quality services for their property. In order for us to connect you with a home expert in your area, our highly skilled customer service team will contact you to gather all your project information and pay special attention to your design and amenity requests. We make planning, budgeting, and hiring a local contractor easy and free! Save time and money, get started today!