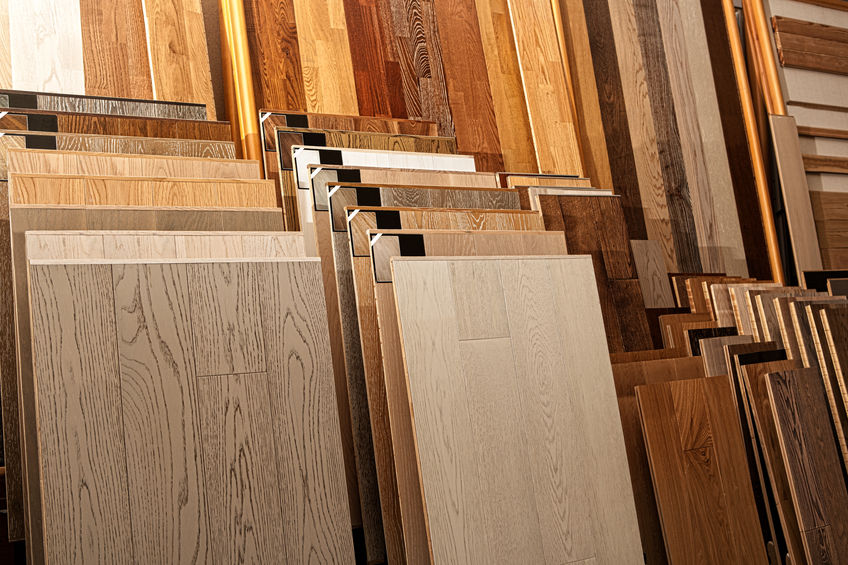 When it comes to easy care flooring options and a budget, vinyl and laminate flooring are the first suggestions you are likely to get. While these two types of flooring appear to have much in common there are a few key differences between them. If you are not sure if vinyl or laminate is right for you, use this guide to help you.
Vinyl flooring is 100 percent synthetic material. The base layer is usually made up of fiberglass which is coated with PV vinyl and a plasticizer. It is then printed and embossed with a surface print layer. What you need to concern yourself with is what is called the wear layer. Once the wear layer gets worn down, the paper layer can get damaged. If this happens you may need to replace the floor. The thicker the wear layer the longer your floors will last. Some types of vinyl flooring are water proof that can be installed in areas where there are high moisture levels. When you consider moisture exposure, vinyl flooring will be a better fit than a laminate.
Laminate flooring is similar in look and how it gets installed. A key difference is that the surface layer is a hard plastic laminate with a printed design layer, but the core layer is a rigid fiberboard. Fiberboard is a product made from wood products bonded together with resins. Since the core is made from wood it is much more prone to damage from water and moisture.
One benefit of choosing laminate is that it is a softer feel under foot compared to vinyl. Many home owners may like the feel of laminate compared to the hardness of vinyl. However, vinyl may be a better fit in areas such as the kitchen and bathrooms, while laminate is great in low moisture areas such as bedrooms and living areas.
Another thing to consider is the longevity of the materials. Vinyl has a longer lifespan because it is more durable and has water resistance. Remember that both types of floors are cost effective, easy to clean, eco-friendly, and are easy to install. Like most things in the construction industry it's a matter of personal taste and functionality.