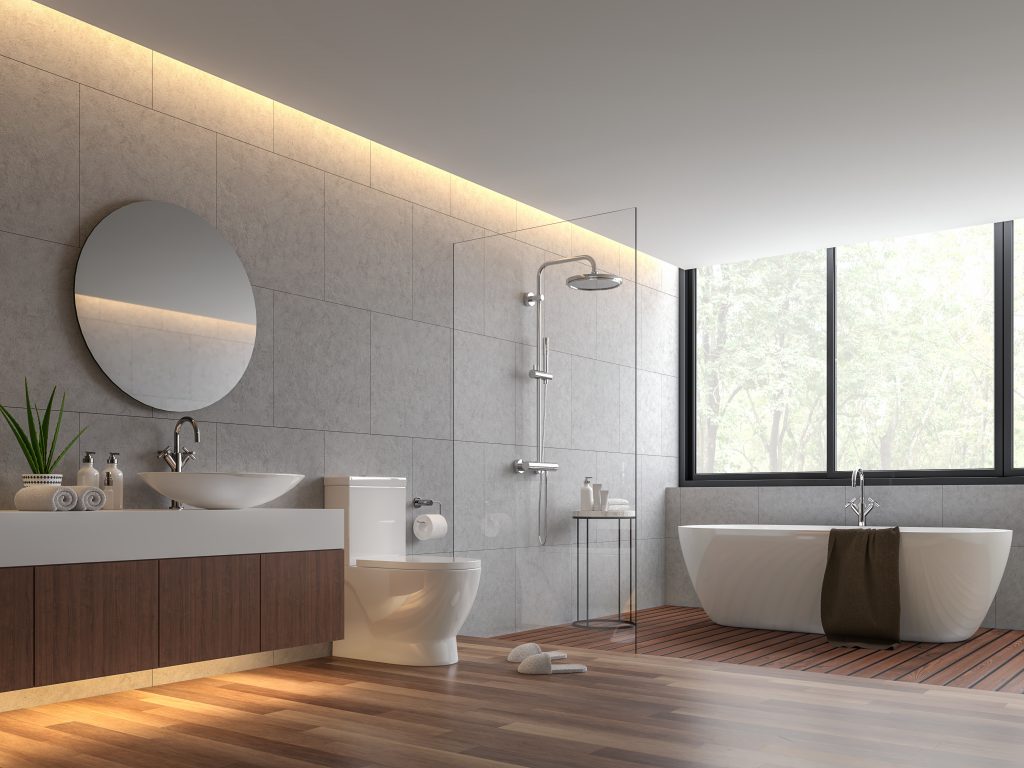 Who doesn't dream about a large bathroom that combines luxury and comfort both at the same time? Many people's dream bathroom includes a standalone bathtub, dual showers, saunas, and built-in storage, for example. For others, a dream master bathroom is a well-equipped bathroom that can be a calming place after a long day. 

As we are all spending more time in our homes due to the global pandemic, the eleven elements below may be what your bathroom is missing that allows you to relax at home in style. The bathroom is generally one of the most profitable areas of the house, and if you have a dreamy master bathroom, this is guaranteed to improve the home's overall value. So, let's take a look at the 11 Elements of a Dream Master Bathroom that will quickly transform your bathroom from ordinary to dreamy.
Elements Needed for a Dream Master Bathroom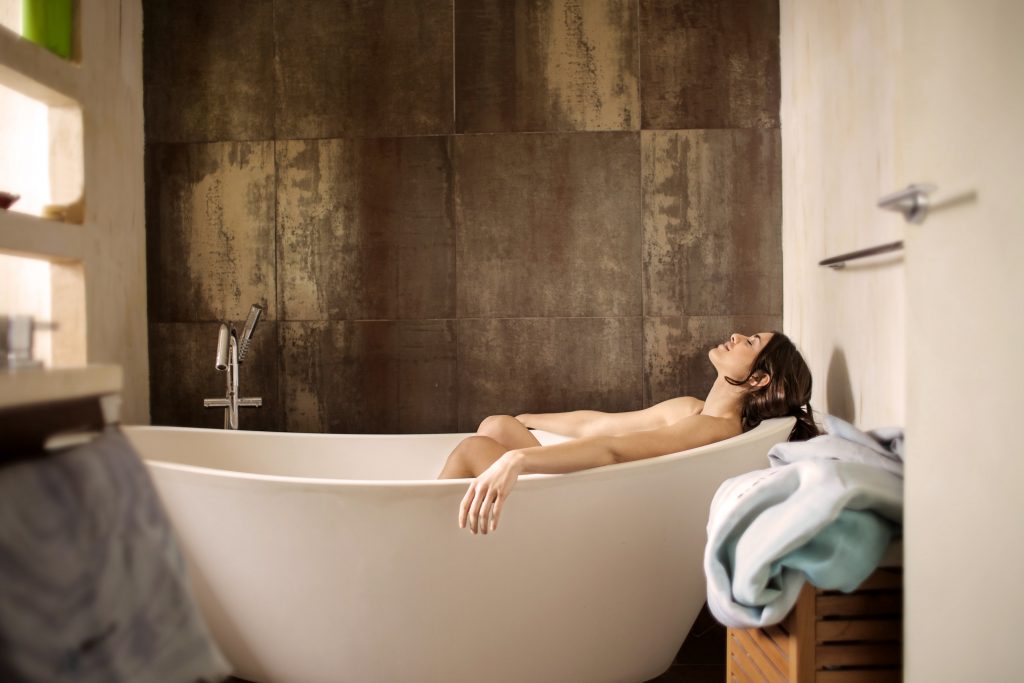 ELEMENT #1
SOAKING BATHTUB
One great way to remodel your bathroom is by upgrading your bathtub. The bathtub is the main feature of any bathroom, so if you're aiming for a dream master bathroom, you will want a bathtub that fits the bill. There are many different sizes and models of soaking bathtubs on the market, but a happy medium is the Japanese soaking tub. The Japanese style bathtub is the perfect size for most bathrooms. It's not too big and allows for more space to be given to the shower and other facilities in the bathroom. The bathtub is a great size allowing for two people to comfortably bathe at the same time while giving your bathroom a sleek and modern look.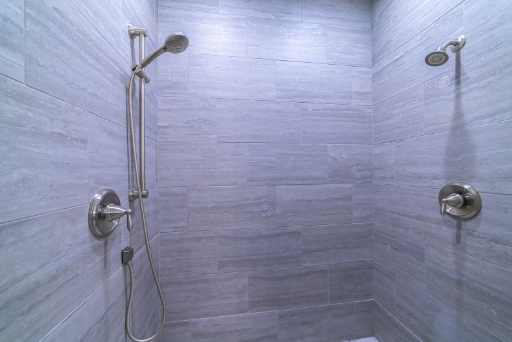 ELEMENT #2
Dual shower
All dream master bathrooms have a modern shower feature that, in some cases, replaces the bathtub. For master bathrooms that feature both, why not opt for a dual shower rather than a singular shower. Dual showers are the perfect solution for many couples, with each able to have a shower whenever they want without waiting for their partner to be done. Dual showers are an excellent feature for a busy household while adding value to the bathroom.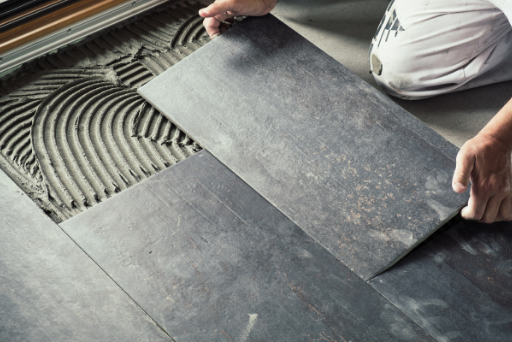 ELEMENT #3
Flooring
One of the best ways by which you can give your bathroom a completely new makeover is by choosing to change the flooring. Bathroom flooring can easily be updated to a more modern style and look with a new color to the flooring. You can choose from a wide range of tile styles to make your bathroom look dreamier. People tend to use a traditional black and white color scheme for their bathrooms as this can give a subtle classic look. You can even upgrade to heated flooring in your bathroom, which is an excellent feature added to your dream master bathroom during the winter seasons.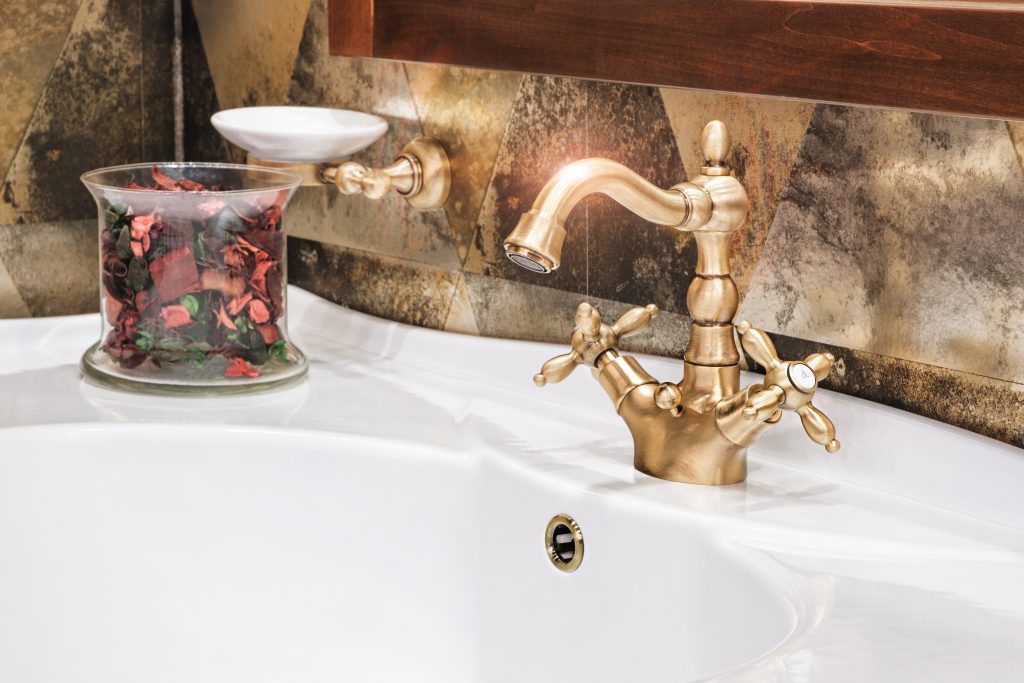 ELEMENT #4
Sink
A significant element to any dream master bathroom is a stylish sink. With the bathroom now one of the most popular rooms in the home to remodel, there is a wide variety of great modern sinks to choose from. When selecting a sink for your master bathroom, the key is to find the perfect balance between functionality and style. The sink should not be too long or short and be of moderate height while complementing the room's modern look and style.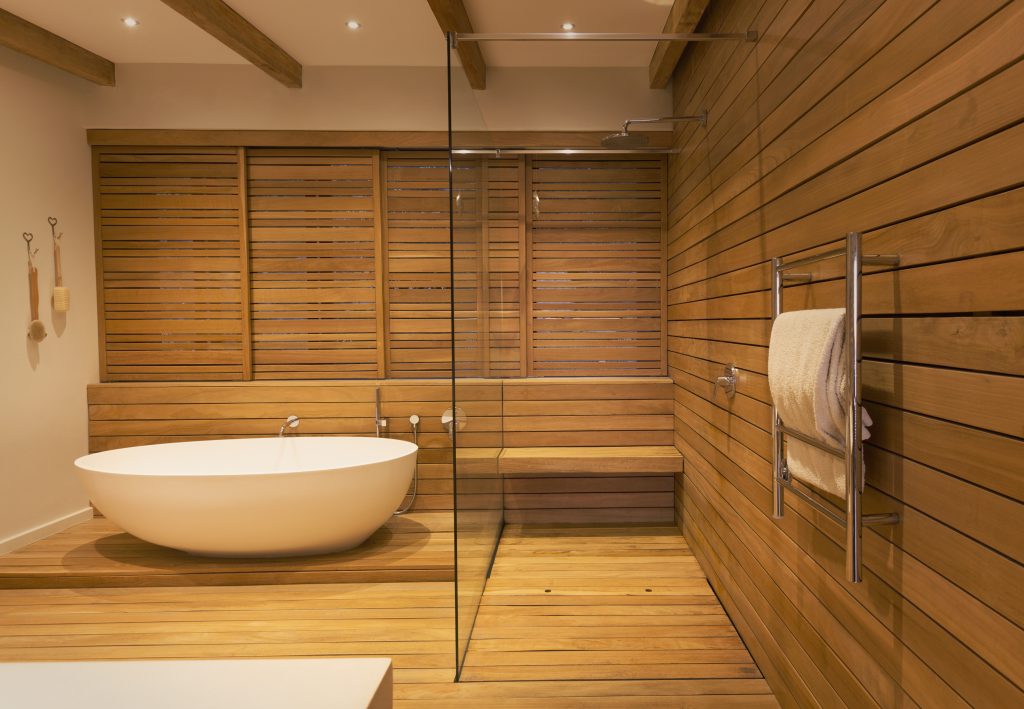 ELEMENT #5
Wood Furnishings
Wood furnishings and designs in bathrooms are becoming an increasingly popular choice for many people. By adding some stylish wood furnishing to your master bathroom, you can enjoy the look and feel that wood's warmth brings. This can be the perfect replacement for cold tiles while maintaining a rustic and modern interior to your bathroom.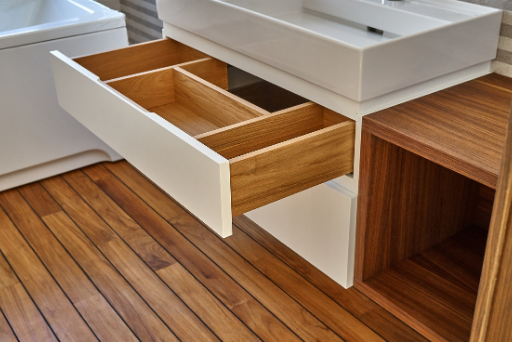 ELEMENT #6
Storage
If you're in the process of remodeling your bathroom, one part that often gets missed is the available areas for storage. In a dream master bathroom, you can ensure you have enough storage room for all your toiletries and so much more. Modern bathrooms now have a more comprehensive range of storage options besides small areas under the sink. Pullout shelves and wall cubbies are a great addition to your bathroom to increase your storage space while maintaining a stylish look.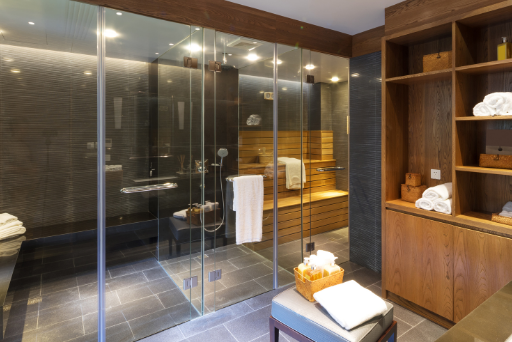 ELEMENT #7
Sauna
A sauna is the ultimate addition to any master bathroom and is perfect for the colder months or even any time of the year. With so much going on in the world right now, saunas have been proven to reduce stress and anxiety among a long list of other health benefits. Saunas don't take up too much space and are easily installed by professional contractors at a very reasonable price. It may cost less than you think and is worth checking out.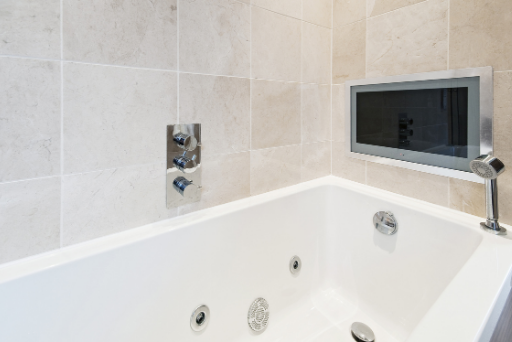 ELEMENT #8
Technology
In today's world, technology tends to play a significant part in each aspect of our lives. There is a wide variety of technology components in the market that you can add to your dreamy bathroom. While having your bathroom remodeled, it's worth considering how you can upgrade with technology to features such as Bluetooth speakers and lighting that can be controlled by remote devices. Bathrooms can be fully equipped with flatscreen TVs to enjoy your favorite TV show while soaking in the bath.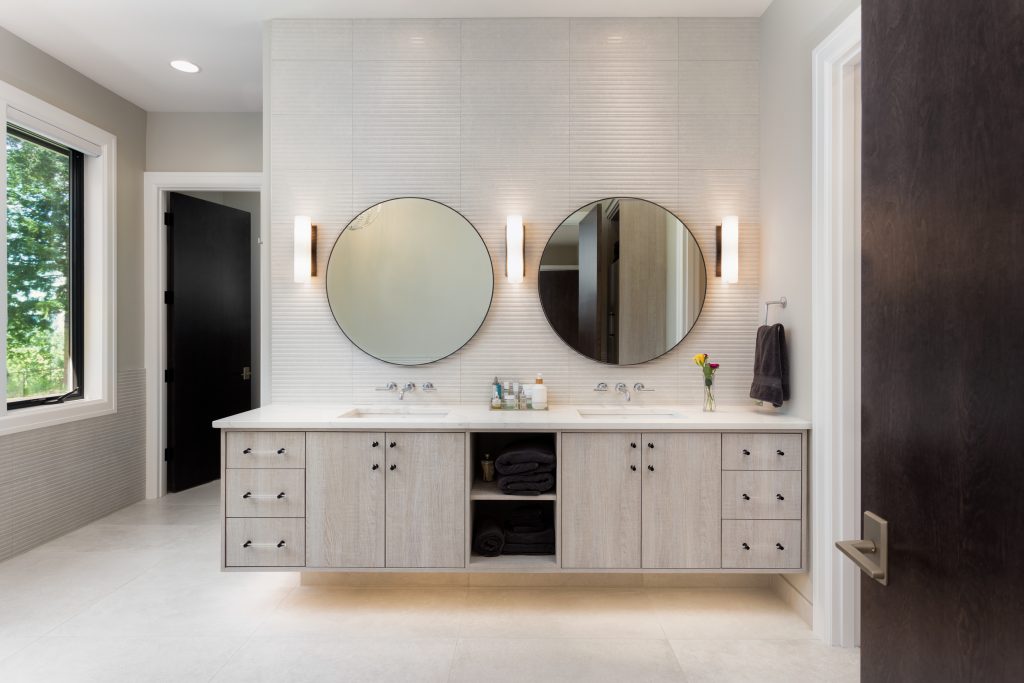 ELEMENT #9
Mirrors
A great feature in any bathroom is the positioning and decorating of stylish mirrors. Mirrors can make the bathroom appear bigger and more spacious while adding to the overall style. Long mirrors that stretch from the ceiling to the floor are fabulous additions for dream master bathrooms. Mirrors installed on bathroom cabinets and the sink areas are a great addition for a closer view of your facial features that are perfect for applying makeup.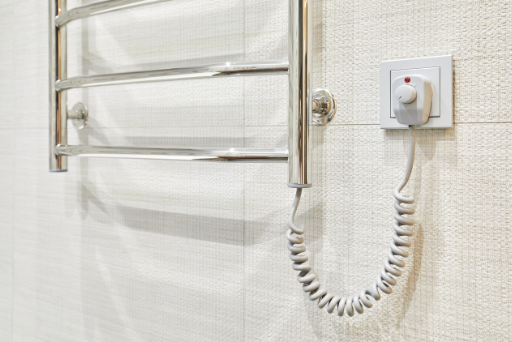 ELEMENT #10
Towel Bars
Towel bars are a great feature of any bathroom, and when remodeling your space, you will want to ensure there is an adequate number of towel bars. For a dream master bathroom, it's worth considering the towel bar material to ensure it can withstand the heat, cold, and wet conditions. Further upgrades to the bathroom could include heated towel racks, which are perfect during the colder winter months.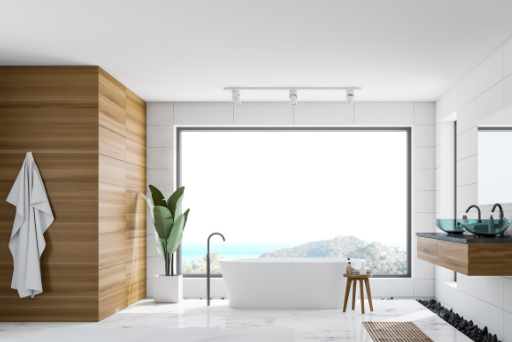 ELEMENT #11
Bathroom views
Finally, the last element might not work for everyone but would be perfect for the ideal master bathroom if your home is in a location that it allows for it. If you are able to have some privacy in your surroundings then a wall to wall window in your bathroom would be excellent for bathroom views. Having the luxury of relaxing in the bath while looking out into nature would surely be a dream master bathroom paradise. For some extra privacy, you can shade windows where required with lighting installed.
Powered By Pros Bathroom Experts
Benefits of using Professional contractors
When remodeling your bathroom, you want to make sure you get it done right the first time around. At PoweredByPros, you can count on our many years of experience to guide you through every step of your bathroom remodel process. We will guide you on what specifics you should or should not renovate. PoweredByPros will help you achieve a functional, budget-friendly remodel project from planning to material selection to the finished product. We have spent years refining and perfecting our process to create the best result. From the initial estimate to the final product, our bathroom remodeling contractors promise a budget-friendly and personal experience. Call us or click one of the get started links today!
PoweredByPros is a leading digital home services marketplace. We match homeowners from across the nation with screened remodel and repair professionals they can trust to successfully complete any type of home improvement or renovation project. For over a decade, homeowners have trusted us with providing them professional and quality services for their property.
 
In order for us to connect you with a home expert in your area, our highly skilled customer service team will contact you to gather all your project information and pay special attention to your design and amenity requests. We make planning, budgeting, and hiring a local contractor easy and free! Save time and money, get started today!