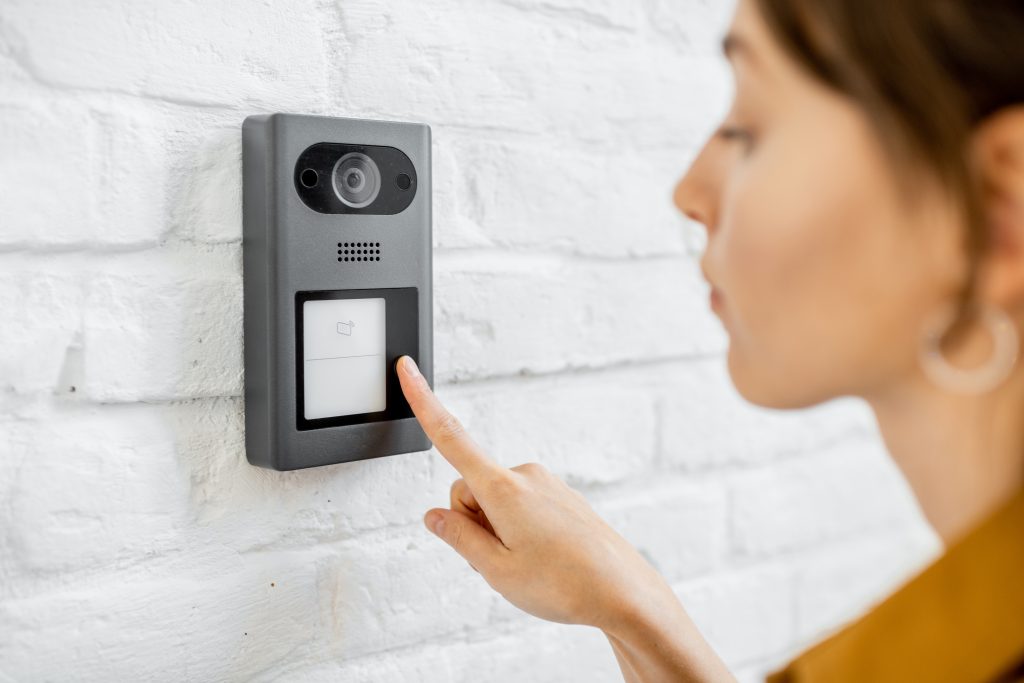 Wireless doorbells not only make getting in your home a breeze—they increase your property's security. Between pandemics and civil unrest, there has never been a more important time to ensure the safety of your residence. With so many options for wireless doorbells, we wanted our readers to know which are the 4 best wireless doorbells for 2020. Continue reading to find out how much these doorbells cost, which are the most popular, and what smart safety options each boast.


Best Overall
AVANTEK D-3B
This doorbell is our overall top pick because it has great tech and hardware features, at a highly affordable price range. It is rated as IP55 waterproof, has a working range of about 1300 feet, comes with two transmitters that ensure you'll be able to hear someone at the door no matter where you are in your home. THe AVANTEKD-38 also has a long lifespan, works in most weather, and has 52 distinct melodies—all for $31.99 on amazon.

icon

Best Security Features

icon

Convenient, Easy Set-up

icon

Sleek Look, Color Variety
icon

Reviews report problems below 10F
High Quality, Lots of Features, Best Tech
Ring (2nd Generation)
Ring is the company that made wireless doorbells a popular option that increases home security. The Ring 2 has a wide-angle 1080p camera with an accompanying mobile app that allows homeowners to quickly view their front door in seconds no matter where they are. The new camera has night vision, allows for two-way HD communication, and works well with Amazon Alexa. All these advanced features come at a steeper price tag of $99 on Amazon.
icon

Best Security Features

icon

Convenient, Easy Set-up

icon

Sleek Look, Color Variety
icon

Reviews report problems below 10F

icon

Must be recharged when battery dies
Low Cost, Essential Tech
1byone Easy Chime Wireless Doorbell
If you are looking for an inexpensive wireless doorbell, 1byone easy chime is your best bet. At $15.99 on Amazon, it provides all the essential functions you'd expect out of a modern wireless doorbell: adjustable volume, 30+ ringtones, over 500-foot operating range, and easy installation.
icon

Weather Resistant (>-4F)
icon

Lowest Operating Range (~500ft)

icon

Not Very Aesthetically Pleasing
Rain? Snow? Heat? … No Problem!
Physen Wireless Doorbell A-2T1 (Weather Proof)
If you live in a place that faces extreme temperature ranges and experiences heavy rain or snow, then the Physen A-2T1 is your best wireless doorbell option. It can operate in the freezing cold (-20F) or in the blistering heat (140F), is waterproof, and still gives you a good range (~600ft) with over 50 ringtones to choose from. It even comes with three door sensors and two plug-in receivers. You can buy this on Amazon at an affordable price of $34.99.
icon

Best for All Weather Types

icon

Various Ringtones & Adjustable Volume

icon

3 Door sensors included, chimes when people walk-in/out
icon

Moderate Operating Range (~600ft)

icon

Runs on single-use batteries, must replace when dead
Enhance Your Home Security Today
CONNECTING YOU WITH LOCAL SERVICE PROFESSIONALS YOU CAN TRUST!
PoweredByPros is a leading digital home services marketplace. We match homeowners from across the nation with screened remodel and repair professionals they can trust to successfully complete any type of home improvement or renovation project. For over a decade, homeowners have trusted us with providing them professional and quality services for their property. In order for us to connect you with a home expert in your area, our highly skilled customer service team will contact you to gather all your project information and pay special attention to your design and amenity requests. We make planning, budgeting, and hiring a local contractor easy and free! Save time and money, get started today!