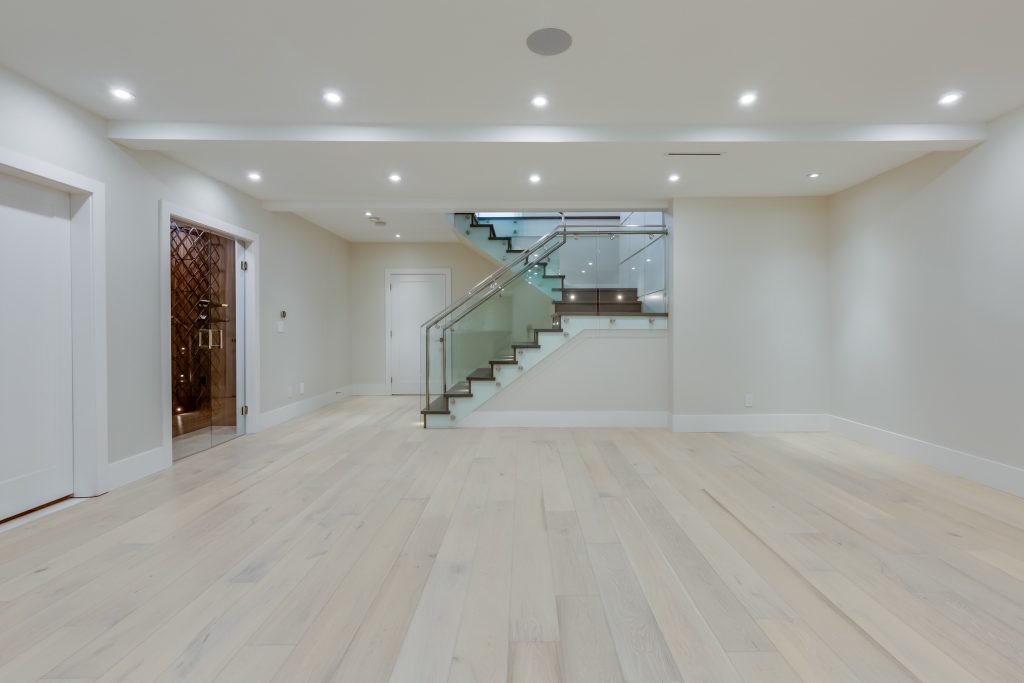 Before you begin any basement remodel, it is important to understand what are the best flooring options available. Floors build the foundation of any room. You want to invest your money into material that will be durable, long-lasting, and still fit your style. It doesn't matter what you want your basement to be used for. From home cinemas to playrooms to an extra room for rent, selecting the right flooring is the first and most crucial step in achieving the basement you imagine.
We created this guide to help you choose the right basement floor for your home. By the end of this article, you will know what are the best flooring options available and which materials you should consider for your basement.

Why Selecting Proper Basement Floors is so Important?
You want to be happy with your selection and know that your money is going into a material that won't need replacing every few years. There are a lot of factors to consider, but the primary concern for any basement is moisture. Below ground-level rooms are typically darker, hold more humidity, and have less air movement. This is especially true if you live in a wet area, where rain and snow can eventually seep into the foundation. Moisture weakens floors and promotes fungi accumulation, creating unsafe conditions. The right floors will allow your basement to better handle moisture and flood emergencies. After all, flooding is the most common natural disaster in America. Choosing adequate flooring will help you save money on repair costs, optimize time spent cleaning, and provide a safer home environment.
How Will You Use Your Basement Space?
No matter what you envision your basement space to be used for, keeping in mind and answering these questions will help you narrow down which flooring material to choose:
What kind of space do I want? A Gym? A lounge? An extra bedroom?
What type of subfloor do I have? (Most are concrete)
Is my subfloor leveled and ready for new flooring?
Is warmth and softness under my feet important?
Have I experienced flooding in the past?
How warm is my basement currently?
How moisture-prone is my basement?
What is my budget?
Floor Types
For basements, materials like concrete or vinyl work better than natural products. Be careful when choosing solid wood or flooring with multiple layers. Water can eventually seep into these materials and lead to molding or buckling issues. Below we have listed the most popular and trustworthy floors for your basement.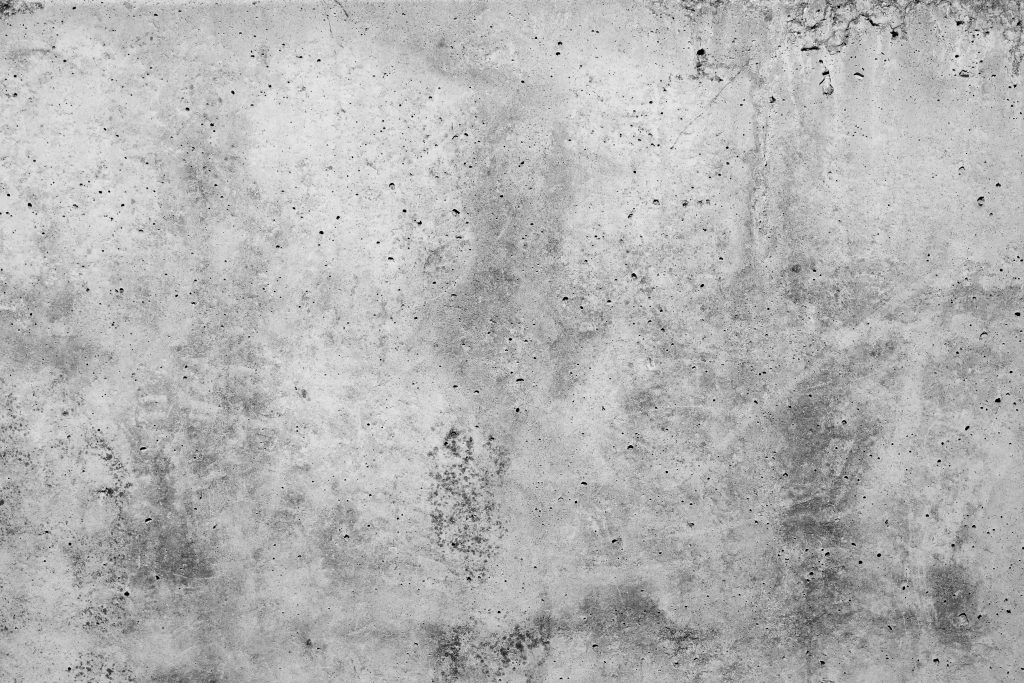 Concrete gives a modern, simplistic look to any room. Leave concrete raw, paint it, or acid stain it to create a unique radiance that can't be duplicated by any other method. Concrete is hard and cold but can but area rugs can provide ample supplemental heat and softness underneath your feet.
Pros
100% waterproof
Requires little extra material
No subfloor required
Unique, modern look
Durable and long-lasting
Cons
Coldest of all flooring types
Hardest of all basement floors
Extensive and laboring installation
Style may not fit every home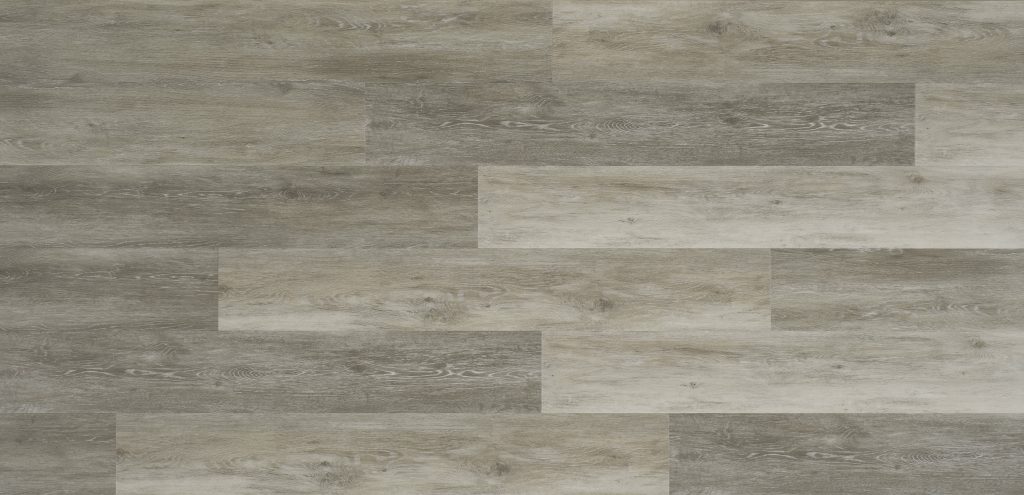 A popular flooring option for most homes, Luxury vinyl looks and (almost) feels like real hardwood flooring. It can imitate stone or marble tiles too. The cork underbody provides cushion, insulation, and soundproofing. Luxury vinyl is less expensive than hardwood, but still provides an upscale feel.
Pros
Long-lasting
Essentially waterproof
Affordable, easy installation
Insulates basement
Countless colors, styles, and patterns
Cons
Subfloor needs to be even
Floor can bounce if not level
Moisture can seep under tiles
Mold may form in cork layer
Low resale value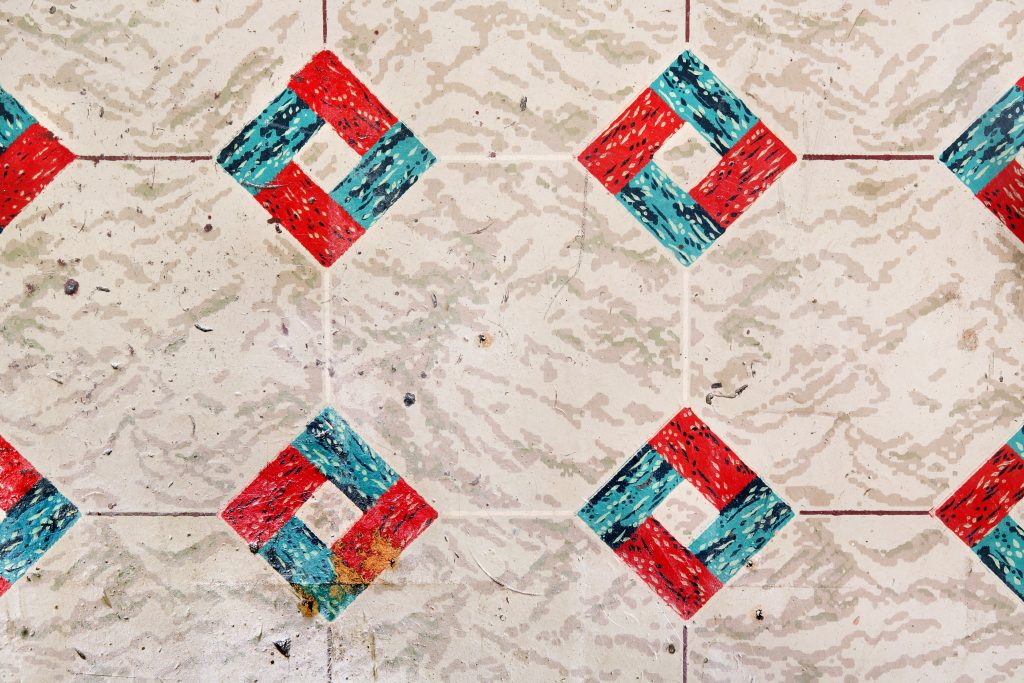 One of the most budget-friendly options on the market. Typically comes in 12-foot rolls and can be purchased at most hardware stores. It provides a seamless, impervious surface for easy cleaning. sheet vinyl comes in tile and plank form, but these styles may increase moisture susceptibility.
Pros
Waterproof
Inexpensive
Warmer than concrete or tile
Variety of designs
Cons
Can look dated or a potential 'quick fix'
Needs extensive surface preparation for proper adhesion
Low resale value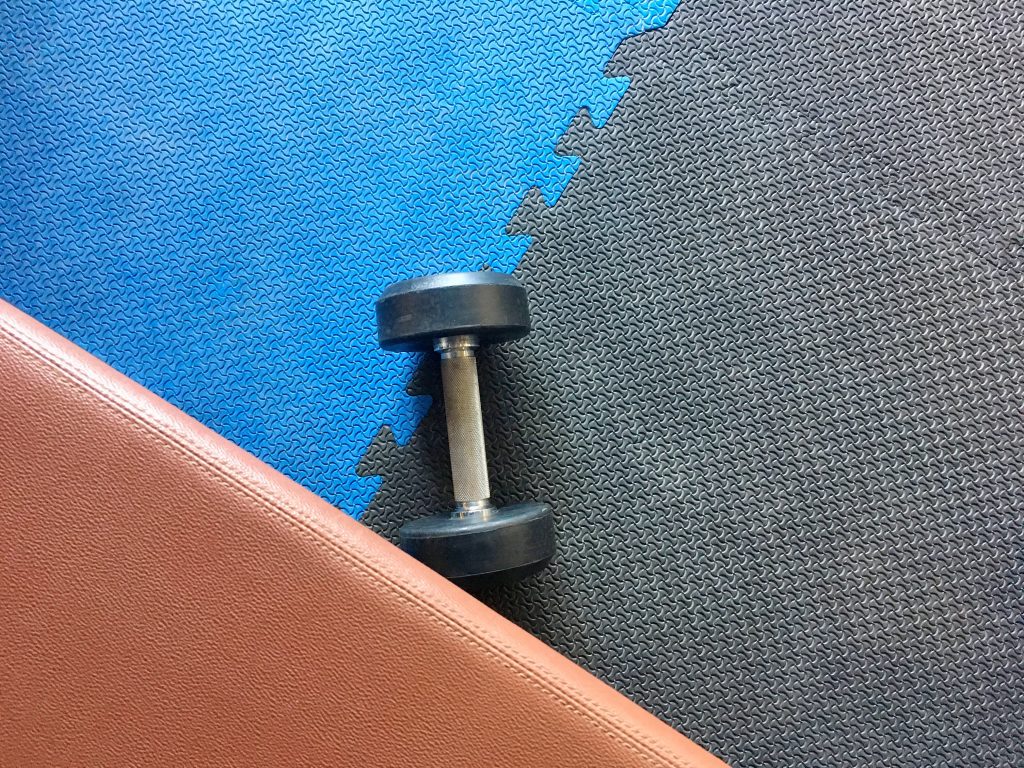 Becoming a popular trend, rubber floors are perfect for home gyms, indoor saunas, and kids' playrooms. They provide extreme cushion and subfloor protection. Rubber floors come in both tiles and rolls, are very easy to replace (or take with during a move), and are a simple DIY installation.
Pros
Waterproof material
Great insulation for cold areas
Soft surface
Portable and easily removed
Slip-resistant
Great DIY capability
Cons
Very niche, only good for activity rooms
Not many appearance options
Water can seep in below tiles
Hard to clean
Potential mold build-up
Ceramic or Porcelain Tile Flooring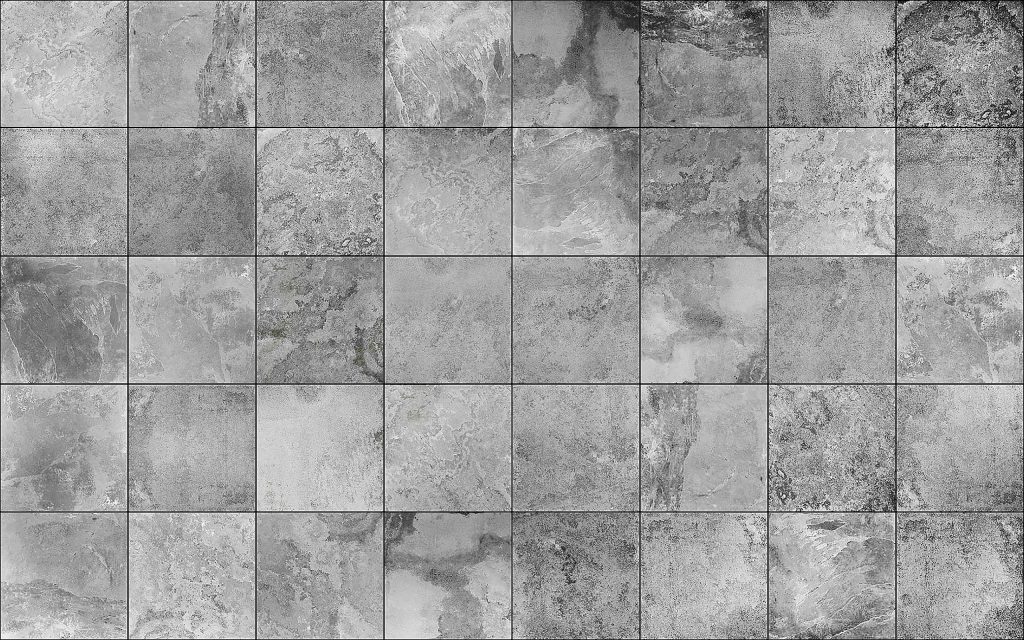 Tile has been one of the most popular types of flooring for centuries and it proves to be an excellent choice for basements. The elegant and luxurious look of tile flooring will dramatically update most basement spaces, potentially giving you high resale value.

Pros
Luxurious appearance
High return on investment
100% waterproof, great for flooding prone homes
Will never develop rot
Durable and long-lasting
Cons
Can be an expensive installation
Price varies widely depending on grade
Cold and hard surface
May require subfloor leveling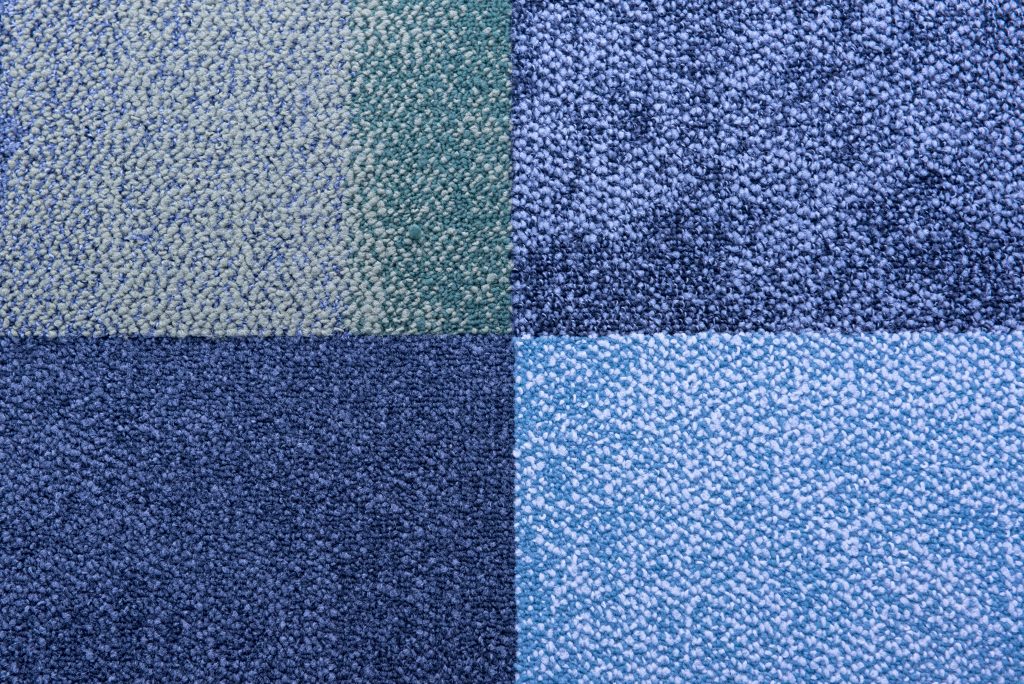 You could choose to go with wall to wall carpet if you live in a very dry area, but carpet tiles provide several key benefits over traditional carpet. The key advantage is dirty, wet, or stained sections can be easily replaced at a low cost. Additionally, high-grade carpet tiles dry quickly and are mold-resistant.

Pros
Among the least expensive flooring options
Softest and warmest surface
Easily replaceable sections
Compatible with most home styles
Absorbs less moisture than traditional carpet
Cons
Not waterproof
Not ideal for flood-prone or very high moisture homes
Adhesive wears down overtime
Can't be used on steps
CONNECTING YOU WITH LOCAL FLOORING PROFESSIONAL YOU CAN TRUST!
PoweredByPros is a leading digital home services marketplace. We match homeowners with screened flooring professionals they can trust to successfully complete any type of basement floor repair or remodel project.
For over a decade, homeowners have trusted us with providing them professional and quality flooring services for their property. In order for us to connect you with the best pro, our highly skilled customer service team will contact you to gather all your basement flooring project information and pay special attention to your design and amenity requests. Save time and money, get started today!