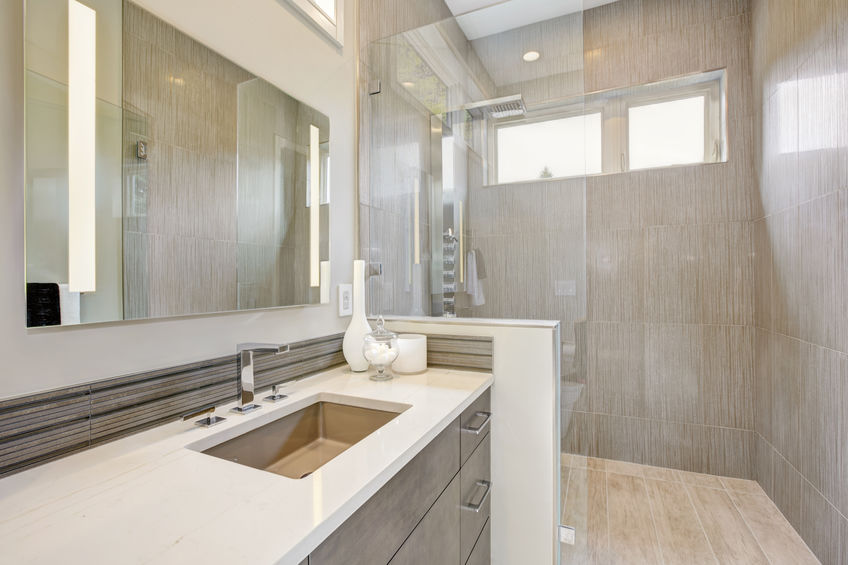 When it comes to showers and bathtubs in the home, the most common type of fixture you will see is the shower/ tub combo. This is because they are very practical due to the fact that you have both options in the same place. A common trend for those with the space and the money is to get a free standing tub and a separate glass paneled shower. Realistically many people do not have the budget or the space for such a project. So the question when you are doing a bathroom remodel is bath, shower, or a combo? Here we are going to take a quick look at the pros and cons of a bathtub and shower.
Bathtub Pros
Great for bathing small children.
They are available in a variety of sizes to suit differing needs.
Perfect for relaxation.
Various special features such as whirlpool and air jets.
There are free standing units that are finished on all sides. This means they can be placed just about anywhere.
Many different styles of design to choose from.
Bathtub Cons
Takes up a lot of space.
Difficulty for elderly and people with injuries to gain access.
Requires more water to get clean.
More time consuming to fill the tub with water.
You will require a water heater that can heat enough water to fill the tub. Most water heaters hold 30-50 gallons of hot water. A tub can require 30 gallons to bathe.
Shower Pros
Uses less water than a tub. The average shower uses about 20 gallons of water vs 30 for a tub.
Small foot print.
Easier access for elderly and people with mobility issues. Showers can be equipped with non-slip surfaces, grab bars, and benches.
A shower is quick and convenient.
Shower cons
Shower doors can require a lot of cleaning to keep them from getting visible lime or calcium stains.
Not practical for people with children.
They can be more expensive to install.
When it comes to a return on investment, keep in mind that you may be selling to a family you may be better off keeping at least one tub in the house.