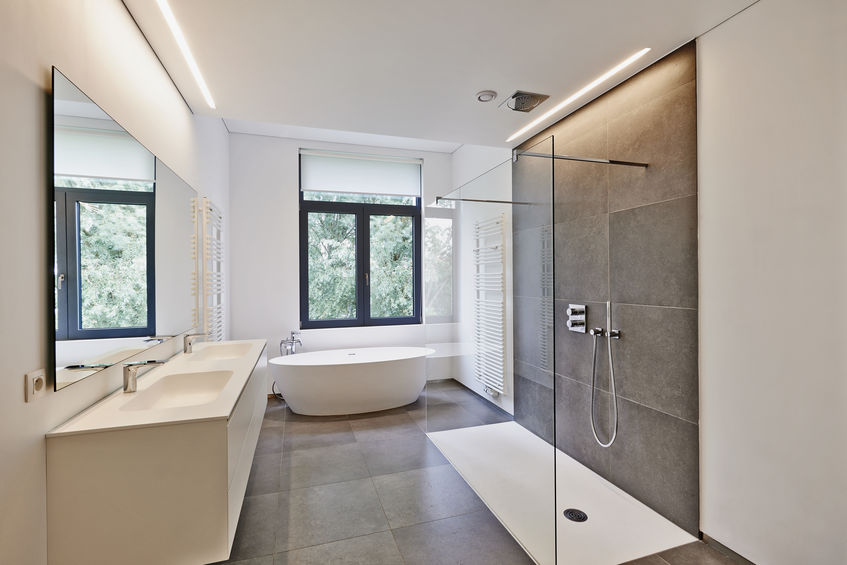 For many people a dream home starts off as a fixer upper and goes through different stages of renovation and/or remodels in hopes of bringing that original vision to life. During a remodel it's your chance to make everything perfect. Yet, remodels can cause homeowners much stress, when a small oversight can become a disaster. We would like to help you avoid hardship by helping you avoid some of the common mistakes people can make.
Not having a plan ahead of time. It may seem like a no brainer but never start a job without first identifying specific goals. Even a seemingly small issue such as what type of tile can influence the rest of the project.
Not adding enough storage.  This is your opportunity to address your storage needs and is a perfect time to get those towels from the hall linen closet into the bathroom where they are used.
Going low cost on everything.  Choosing flooring, tile, and appliances because they are a bargain is not the best way to go. With high quality materials you can have the peace of mind knowing that your investment will last years. In the event you decide to sell your home the higher quality could impress the new home owners too.
Don't underestimate the projects time line. Your contractor will give you their best guess when it comes to the time line.  Sometimes they uncover unseen issues that can extend the timeline of the project.  These can be things such as wiring issues or even plumbing issues that need to be brought up to code.
Keeping the toilet out of sight. Avoid having the bathroom next to rooms such as the dining room, kitchen, or living room. This will avoid any unpleasant experiences in common areas of the house.  The same can be said for inside the bathroom. Providing an extra door or partition can create a functional environment for households with multiple family members.
Having an unrealistic budget. You can always remodel in stages. If you want a $15,000 remodel but only have $9,000 then go with the $9,000. You don't have to sacrifice your dream by cutting corners. You can always remodel in stages. It might take a little longer but in the end it will be just what you wanted to accomplish.
Local and Trusted Bathroom Remodeling Contractors.