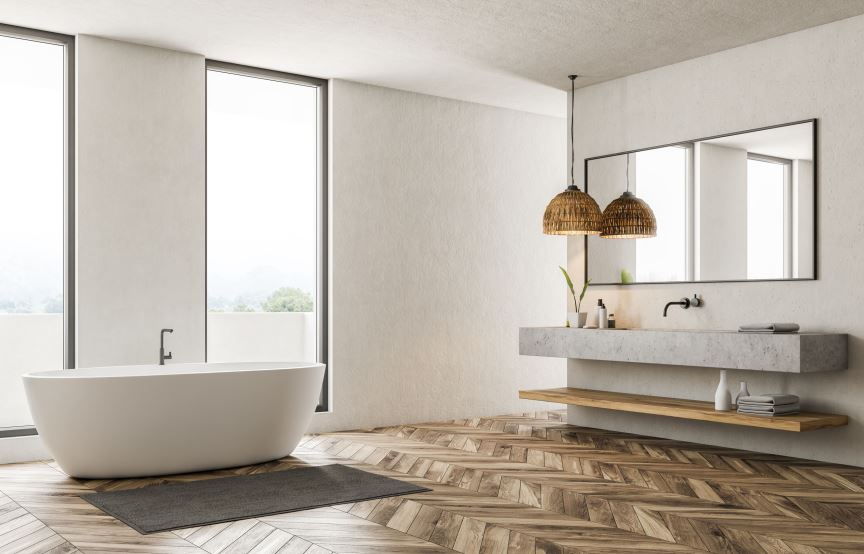 As with any remodel project you may take on with your house, you will want to have the basic concept down before you contact contractors. When it comes to the bathroom there are a few things you should consider
1.  The cost. The average bathroom remodel can go for $10,000 to $20,000. The cost will depend on the types of materials you use and how extensive the remodel is. Labor can be 20% of the cost. The good news is that a good remodel can help with the sale of a house if you are going to sell. It can also help you get 2-3% more for your house.

2. When remodeling the bathroom it is the perfect time to upgrade the electrical. Most bathrooms are equipped with a 15 amp electrical layout.  With modern devices it's a good idea to upgrade to 20 amp. This will ensure that all your equipment will properly function.

3. Replacing the floor can improve the overall appearance of your bathroom. You can attain this without breaking the bank by utilizing porcelain, vinyl, or ceramic flooring. Vinyl can even be made to resemble a nice wood floor and remain water proof.

4. Replacing the vanity can include the sink, countertops, and faucet. This is also one of the places you can address any storage issues you may have.

5. The tub/shower is another place that people tend to make changes. Many houses have tub/shower combos and some people are taking out the tub and going with a stand alone shower. This option may work for you if you do not utilize the tub and use the shower more often. Other options include installing whirlpool type tubs .

Remember that the cost of an upgrade can depend on the types of materials you use.  The higher the quality the more its going to cost. If you are on the same page as your contractor your end result will be a beautiful  bathroom upgrade!